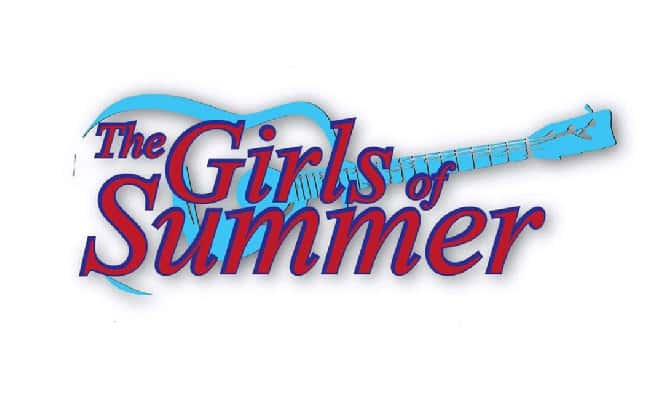 The Memorial Day Weekend, which is traditionally considered to be the unofficial start of summer was decidedly summer-like all across Michigan's Great Southwest this past weekend, but you don't have to wait until the formal start of summer to enjoy a great slice of the season even if you find yourself still strictly quarantined but yearning for some summer fun.
Many in the community will recall that back in the summer of 2018, movie crews were all over the area shooting scenes for the motion picture, "The Girls of Summer," from Academy Award nominated Director John Hancock. That movie is now available on Amazon Prime free, and you'll feel like summer has arrived on your doorstep when you check it out.
Hancock, who lives just over the state line in LaPorte, Indiana and teaches part time at a film school in Chicago also directed the movie "Prancer," filmed in the community of Three Oaks many years ago.
As a favor to a young protege, Hancock took on the project of "The Girls of Summer," written by and starring Tori Titmas. The movie was filmed in Northern Indiana and Southwest Michigan, with many scenes captured in the heart of St. Joseph.
Recent Whirlpool retiree, John Kroonblawd, joined the crew as the Coordinator of Housing & Transportation, while helping out in many other areas wherever he could. In fact, he was the one who was successful in introducing Hancock to Tom Jennnings, who then opened up his Czars Nightclub in downtown St. Joseph for one of the scenes filmed to the movie.
Kroonblawd was also the one who reached out to Steve Neubecker at the St. Joseph Department of Public Safety who proved to be very instrumental in gaining access by the film crew to several areas of downtown St. Joseph for equipment trucks and filming sequences.
"The Girls of Summer" features scenes shot at the Whitcomb overlooking Lake Bluff Park, the John E.N. Howard Bandshell overlooking the lake at the St. Joseph River, as well as scenes shot at a Southwest Michigan winery, and even a romantic walk along the North Pier at sunset.
Kroonblawd, who is working overtime to get audiences to check out the movie, tells me, "There were quite a few locals involved as extras in the film throughout that summer as well."
The movie tells the story of a young woman who grows up on a sod farm near New Carlisle, Indiana, and attempts to make it as a singer.
Kroonblawd's hope is that everybody will watch the movie and then provide reviews on Amazon to get it more widely known and publicized as well.
Check out the official website for "The Girls of Summer" at the link below: