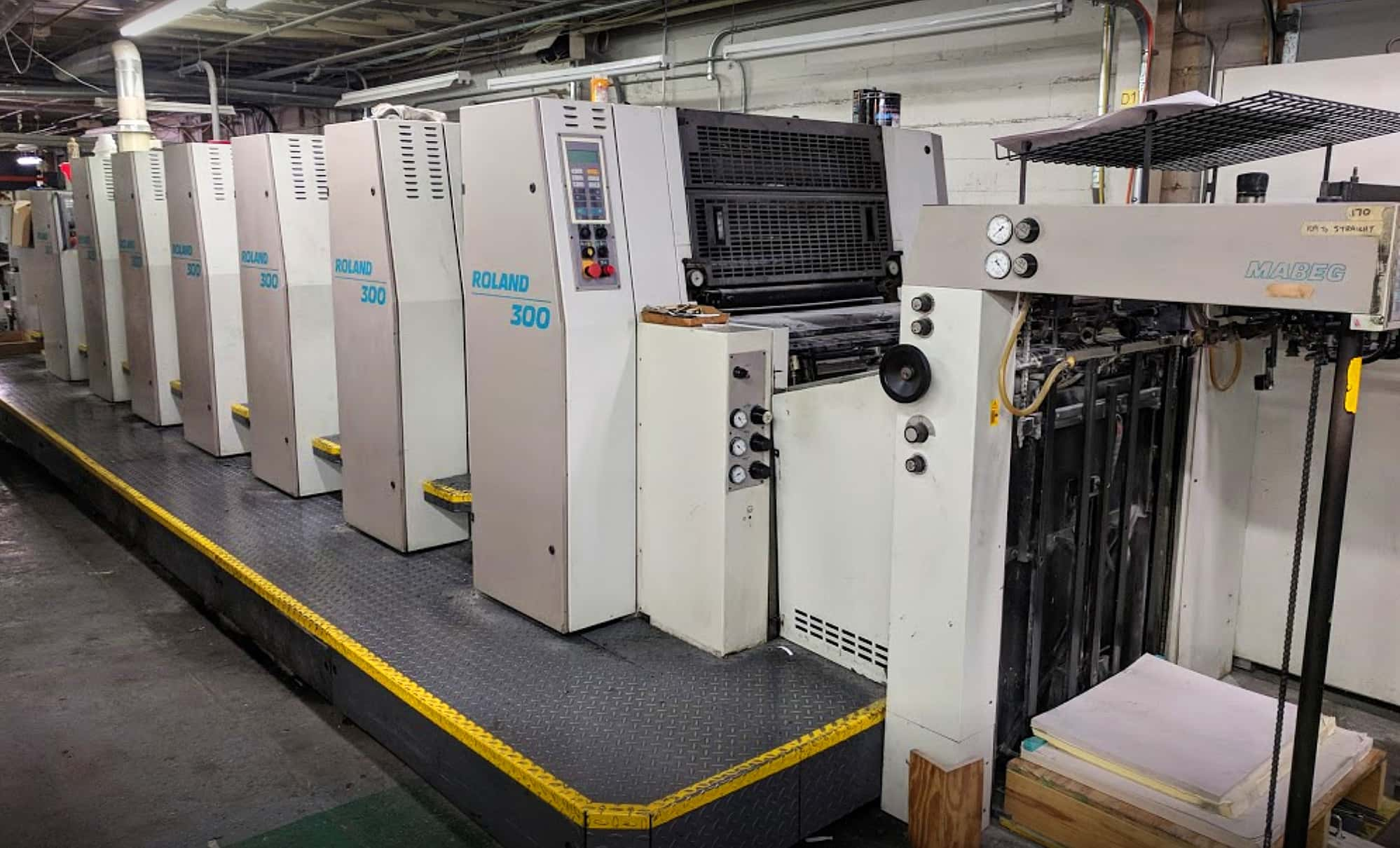 For forty years, Bill Born's Modern Printing & Mailers thrived, adapted, survived, evolved and everything else it took to keep a viable business running, but in his 40th Anniversary year, Mr. Born and his company have faded from the local scene, closed for good.
I first met Bill several decades ago when my team at Cornerstone Chamber of Commerce employed his services on frequent occasions for chamber publications and, more importantly, for event flyers that his crew would print, post and then mail to hundreds of Cornerstone Chamber members alerting them to Business After Hours events, Legislative Breakfast sessions, Golf Outings and many other affairs. He was a print wizard. His turnaround time was stellar and his work flawless.
As the digital age arrived and businesses evolved to e-mail distribution of such notices, online and social media messaging and such, there were fewer and fewer such things to print, but Born evolved, adapted and survived by going into more specialty niches such as high quality pocket folders for presentation materials and similar product lines.
This week, however, Bill's phone responds with a simple message that says the business has now closed and he thanks the many customers "who have sent us your business over the years." Now, the windows at 3515 Lakeshore Drive in St. Joseph are papered over, and a handwritten note also thanking people for their business over the years is taped to the front door.
Modern Printing & Mailers was originally housed in the small building adjacent to the original Peoples State Bank Building on State Street in downtown St. Joseph. The building is now the home of Holt-Bosse, and the former bank building is home to Wanderlust Outfitters.
Needing considerably more space, Born eventually moved the company to Lakeshore Drive. He was able to expand his physical printing capabilities substantially, including the presses that allowed him to become "The Presentation Folder Experts," a niche that placed his product into schools, businesses and other enterprises all across the country created right in Michigan's Great Southwest.
Modern Printing was a manufacturer of presentations folders, document folders, paper 3-ring binders, foil stamping, and a number of custom folder solutions for everything from business applications to school folders. They also provided custom printed folder products to enhance and promote many local businesses and other organizations across the region.
Making things even easier in the digital age, Bill successfully created the option of online ordering and services for those interested in creation of custom folders including the upload of critical art work and layout templates for multiple computer software and hardware platforms.
Over the course of the years, Modern Printing & Mailers also printed banners for businesses and events as well as notepads, calendars and more.
I've reached out to Bill for more on the decision to close, more specifics on why he elected to fold up shop now and move on to other ventures. Stay tuned.
The photo accompanying this story on Moody on the Market shows the large bank of specialty printers in house at Modern Printing & Mailing taken last December and is courtesy of Chad White.