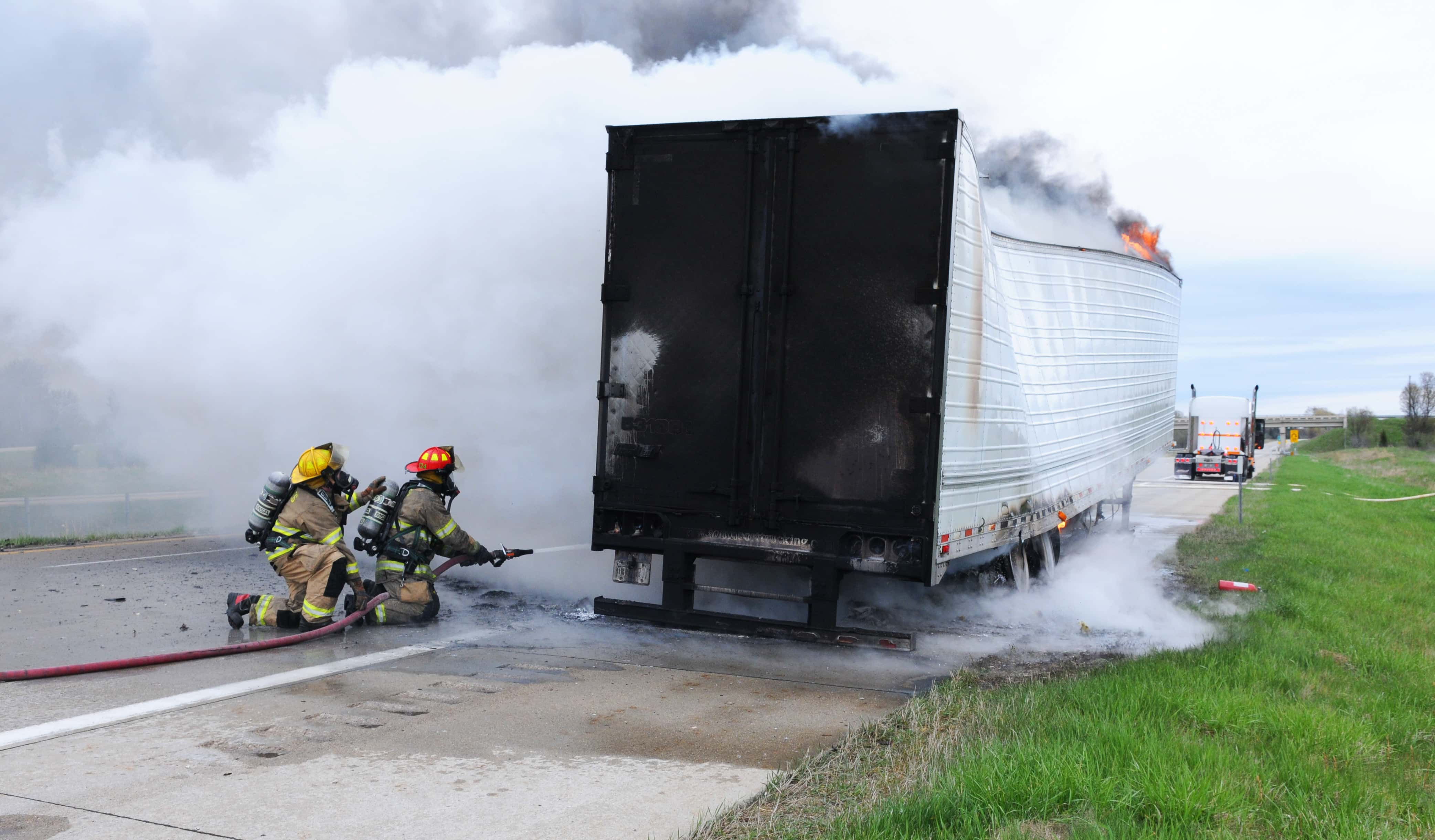 Somebody's load of fresh vegetables bound for Grand Rapids this morning never made it to the final destination when the semi-trailer was enveloped in flames shortly before noon on I-196.
South Haven Area Emergency Services Chief Ron Wise says that the semi-trailer loaded with vegetables destined for Grand Rapids was destroyed by fire while it was being driven on Interstate 196 near the 109th Avenue exit in Casco Township of Allegan County this morning. His team responded to the blaze at 11:45 am.
The fire appeared to have started in the wheels of the trailer. The driver was able to disconnect his tractor truck from the trailer after pulling onto the shoulder. The trailer was engulfed in flames when units from Stations 1 and 3 responded.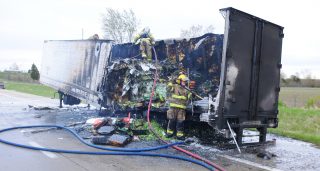 Northbound traffic on I-196 was snarled for several hours. Michigan State Police and crews from the Michigan Department of Transportation assisted with traffic control.
There were no injuries reported.
The photos accompanying this story on Moody on the Market are courtesy of Tom Renner.