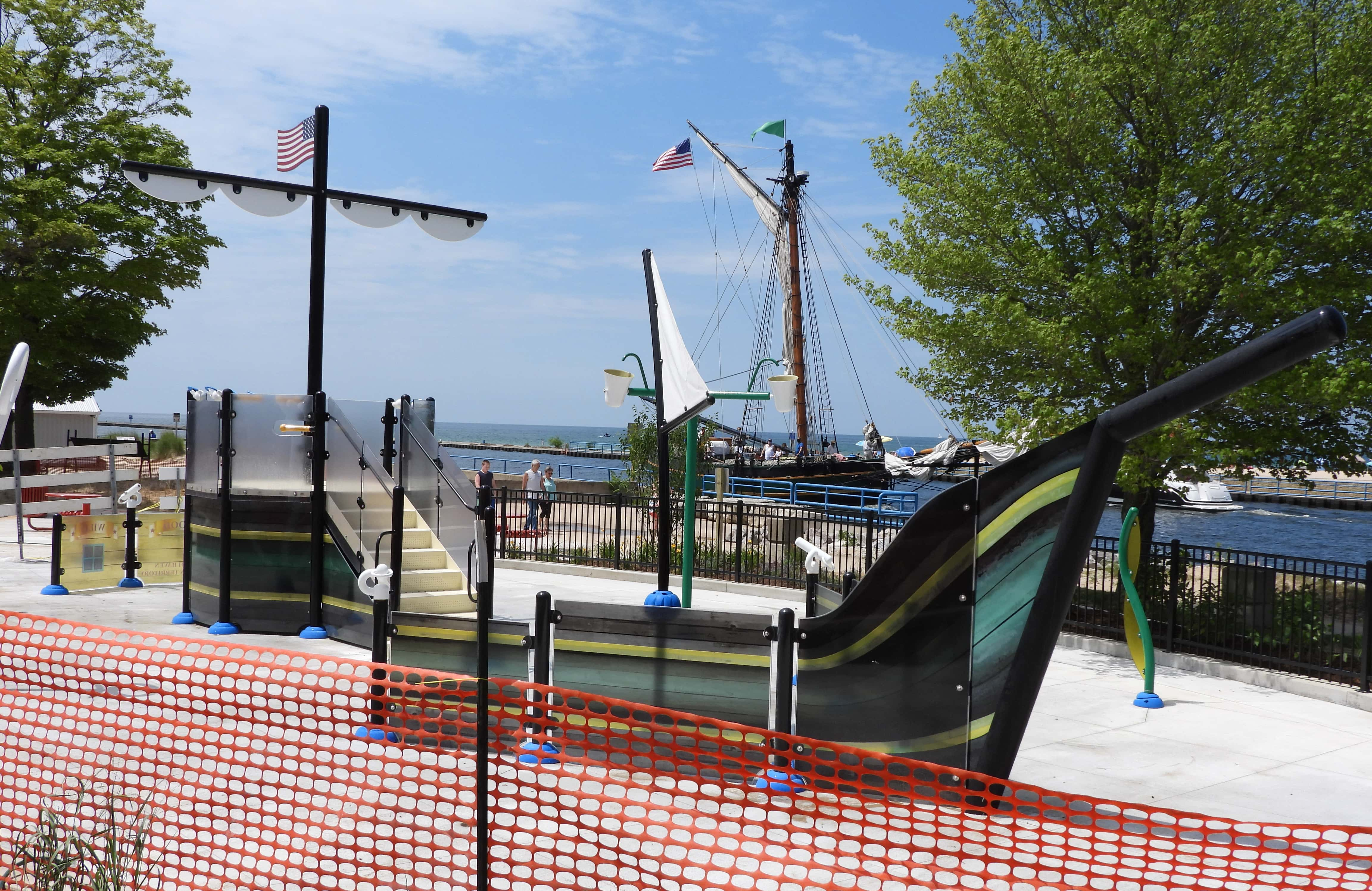 The long awaited, much anticipated Friend's Good Will Splashpad in South Haven is now officially open for families across the region to enjoy, following ribbon cutting ceremonies there this morning.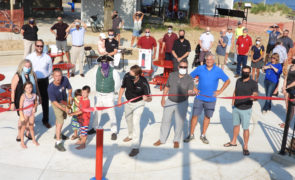 The new destination attraction, located near the community's South Beach, resembles the tall ship after which it is named, the Friend's Good Will, a replica of a sailing schooner from the 1800s that is featured at the Michigan Maritime Museum on the Black River Channel in South Haven. Local elementary school students voted on the pad's theme when it was first proposed, and now it is a reality.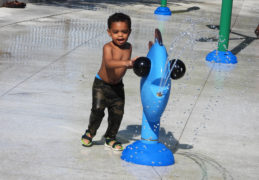 Community officials say that the splashpad is viewed as a safe alternative for young children on days when Lake Michigan isn't very inviting due to rough wave conditions and strong winds.
The splashpad was supported by the South Haven Community Foundation and the Rotary Club of South Haven in addition to receiving a grant from the Michigan Natural Resources Trust Fund enabling its construction and placement on the lakefront.
Photos from today's ceremonies are courtesy of South Haven Photographer Tom Renner.