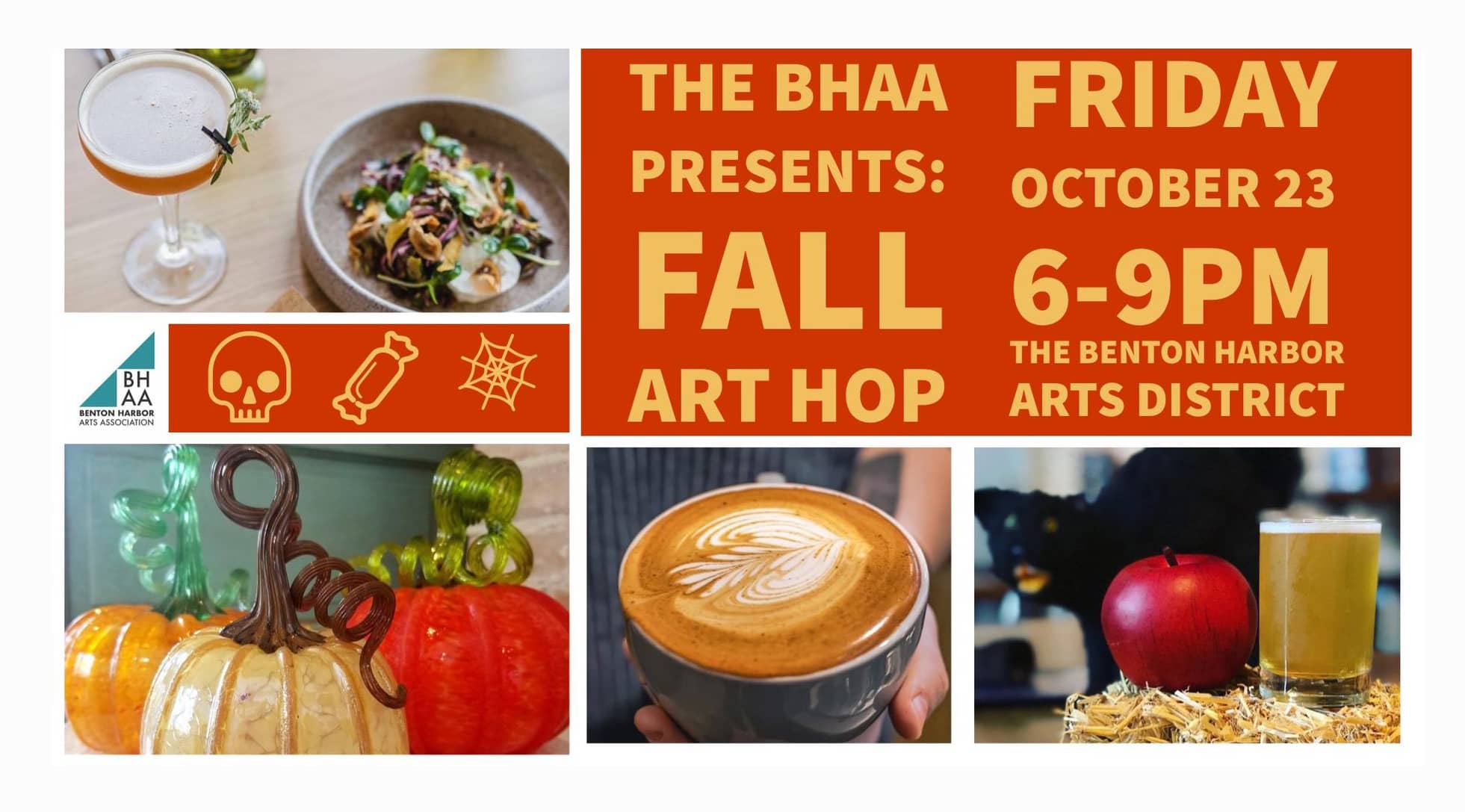 A visit to a veritable glass pumpkin patch can immediately immerse you in great fall feelings when you take time to "hop" around your favorite Benton Harbor Arts District venues tomorrow night, Friday, October 23rd, for the traditional — and maybe not-so-traditional — Fall Art Hop from the Benton Harbor Arts Association.
You'll be astounded by the broad array of "ripe" blown glass pumpkins ready for your picking at the Water Street Glassworks, which is just on stop of many along the Art Hop map tomorrow night from 6 until 9pm.
The team at Water Street Glassworks wants you to know that each and every pumpkin is unique and handcrafted in their hot shop by a talented team of glassblowers, and better yet, fully 100-percent of your purchase supports Water Street Glasswork programs.
You can also join them for glassblowing demonstrations and shop the gallery's new work that reflects the season including "boo-tiful" jewelry. This year they are even offering an opportunity to Design your own Pumpkin and watch their artists create your pumpkin right before your eyes. Then, you can "hop" the Arts District and visit all of the venues and activities for the evening.
Some venues will be open to the public, some will have outdoor events, and there will be ways for you to participate online if you prefer to partake from home. Organizers ask that you please practice social distancing for any and all in-person events, and they want you to know in advance that all participating venues will require a mask to be worn while indoors and when social distancing isn't possible.
You can visit the Benton Harbor Arts Association Fall Art Hop event page on Facebook for additional participating venues beyond the list below, and check their websites/event pages for their specific guidelines.
At press time, these were the participating venues for the 2020 Fall Art Hop from the Benton Harbor Arts Association slated for the Benton Harbor Arts District:
The OutCenter
Forte Coffee
Houndstooth Restaurant
The Hawks Nest
Water Street Glassworks
The Citadel
Ghostlight Theater
3 Pillars Music
The Studios at 210 Water Street
The Livery
ARS Gallery
The Benton Harbor Public Library
Mosaic Resale
Track their Facebook page for new additions to the list.