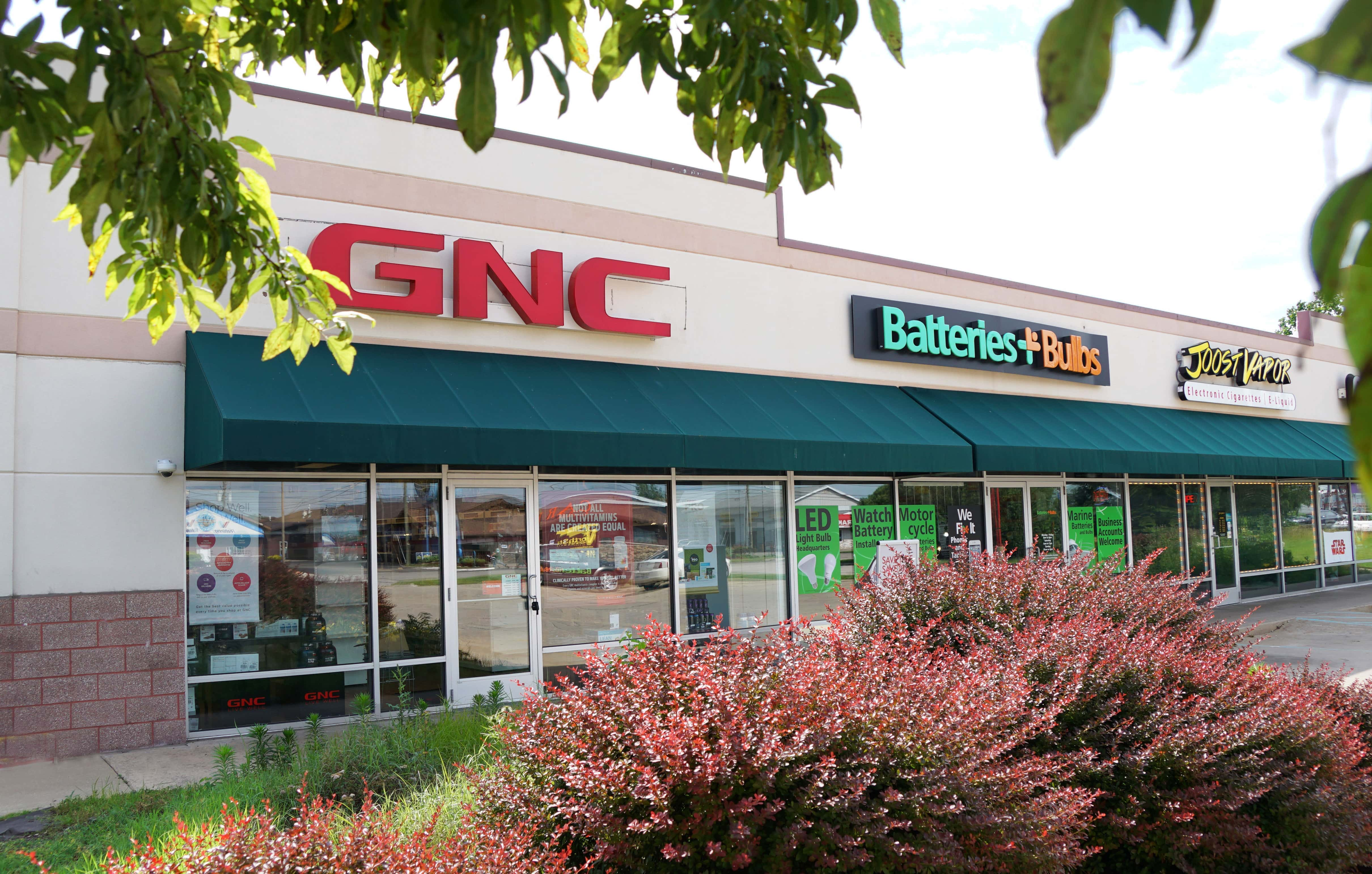 GNC, the health and wellness chain, has announced this week that they have filed for Chapter 11 bankruptcy proceedings in a bid to reorganize their debt situation and are planning to close down up to 1,200 stores. The good news for local fans of GNC in Michigan's Great Southwest is that the Benton Harbor store on M-139 on the front lot of the Fairplain Plaza is not one of those targeted for closure.
In fact, the store's General Manager Joshua Shumate says his property is one of the larger volume stores in the chain currently, and he has received communication from the corporate office, that the shop at 2061 M-139 will remain in business, and will not be impacted directly by the mass closures.
GNC, headquartered in Pittsburgh, Pennsylvania, has reported that the current coronavirus pandemic has severely hurt many of the company's brick-and-mortar locations, especially those situated in shopping malls across the country. A minimum of 800 stores will be closed in the bankruptcy procedure, and potentially as many as 1,200 stores nationwide.
Fortunately for the local operation, GNC relocated at this time two years ago in 2018 after holding court for nearly 39 years inside The Orchards Mall. Shumate was instrumental in engineering the relocation having worked on the issue with corporate planners for nearly two years before the move actually took place in June of 2018.
His overwhelming desire to gain better visibility and easier access for GNC customers paid off when the company signed on to space alongside Batteries Plus Lightbulbs on M-139 in the strip center next to Burger King.
Shumate has been GM for the store for 10 years not, first in Kalamazoo and for five years here in Benton Harbor. GNC has been a local merchant dating back to 1979. Shumate lobbied hard to exit the mall and relocate for higher visibility because sales had been plunging as more and more storefronts there were being vacated.
GNC focuses on everything from keto dieting and regular dieting to muscle growth, energy products, women's health and beauty products, women's medical health and more to testosterone support and beyond. Shumate said it goes well beyond to sleep support, stress support, and "almost any direction across the board."
Nationally, GNC recently lined up $130-million in financing to help the company's reorganization plans during bankruptcy, with hopes of emerging from that situation later this year. They are also in search of a buyer for the company as part of the proceedings.
GNC officials say, "With the support of its lenders and key stakeholders, the company expects to confirm a standalone plan of reorganization or consummate a sale that will enable the business to exit from this process in the fall of this year."
In the meantime, GNC and all of its subsidiaries remain open for business, continuing to give customers access to their product lines and wellness goals.
When Shumate opened the new GNC on M-139 two years ago, he admitted that he recognizes that brick and mortar retailing is taking a hit due to online ordering, but he strongly feels that people in need of health care products like GNC offers "need people that know what they're talking about when it comes to these specialty products, need social interaction, need to build relationships for the safety of their well-being, and beyond." That's why he strongly encourages visiting GNC because if the retail portion dies, "you'll have no choice but to go online, and then you won't be able to get the critical advice you need, the tips and professional expertise, and other benefits" his team brings to the table.
That advice is now truer than ever considering the national status of GNC in America.