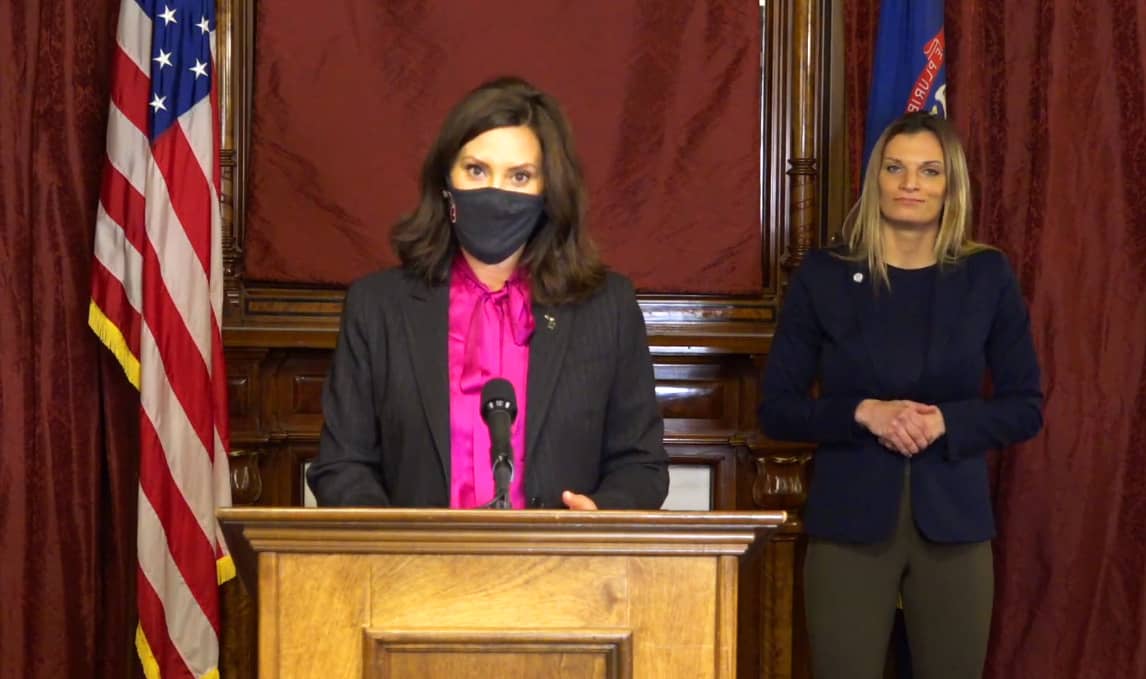 The Michigan State Police, the Governor's Office in Lansing and the Michigan Department of Heath & Human Services have all announced that Governor Gretchen Whitmer will conduct a rare Sunday evening press conference to update the residents of the state of the current pandemic conditions, and there are indications she has new restrictions on the docket.
The governor will hold the press conference at 6pm this evening, and Fox News Channel 6 in the Upper Peninsula is quoting sources this afternoon as saying that after Whitmer met with the head of the Health Department, they are expected to issue a new order from that department announcing new restrictions beginning tomorrow, Monday, November 16th and for three weeks running.
The Fox News station says that their sources say those new restrictions will include:
Orders for everyone to work from home unless doing so is impossible…
Restrictions on indoor construction scaling the workers allowed per square foot…
Orders for all high schools in the state to resume remote classes…
Shut-down of dine-in service at bars and restaurants…
The station offered no additional information from their sources at this time, but we'll all have a clearer picture after the press conference at 6pm this evening. Stay tuned.