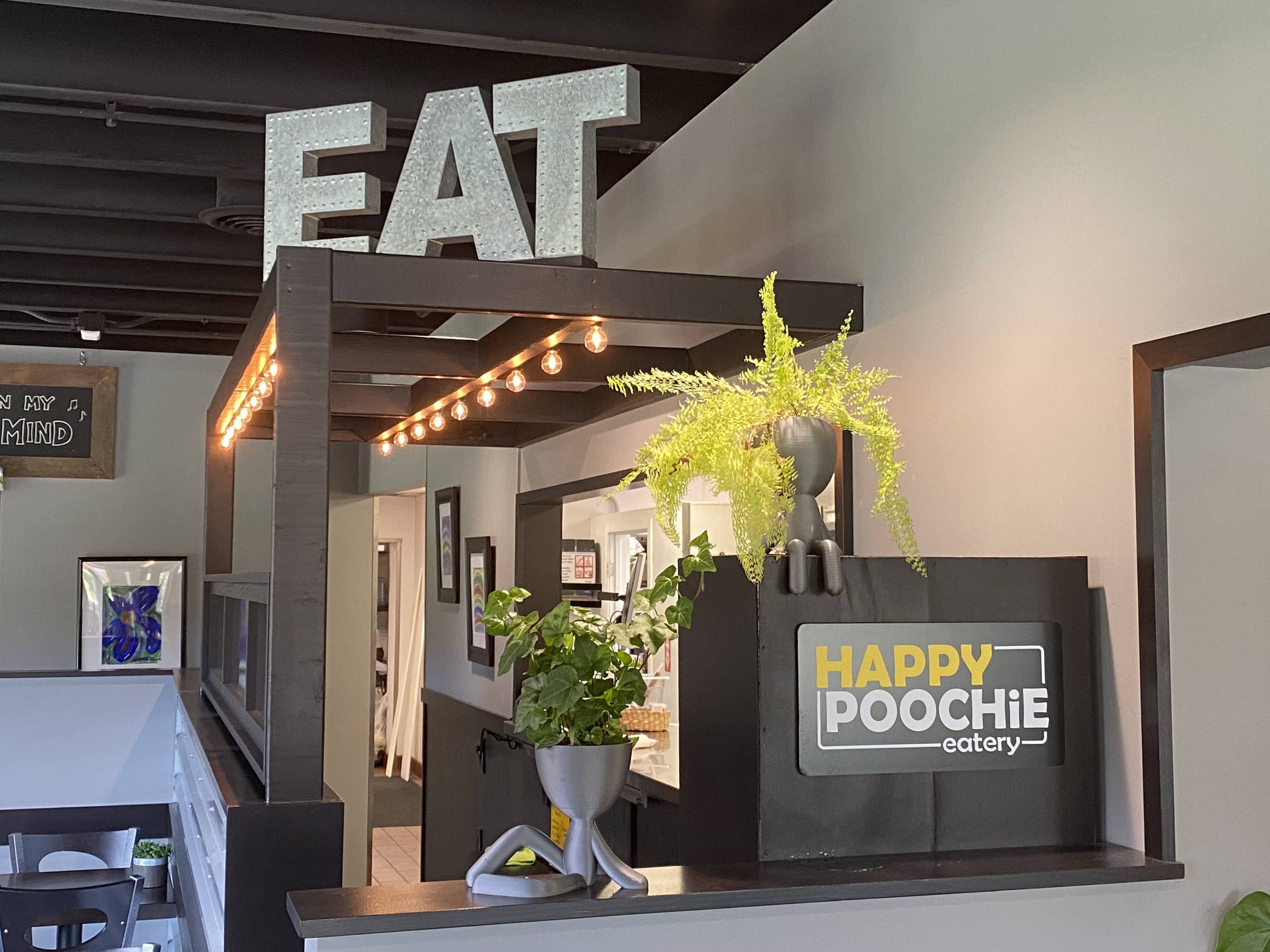 When Rich and Lisa Gresens decided to open Happy Poochie Eatery on Main Street in Benton Harbor in 2020 they had no idea a pandemic was right around the corner.
They had always talked about having a restaurant one day. Lisa had owned a small sandwich shop in Chapel Hill, North Carolina before they met on a fateful blind date in Grosse Pointe, MI in the late 90's. Rich was a fan of her cooking and they talked about how one day opening a restaurant together one day would be a fun dream for their future.
Rich was from St. Joseph, so when he got a job at Whirlpool it was a natural transition home. He ultimately moved on in his career and worked in Kalamazoo deciding to commute so they could stay settled in a place they loved. When Rich was offered a new job that required them to move, they didn't want to leave the area and made the decision that it was time to make their restaurant dream a reality.
During that time the building at 325 W. Main St. in Benton Harbor, the one with the big red FOOD sign, became available and they bought it. They started the renovation in February 2020, then in March the world came to a halt. Rich moved forward working on the renovation himself with a few local contractor friends.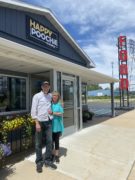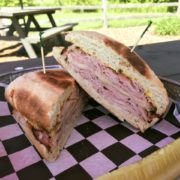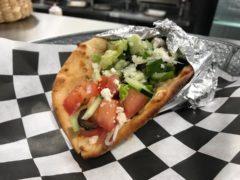 "Redoing the inside took a while. So many places have been here, a fish market, a hot dog place, a Chinese place, a diner; we had to modify the inside so that things made sense. For example, when you originally came in the front door before, you got a view right into the men's bathroom, that had to change," laughs Rich. "We added landscaping, gave the inside a modern yet inviting feel, moved some walls so there was a flow, created an open-air kitchen and made the lighting more welcoming."
They were finally able to open in December of 2020 as businesses started to tentatively reopen as the COVID spread slowed. This was much later than they had anticipated, and they would not be able to benefit from summer business.
"When we opened we could only do take out. We didn't have a lot of the people we had counted on in our business plan coming in because offices were closed and people were working from home. Also, it takes a while in a small community to get the word out and have people comfortable with changing their lunch routine," says Rich. "Now we have a year and a half of being open here with steady business. I think our success in this location is that we offer is something people have wanted in this area. An alternative to some of the big box sandwich places. We focus on the quality of the items and craft every sandwich and salad by hand."
Lisa also says one of the hurdles they had to overcome was explaining to people that they sold human food.
"People thought we were a gourmet food shop for dogs," Lisa said with a laugh. "The name comes from my grandson Charlie. It was a nick name he had for me and we thought it fit. We wanted something fun sounding that meant something to our family, and something that sounded happy. Who doesn't want to eat a good lunch and have their poochie's happy? It also sticks with a family theme, my brother named his restaurant Ryebelle's after something personal for our family."
Rybelle's, owned by Lisa's brother Jim Champion, is named after Lisa's fathers who was named James Rye and her mother's name, Lulubelle. In keeping with family tradition, they embraced the name Happy Poochie and hoped the community would too.
Since their opening, every day has tossed a bit of a curve ball their way, much in the way of struggles many of our local restaurants are facing. From supply chain issues to labor shortages, they've have had to find ways to continually persevere and problem solve these issues, while still being new and building a customer base.
"We are lucky that we have such a dedicated staff that has stuck with us and been here for a while. They are all great. And I have a few retired friends too that come in and help us out when we need it. We are fortunate to have them," says Lisa. "And every day we get new local customers who heard about us through word of mouth or a recommendation from a friend. We have steady business now and people say they like the having food that is hand-made and local."
Happy Poochie is open Monday through Friday from 11am to 3pm and has online ordering, eat in dining and catering. To see Happy Poochie's menu, many of the recipes which are from Lisa's original sandwich shop in North Carolina, visit https://www.happypoochie.com/ and we wish them continued success.
By Julee Laurent
MOTM Contributor