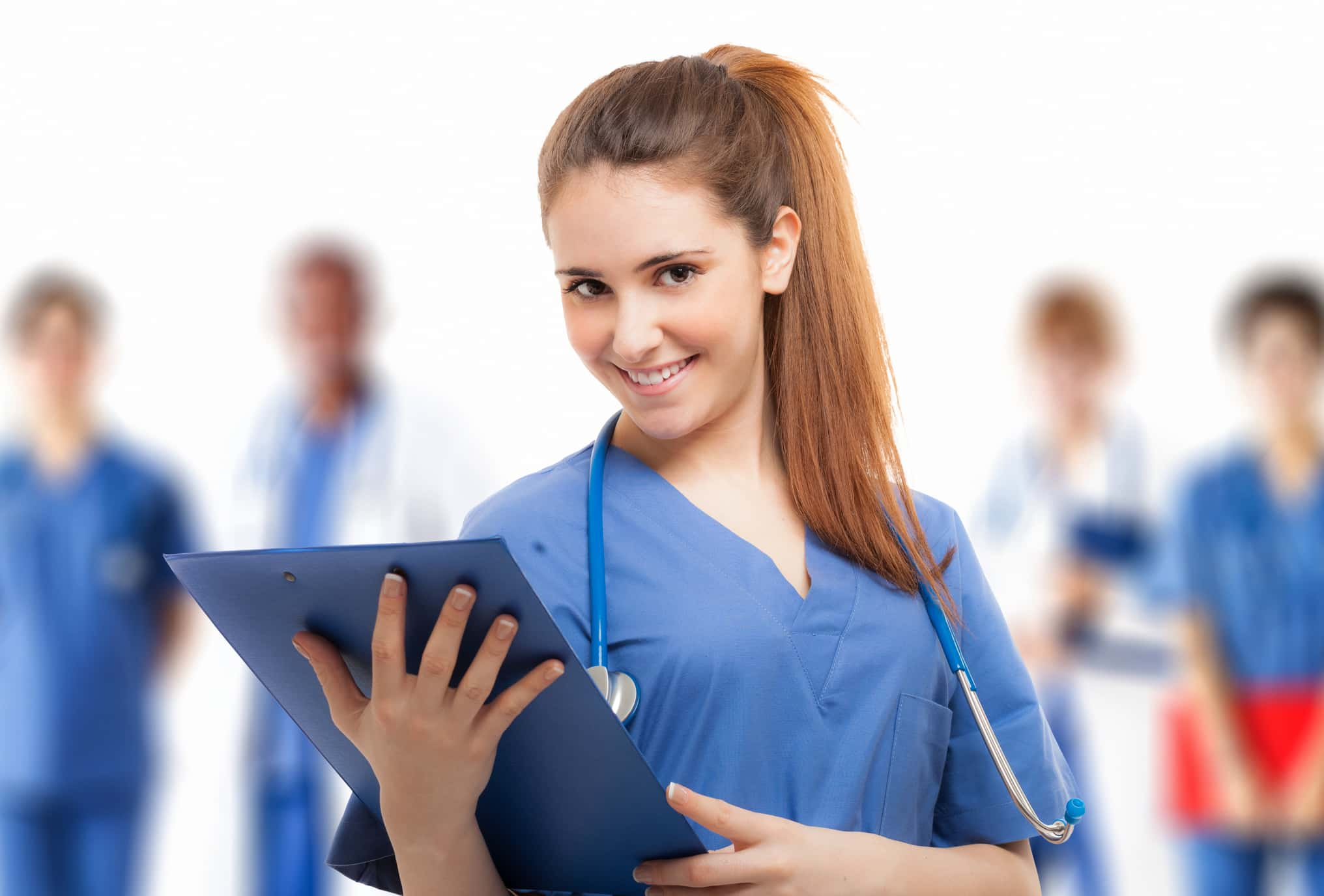 The skilled trades gap we continue to hear about all the time in Michigan's Great Southwest is not exclusively relegated to the manufacturing sector. In fact, the team at Michigan Works! reminds us that the shortage of healthcare workers in the region is still substantial, but they're doing something about it.
With an ongoing shortage of healthcare workers in the region, the Michigan Works! team is offering a solution to train and upskill more than 100 Certified Nursing Assistants (CNA) and Personal Care Assistants (PCA) through next July 2020. How? With the implementation of an apprenticeship course. As a result, Michigan Works! Berrien, Cass, Van Buren, is now a registered apprenticeship sponsor with the United States Department of Labor for Certified Nursing Assistants and Personal Care Assistants.
In May, the organization, a unit of the Kinexus Group, announced that the Talent Investment Agency's (TIA) Workforce Development Agency awarded approximately $1.3 million in U.S. Department of Labor State Apprenticeship Expansion grants to eight organizations across the state. Over $224,000 of those funds are being used in Southwest Michigan to create and implement registered apprenticeship programs.
Rick VanIttersum is Vocational Training Manager for Michigan Works! Berrien, Cass, Van Buren. He tells us, "Job seekers and employers come to us to receive training or to train their teams," and adds, "Our team gets them registered, connects them with a local training provider, and ultimately helps individuals find employment or move up in their current positions. We are finding that this funding has allowed to not only serve more individuals, but it has helped us create a career pathway and establish a long-term solution to supporting the healthcare industry."
Michigan Works! has been implementing the new solution with the help of local training providers, including Lake Michigan College, Southwestern Michigan College, the Van Buren Tech Center and the Michigan Career Technical Institute for traditional classroom training.
Erin Venno, Sector Relations Coordinator for Michigan Works! Berrien, Cass, Van Buren says, "The healthcare industry in southwest Michigan has over 10,000 jobs, which is more than 10.5-percent of the workforce."  Venno adds, "By doing these apprenticeship programs, we are helping employers with their long-term goals by increasing retention and loyalty, while improving the skills of their workforce and creating room for growth."
The Certified Nursing Assistant and Personal Care Assistants program are competency-based programs, so the length of the training will be determined by each individual apprentice's demonstrated capabilities. If you are a job seeker interested in CNA or PCA training or an employer looking to start a healthcare apprenticeship, you are encouraged to contact Rick VanIttersum, Vocational Training Manager at (800) 285-WORKS, x1126, or vanittersumr@miworks.org.
Michigan Works! of Berrien, Cass, Van Buren is part of a statewide network of workforce development boards. Michigan Works! specializes in educating, training, and employing individuals of all ages. They work with local businesses to find out what keeps them up at night and help them tackle the most pressing challenges they may face, including attracting and retaining talent. For more information, visit online at www.miworks.org.