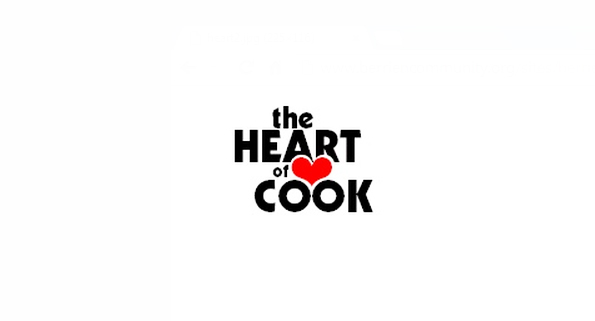 If you are ever in search of a pure heart for a community from the people who work there, look no further than Indiana Michigan Power Company's Cook Nuclear Plant and their increasingly renowned "Heart of Cook" grant program administered through the Berrien Community Foundation.
The men and women who work daily at the Cook Plant have shown a never-ending love for the community and the people working to always raise the tide for everyone through their personal generosity.
Today comes word that grant applications are again available for "The Heart of Cook" foundation fund. "The Heart of Cook" is the grant program funded by Indiana Michigan Power's Cook Nuclear Plant and administered by the Berrien Community Foundation to assist nonprofit programs in Southwest Michigan and Northwest Indiana (La Porte, St. Joseph and Elkhart counties).
Human services, educational projects, environmental protection, and preservation projects and programs that support families are the focus areas for the grant program, and the grant review committee, comprised of Cook Nuclear Plant employees, gives special consideration to projects that involve I&M employees. Organizations must have 501(c)(3) tax exempt or equivalent status in order to qualify for funding.
Joel Gebbie, Senior Vice President and Chief Nuclear Officer at the Cook Plant says, "Last year was a particularly difficult one for so many organizations, particularly nonprofits," and adds, "We are extremely pleased to be able to offer assistance again in 2021 with our Heart of Cook Grants. Besides providing reliable, carbon-free power, this is another of the many ways we want to continue to be there for our community when they need us."
John Mefford, a member of the employee advisory committee for The Heart of Cook, agrees, saying, "It's difficult for our committee because there are always so many more requests than we can accommodate, but we do our best to help as many organizations as we can. We're looking forward to putting that same effort into this year's applications."
Grant applications and guidelines may be obtained by visiting the Berrien Community Foundation's website at http://www.berriencommunity.org/HOC beginning today, Tuesday, January 12, 2021. All grant applications must be submitted electronically through the Berrien Community Foundation's website. The grant application due date is February 10, 2021, with awards to be announced in May. Agencies that have received funding for three consecutive years will not be eligible to apply during this grant cycle. If you have questions about applying, you can contact Susan Matheny at susanmatheny@berriencommunity.org.
Indiana Michigan Power is headquartered in Fort Wayne, Indiana and serves more than 580,000 customers in Indiana and Michigan. I&M, part of American Electric Power, is one of the largest electric utilities in the United States, delivering electricity to more than 5 million customers in 11 states.
The goal of the Berrien Community Foundation is to connect needs with resources in the community. Working with individuals, corporations and other foundations, BCF creates endowments and other funds that support the ever-changing needs of Berrien County now and into the future. BCF's Community Endowment and field of interest funds, and donor advised funds have provided funding to support a wide variety of services and agencies for over 65 years. For more information on the Berrien Community Foundation and how you can create your own legacy of giving, visit online at http://www.BerrienCommunity.org or call (269) 983-3304.