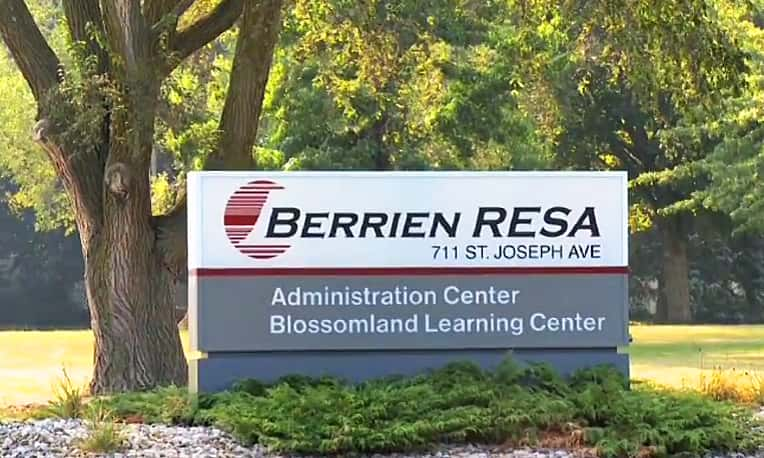 Rating him as "highly effective" on all counts, the Board of Trustees at Berrien RESA has given Superintendent Dr. Kevin Ivers a one-year contract extension which will now keep him on the job through the end of June in 2022.
During Berrien RESA's Board of Education retreat held on April 29, 2019, the Berrien RESA Board conducted their annual performance review of their Superintendent, Dr. Kevin Ivers. The Board evaluated Dr. Ivers using a tool provided by the Michigan Association of School Boards which rated his performance in five areas:
Governance and board relations
Stakeholder relations
Employee relations
Educational leadership
Operations and finance
Dr. Ivers received a "highly effective" rating in all areas assessed.
The positive review resulted in an extension of Dr. Ivers' current contract by one year, allowing him to continue to serve the district through June 30, 2022.
Sharon Kalling serves as President of the Berrien RESA Board. She says, "This Highly Effective evaluation does not adequately express how much the Board values and appreciates all that Kevin is and does to make Berrien RESA thrive," and adds, "Kevin is an outstanding leader.  His skills are reflected in the programs and relationships he has established, the partnerships he has developed and the opportunities he has created for children and educators locally and across the state."
The Board complimented Dr. Ivers on his management of the district's budget, his innovative thinking relative to shared business, technology and human resources services, as well as his successful implementation of a multi-year renovation project at the Blossomland Learning Center in Berrien Springs.
Dr. Ivers began working for Berrien RESA in the fall of 2010. Previously, he had served 9 years as superintendent of Bridgman Public Schools. He earned his Ph.D. from Purdue University in 2008 and has nearly 40 years of educational experience.