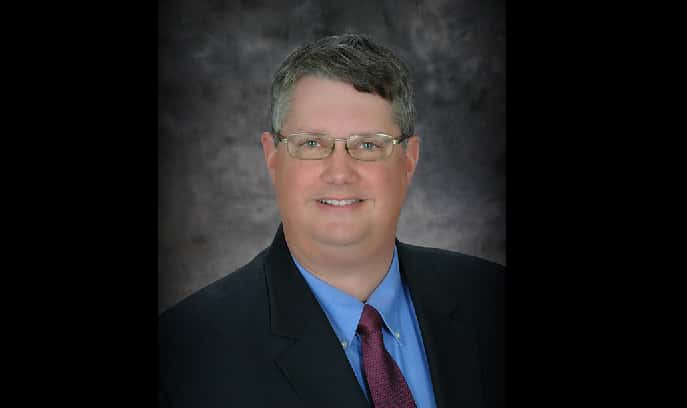 History was made tonight in the City of St. Joseph as the City Manager John Hodgson underwent his annual performance review with the full City Commission without being able to look any one of them directly in the eye — except through the wonders of Zoom online meeting software.
Following a roughly 90-minute private online meeting with just the commission, the City Clerk, the City Attorney and Hodgson himself, the city's leadership reconvened in their suspended public meeting to deliver the results.
The bottom line was brief as the Commission voted to extend Hodgson's contract with the city by one more year with no change in compensation or benefits, but a sincere thanks for the work that he has done.
Commissioner Laura Goos thanked Hodgson for "being an outstanding City Manager," adding, "We are lucky to have him" at the helm.
Lynn Todman said, "I echo those thoughts, and am proud to have a leader with such high ethical standards and such a strong moral compass leading the way.
Peggy Goos voiced her "appreciation for his knowledge, and I hope he stays with us for a very long time."
Dr. Jeff Richards shared his "Thanks for caring so much for this city. You have a great mind, a wonderful work ethic, and a truly great heart."
Mayor Mike Garey closed things out by saying, "That is all true, and I too, want to thank you for being such a strong leader for the city. I know that there have been many sleepless nights, but you've done a great job of getting us through this pandemic so far. Thank you. We are luck to have you in a leadership position."
Hodgson responded simply, "Thank you all, your words men a lot to me."
Hodgson has been with the city for some 26 years now, five of those in the role of City Manager. He is a 1989 Harvard graduate, who served for 21 years as Community Development Director and/or Assistant City Manager in St. Joseph since coming on board.