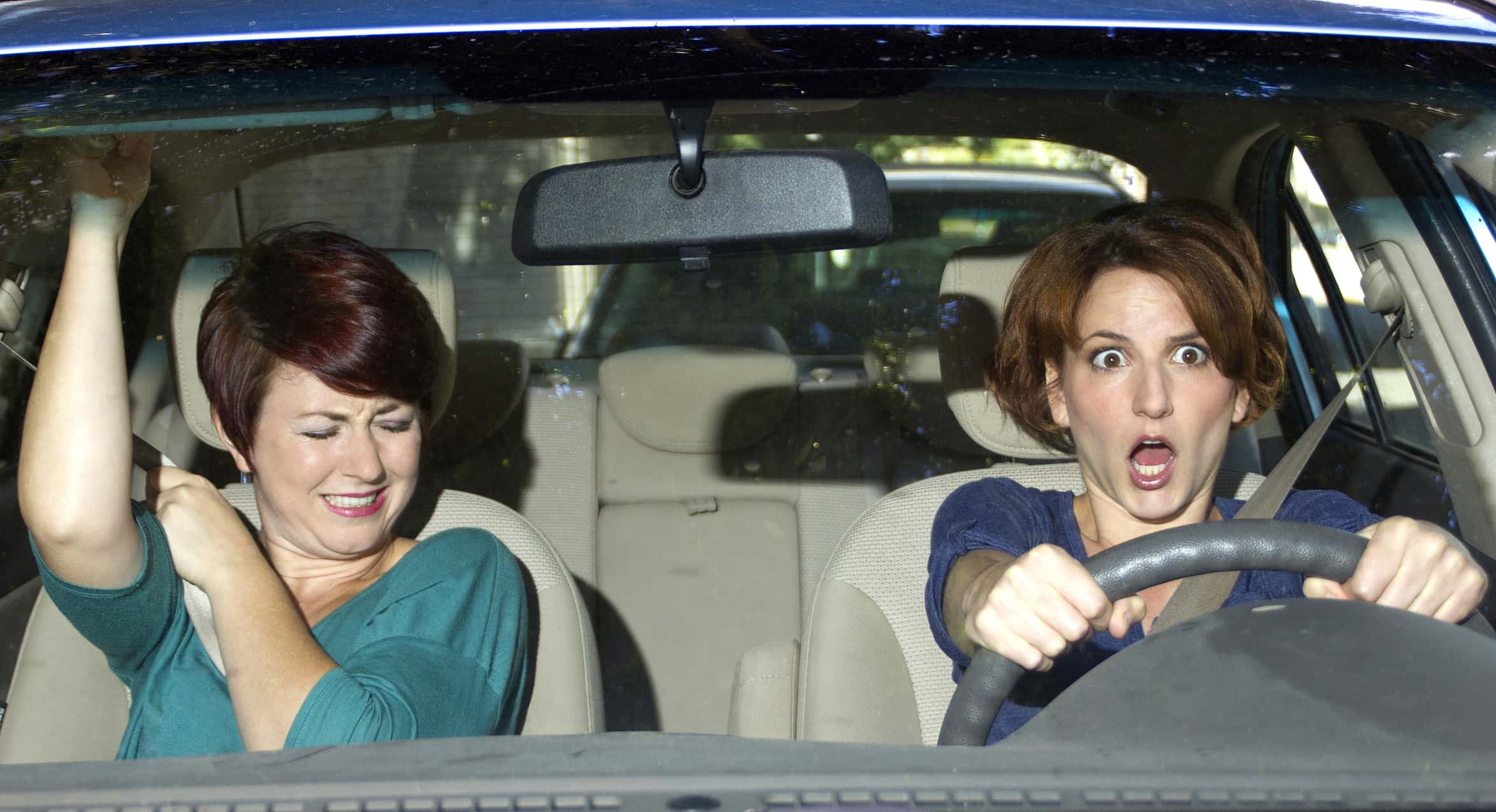 Depending on how you feel about your own driving skills and abilities you might feel good about a new study that ranks 50 different communities in Michigan from worst to best and no community in the Tri-County area of Berrien, Cass and Van Buren Counties made the list on either end of the spectrum. That's clearly due to the size of individual communities in our region. However, you might also find it interesting that our neighbors to the north, Holland, ranked as the worst drivers in the state.
Overall, Michigan drivers rank among the best in the country. We fall below the national average in crash fatalities and both Michigan as a state and Detroit as a city are ranked among the best in QuoteWizard's best driving studies (placing first and fourth in their respective studies). And with the staggering cost of car insurance, it's one less thing we drivers in the Great Lakes state need to worry about.
With Michigan being one of the best driving states, QuoteWizard officials said, "We thought it fascinating to see which cities are the best of the best, and which cities fall short of Michigan's excellent reputation. We've ranked the 50 largest cities in Michigan by overall driver quality. We analyzed over 500,000 insurance quotes from Michigan drivers using QuoteWizard.com and ranked cities by the highest rate of incidents. Incidents include accidents, speeding tickets, DUIs, and citations. Cities below are ranked 1-50 from worst to best drivers.
| | |
| --- | --- |
| Rank (worst) | City |
| 1 | Holland |
| 2 | Livonia |
| 3 | Rochester Hills |
| 4 | Southgate |
| 5 | Royal Oak |
| 6 | Oak Park |
| 7 | Macomb |
| 8 | Midland |
| 9 | Waterford |
| 10 | St. Clair Shores |
| 11 | Grand Rapids |
| 12 | Troy |
| 13 | Sterling Heights |
| 14 | Westland |
| 15 | Canton |
| 16 | Wyoming |
| 17 | Inkster |
| 18 | Kalamazoo |
| 19 | Bay City |
| 20 | East Lansing |
| 21 | Farmington Hills |
| 22 | Redford |
| 23 | Clinton Township |
| 24 | Portage |
| 25 | Novi |
| 26 | Roseville |
| 27 | Taylor |
| 28 | Allen Park |
| 29 | Muskegon |
| 30 | Madison Heights |
| 31 | Ann Arbor |
| 32 | Dearborn Heights |
| 33 | Jackson |
| 34 | Garden City |
| 35 | Port Huron |
| 36 | Battle Creek |
| 37 | Lansing |
| 38 | Saginaw |
| 39 | Southfield |
| 40 | Lincoln Park |
| 41 | Mount Pleasant |
| 42 | Warren |
| 43 | Dearborn |
| 44 | Detroit |
| 45 | Wyandotte |
| 46 | Eastpointe |
| 47 | Pontiac |
| 48 | Burton |
| 49 | Flint |
| 50 | Holt |
Here's What Quote Wizard Has to Share:
The Worst Driving Cities:
Holland
Taking the top spot for Michigan's worst drivers, Holland might have stirred a debate on whether east or west Michigan has the worst drivers. The following worst-driving cities are eastern, but with Holland being in the west, it's up for debate among rivals. Holland borders Ottawa and Allegan counties. In 2017, Ottawa county had 5.94 fatalities per 100,000 people while Allegan county had 11.16. Drivers: Be careful in the southern parts of Holland.
Livonia
Heading west from safe-driving cities Detroit and Dearborn, driver quality takes a steep drop when you hit Livonia, runner up for the worst drivers in Michigan. Livonia is surrounded by safe drivers in neighboring cities, but with the Ann Arbor Trail and Edward N Hines Drive weaving through Livonia, drivers likely move through them with reckless abandon.
Rochester Hills
Just a few minutes north of Livonia resides Michigan's third-worst city of drivers, Rochester Hills. With only a couple highways and fairly straight roads, the problem likely resides with its residents. Specifically, the younger residents in western Rochester Hills on the Oakland University campus. The 20,000 students enrolled at Oakland University could very well bog down the driver quality in Rochester Hills. Younger drivers tend to exhibit riskier driving behaviors compared to their older and wiser counterparts.
The Best Driving Cities
Holt
It's no surprise to see one of the smaller cities take the number one spot for driver quality in Michigan. At 23,000 people, Holt is immune from high traffic and congested highways typical of high-risk driving areas. Holt shares Ingham County with Lansing, one of the better driving cities in the state. In 2017, Ingham County had 8.96 road fatalities per 100,000 people.
Flint
The hub of the best drivers in Michigan appears to be right in Flint. Neighboring Burton is right behind Flint at third best in driver quality. As the seventh largest city in Michigan, Flint would seem to be susceptible to high traffic and poor driving behaviors, so tip of the hat to Flint drivers for bucking that trend and exhibiting quality road habits.
Burton
Sharing the best driving hub with Flint, Burton rounds out the top three cities with the best drivers in Michigan. Burton is out of the way of large highway intersections, leading it's drivers to abide by the rules on arterial streets. Burton and Flint reside in Genesee County, which had 9.33 road fatalities per 100,000 people.
You can find the complete report from QuoteWizard at the link below:
https://quotewizard.com/news/posts/michigan-best-and-worst-driving-cities
Michigan Car Insurance Rates
Michigan has some of the highest car insurance rates, if not the highest,  in the country, as well as unique car insurance laws, making it too expensive for people to carry insurance. Its no-fault and PIP (personal injury protection) laws require insurance companies to cover expensive health bills. Those losses insurance companies are forced to take reflect back on the average rates for everyone in the state.
The sky-high insurance costs would keep most people off the roads; however, those who can't afford car insurance are still on them. One in five Michigan drivers opts to risk going without insurance rather than pay the $2,000-plus annual bill. By our measure, Michigan drivers are safe out of necessity, not of habit. QuoteWizard data shows the state as a whole compares better than most when it comes to driver quality. Typically, safe drivers on the roads will bring down the cost of insurance in a given state. However, state laws and the high rate of uninsured drivers keep Michigan among the most expensive states to insure a car.
Methodology
The QuoteWizard research team evaluated driver quality from the 50 largest cities in Michigan by population. They analyzed 2018 data of over 500,000 insurance quotes from Michigan drivers using QuoteWizard.com to find the rate of overall incidents in each city. Incidents include accidents, speeding tickets, DUIs, and citations. Cities were then ranked first (worst drivers) to 50th (best drivers).