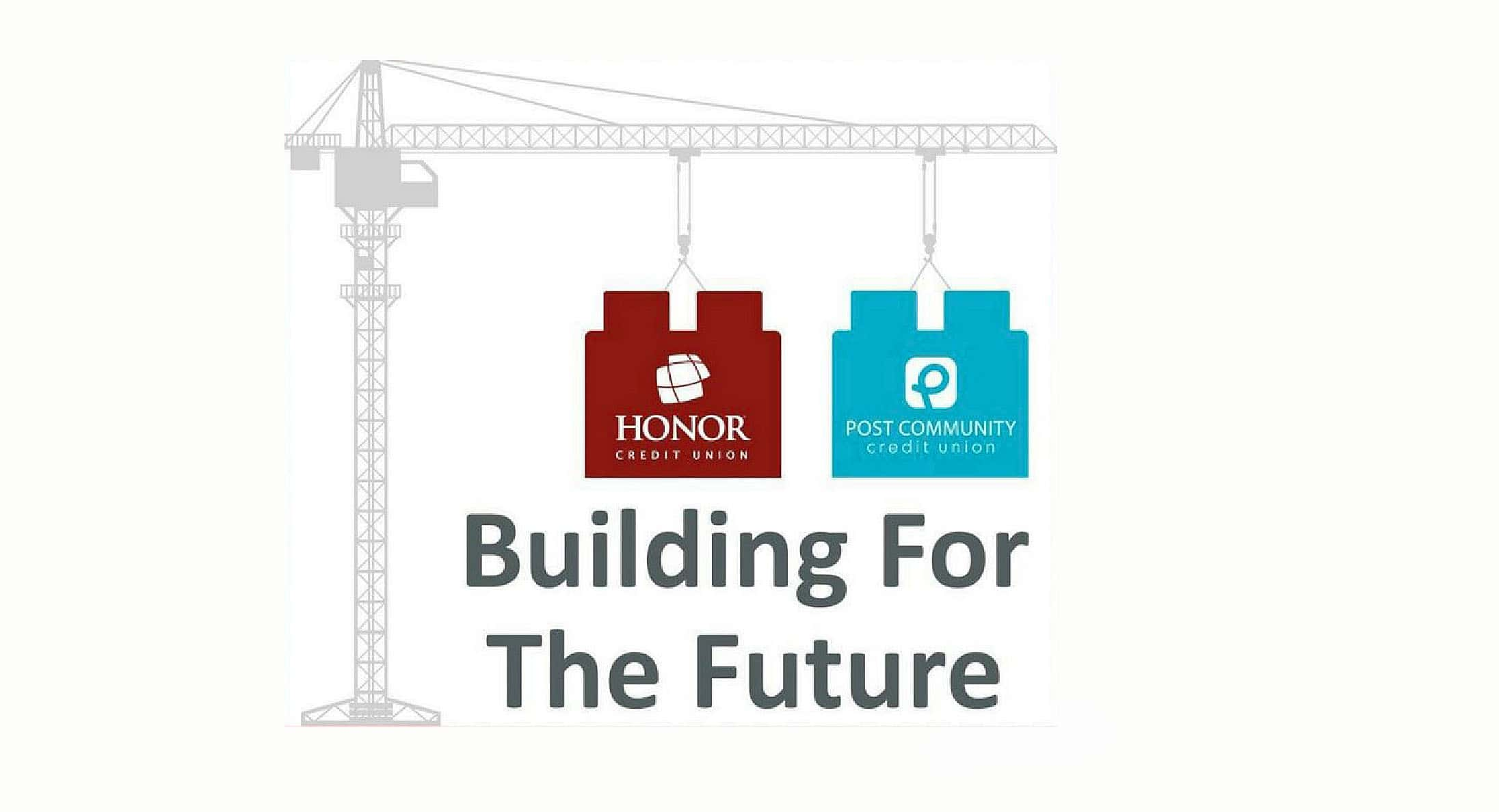 Just months after announcing they would acquire the assets of the Battle Creek Area Community Federal Credit Union, Honor Credit Union, headquartered in Berrien Springs, revealed today yet another Battle Creek area partnership with the Post Community Credit Union.
The two credit unions announced today their intent to partner together, citing the spirit of cooperation which has been the foundation of the credit union philosophy from the very beginning, making the partnership between the two organizations a natural fit.
The core missions of Post and Honor are already aligned, with each credit union dedicated to not only the financial success of their members, but also the reinvestment into the communities that they serve.
Rob Viland is Chief Executive Officer at Post Community Credit Union, headquartered in Battle Creek. He says, "We chose Honor because of the close alignment of our credit union cultures." He adds, "They share our passion for helping members and giving back to the  community, and together we can do even more. This partnership is a win for both organizations".
By bringing the two strong credit unions together they will be able to offer more financial solutions for members while reinvesting even more into the communities in which they serve.
Scott McFarland,  as Honor Credit Union CEO, comments, "This partnership allows us to offer our members more by gaining expertise from Post Community Credit Union, and it strengthens our commitment to Michigan."
The Post Community Credit Union was founded 81 years ago in 1936 by the Post Foods Factory in Battle Creek, and has served the financial needs of members in that community for decades. The credit union has boasted more than 8,000 members in Barry, Branch, Calhoun, Eaton, Kalamazoo, St. Joseph and Van Buren Counties for years.
The combined organization will operate 23 branches across the state of Michigan.
It was just back in November that Honor Credit Union and the Battle Creek Area Community Federal Credit Union announced their own partnership, resulting in the acquisition into the Honor fold by that financial institution which is continuing work on a new St. Joseph branch along Niles Avenue in Southtown St. Joseph slated to open this spring.
Upon regulatory approval and a positive member vote from Post Community CU members, Post will become a part of Honor Credit Union, changing to the Honor brand name. The partnership will result in an $800 million dollar organization with over 75,000 members across the State of Michigan. Additional information is available at both www.postcommunitycu.com and www.honorcu.com.