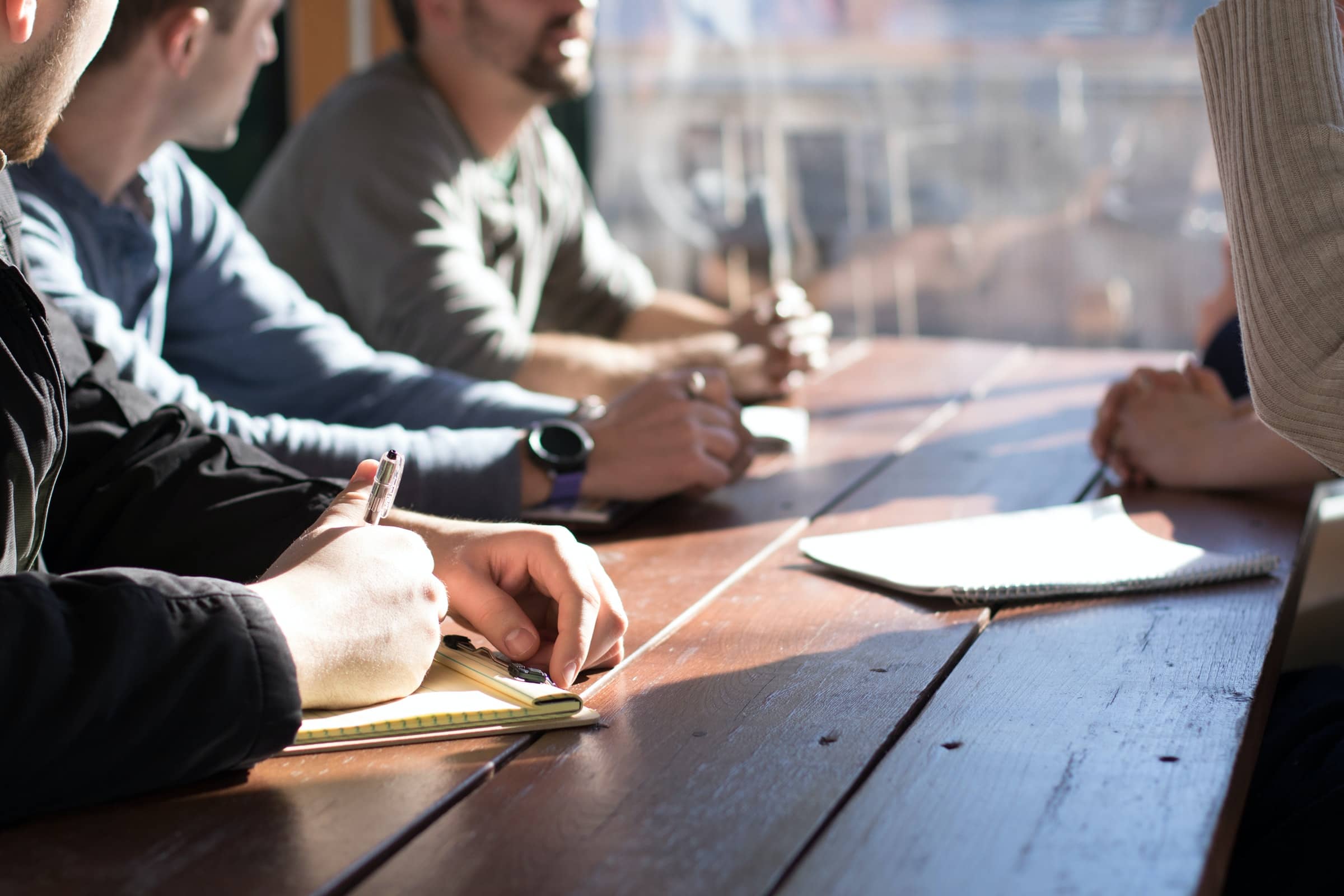 ---

---
"People Matter Most" at Honor Credit Union, so it's no surprise that extraordinary leadership development is a key internal initiative. What is remarkable is Team Honor's out of the ordinary pursuit of this goal. By leveraging industry experts and internally certified facilitators, Honor Credit Union is developing their bench of leaders by tapping into the brainpower and expertise of their current leadership. They call this highly productive development program, IGNITE Leadership Accelerator.
A member of the inaugural class of IGNITE, Beckley Member Center Manager Lisa Denney says, "The relationships formed within our group have been everlasting. There were managers in our group from support departments that I would have never gotten to know if it wasn't for IGNITE. Getting other perspectives on coaching my team was eye opening for me and having people to talk things through with was helpful and encouraging."

The IGNITE Leadership Accelerator was developed by Jessica Kehrer, the Assistant Vice President of Human Resources at Honor Credit Union and Charley Shasky, Organizational Development Manager. The program engages, empowers, and develops participants as leaders who will improve their effectiveness of leading, growing, and sustaining the Honor mission and vision. It's not a "set it and forget it" effort, either. Those invited to join the 10-month development program are told up front that IGNITE is "committed to your growth, not your comfort," which is a concept adopted from Michigan's Great Southwest Strategic Leadership Council's Accelerator Program.
Charley Shasky actually had the privilege of going through the Michigan's Great Southwest Strategic Leadership Council's Leadership Accelerator program, as did colleagues Stacey Martin, Katie Brown-Busch, and Eric Rogers. After completing that program in 2017, Shasky recognized the benefits of interactive and intensive leadership training so he and Kehrer designed an Honor version, pulling in elements of existing leadership and community development efforts and adding topical and relational training components.
Kehrer says, "It took us a while to come up with IGNITE, and we probably worked on it for a good 10-to-12 months before we actually rolled it out to our first cohort. The goal was to make it fun, meaningful, and educational, in an effort to continue to retain the top talent in our organization. We wanted our leaders to encourage the growth of their own team members."
One of the key promises of the rollout of IGNITE was that it would not be a surface level development program that ends up on the shelf. Kehrer explains, "This is about continued growth over a 10-month period and beyond." She adds, "Each cohort organically becomes an Uncommon Community, a group of leaders across regions and departments talking to each other and developing relationships that are bigger and better than anything we ever expected."
Stacey Martin, the organization's Vice President of Marketing corroborates the impact of IGNITE. She completed the program during its first year and became part of the Uncommon Community within her own cohort. Martin says, "I can call leaders from different regions and departments with different roles, and while they may have different issues, we're all still managing people. So it's incredibly helpful to have that internal brain trust you can go to and say 'Alright, what would you do in this situation?' They've done a really nice job of creating a genuine environment of collaboration and trust."
Leaders engaged in the IGNITE Leadership Accelerator at Honor are provided the tools and the practice to build engagement within their own teams and participate in weekly coaching sessions with their direct reports. These one-on-one coaching sessions are often what participants claim benefited them the most along their leadership development journey.
The IGNITE Program is heading into its fourth year (or cohort) in 2021. Each cohort includes roughly 15 managers. "We find that's a good size to create that Uncommon Community and sense of collaboration," remarks Shasky. The key sessions include discussion and interaction among the group on both personal and professional development, allowing for real-world application. In addition to practical coaching practice, senior leaders from Honor present on important topics such as: Emotional Intelligence, Crucial Conversations, Culture & Impact, Leveraging our Partnerships, and People Matter Most.
Even the program's alumni come back to serve as coaches for the next group. Shasky says, "The accountability components built into the program have proven to have tremendous impact on the participants, as reflected in their feedback. When we ask them if they would like to be a coach for the next group coming in, it's pretty great that the majority of them sign-on for another round."
Regarding who can join, Shasky says, "IGNITE is a program for our managers. We call it Leaders of Others. As they come into the organization, new managers are invited to go through the series." Depending on the size of the cohort, they may also accept nominations throughout the organization resulting in a very diverse group, producing meaningful collaboration.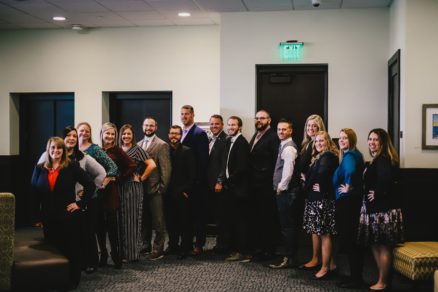 Kehrer explains programming for new managers, noting, "We know some new managers are new managers to us, but not new managers in general. They could be managers for the last 15 to 20 years and we're not here to change what they've learned over those past 15-20 years, we want them to bring that experience, but we also want to determine how we can enhance it and lead them on how we do things here at Honor, because I think we do it differently," adding, "People First is a huge component for us, and not every organization looks at it that way, so we just want to teach them how to lead the Honor Way."
Taking a holistic approach to leadership, the program is meant to impact people in all aspects of their life. Not surprisingly, Kehrer often hears from alumni that, "Not only have their working relationships and leadership skills improved, but they've also been able to take that externally with their family or credit union members."
Stacey Martin calls IGNITE, "Honor's best kept secret," and goes on to explain, "I think there's a reason why Honor wins awards like Best Places to Work and Wonderful Workplaces. It's because of the intentional culture that we create – and Jess and Charley and IGNITE are a big part of that investment in our own people." They've helped create a culture of continuous development, as Stacey says, "of taking care of each other, so we can take care of our members." She concludes, "It's kind of the secret sauce of what's going on in the back that might not be obvious to everybody, but it's all intentional."
The impact is evident to Coldwater Member Center Manager Anna Holroyd, who says, "IGNITE helped me to learn how to make my team feel more appreciated and provided me with the tools to better understand how to develop and motivate them. It also helped me to foster relationships with the managers of other support departments that I normally wouldn't have had contact with, which has made it more natural to reach out to them when I need help or advice."
Charley Shasky sums it up, saying, "While there are a lot of different leadership programs, we've really customized this to fit the needs of Honor and we're hoping that this is a spark to greater outcomes. We're passionate about helping out team reach their full potential and building better experiences for our members. Like a rocket, it takes the spark to initiate it and push us forward and that's where we wanted to pull it all together with IGNIITE."
If you think Honor Credit Union sounds like the kind of place you'd like to work, find their current Career Opportunities HERE.
Want to ask a question or talk to someone at Honor? Please tell us how we can help in the form below.
---

---