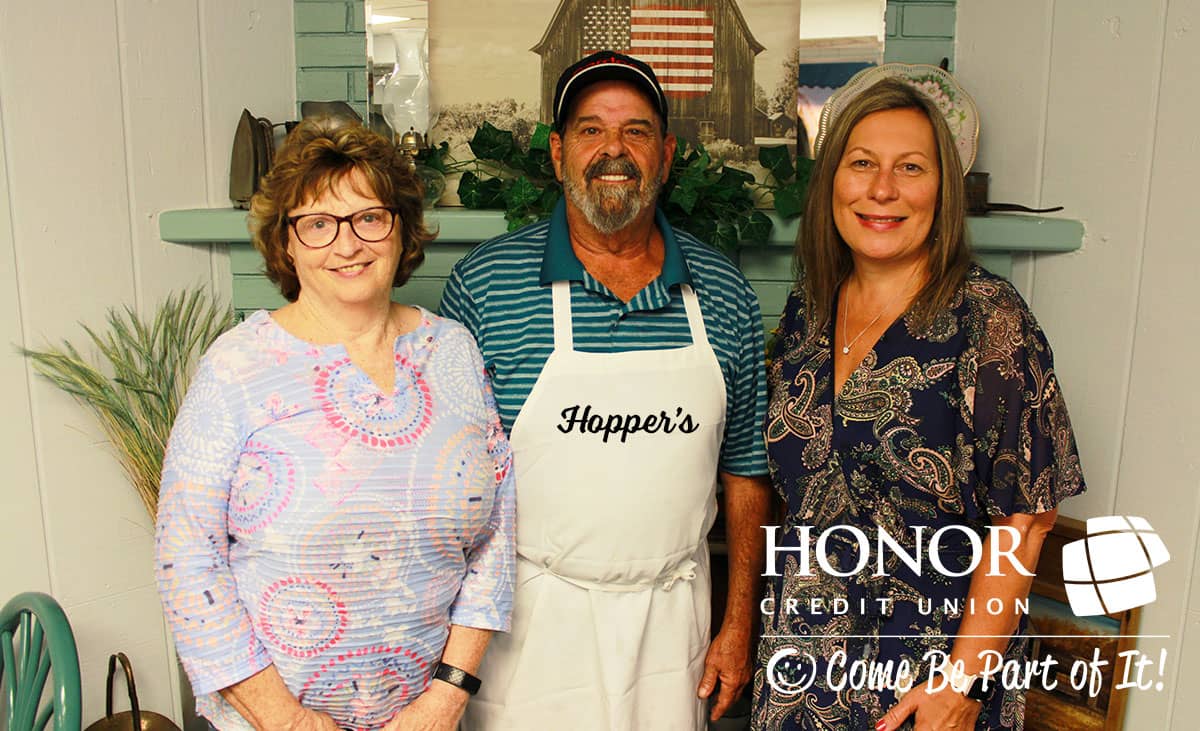 ---

---
Long time Southwest Michigan restaurateurs Dave and Peggy Hopper had it all planned out. Having saved a lifetime to advance into their retirement years, they would sell the business and move to Florida for their golden years. Their Hopper's Family Restaurant on old U.S. 31 in Berrien Springs has been a fan favorite for decades, and faithful customers had made the place a long-running success. Until the world came to a virtual standstill due to the coronavirus pandemic.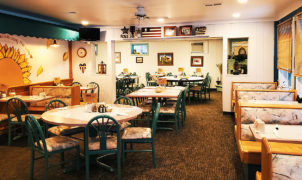 Like thousands of other small business owners across Michigan and the nation, the Hopper family struggled to keep their popular eatery alive through extended state-mandated shutdowns and myriad restrictions. Their life savings that held the promise of a comfortable retirement was rapidly being clawed away to keep the business in survival mode.
Like those thousands of other small businesses, Peggy Hopper learned about the federal government's Paycheck Protection Program holding out hope for a forgivable loan to keep things afloat. Peggy picks up the story, saying, "Having exhausted our entire savings, we knew we needed to do something, so when the PPP came out, I was on the phone, the very minute that it started. I was on the phone trying to apply with the big bank where we had done business for 27 years. I was on hold for an hour and suddenly got disconnected. After another failed attempt by phone and being told in-person at the big bank, "We're sorry, we're not taking any appointments. You'll just have to keep trying," Peggy was rightfully stunned. "We were very scared as to what was going to happen,"  she recalls.
The Covid-19 pandemic left many small business owners like the Hoppers in a state of shock and disarray, so every potential lifeline was a critical one. Fortunately for the Hoppers, the team at Honor Credit Union in Berrien Springs was suggested as a solution by Mike Hildebrand, Hopper family friend and Oronoko Township Superintendent. He said, "Peggy, you know Scott McFarland personally. Pick up the phone and call him!"  McFarland is CEO at Honor Credit Union, and Peggy says, "That's how it started, and immediately they just took care of us. Boom. Boom. Boom, just like that. Just like we had known them forever!" Yet, Hopper's Family Restaurant was not even a member of the credit union at that point.
Karol Behrle, Community Assistant Vice President for Honor Credit Union was put in contact with Peggy and rode to the Hopper's rescue. Team Honor immediately got to work on behalf of Hopper's Family Restaurant and got their PPP loan approved. Karol says, "Fortunately, they got their money. Then, of course, there was a second round, and we did that all over again. Now, we're going through all the forgiveness processing, and they just got their forgiveness today! The loans are being forgiven!" Peggy literally learned during the joint interview for this story that her PPP loans had been forgiven. She was ecstatic at the news, saying, "Karol has been wonderful through this!"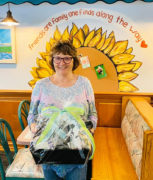 Peggy and Dave Hopper have a new mantra, Peggy contends, "Leave those big banks who don't even care about you. Go to our small credit unions, like Honor. They treat you right, night and day. They care whether you succeed, or if your business makes it, you're not just a number. It's just a whole other level of service."
The result has already advanced far beyond a great business relationship. Behrle beams with pride, saying, "At Honor Credit Union, we do care. I actually got teary-eyed when Peggy was just talking about her experience with us, and making those nice comments. It is so rewarding for us because we love our jobs, but when we hear something like that it just makes us proud because we're impacting people's lives."
As a new partner in business, Peggy shares in that same warm feeling for the credit union, and notes, "I'm so proud when I get on Facebook and I see what Honor is doing for the community. I'm so proud to be part of that now. It just warms my heart to see what they've done for schools, or the firefighters or this young lady from Buchanan that went to the Olympics and it's just nice to be part of it. I love it."
That big bank was impacting Peggy's life in a deeply adverse way, and Team Honor is now impacting her life in a rewarding and remarkable way.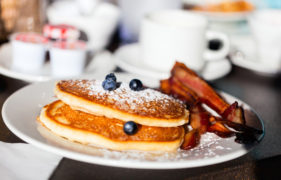 Dave Hopper, Peggy's husband, is the main cook, and he is almost always there — at least when he's not on the golf course. Located at 9675 Old U.S.-31 on the south side of Berrien Springs, they are open at six o'clock in the morning every day and serving until 1pm. They are, however, hiring, and you can stop by to apply if you'd like to be a part of the small team of 10 or 11 employees putting smiles on customers faces every day.
When asked what the most popular menu items are, Peggy says that their blueberry pancakes and bacon are one of their biggest sellers and Honor's CEO, Scott McFarland can attest as he's recently discovered this perfect combination as a customer of the restaurant. Even nearby Andrews University has been known to feature Hopper's as a must visit for new students claiming: "Go to Hopper's and have their blueberry pancakes. Everything's good there."
Indeed it is, and thanks to the timely decision to switch to Honor Credit Union, Hopper's should be on many people's bucket list for the foreseeable future as well.
---
To see how Honor Credit Union can help you, fill out the form below:
---

---