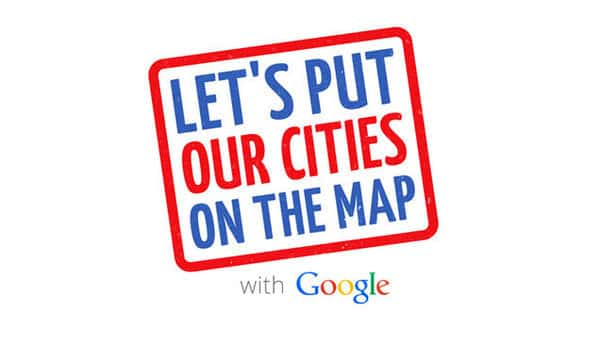 As the world continues down the digital path of online everything every business needs to do everything possible to assure themselves they are definitely on the radar of potential customers. In order to do that, you literally have to be on the map. Fortunately, for those with little clue how to accomplish that task, the Cornerstone Alliance Small Business Services team is at the ready.
Small businesses across the region are invited to take part in the Google initiative, "Let's Put our Cities on the Map." The course is being made available for the nominal charge of just $10 by Cornerstone's Small Business Services squad on Thursday, March 17, 2016 from noon until 1pm…and your lunch is included. The session will take place at the Cornerstone Alliance offices at 38 W. Wall Street in Benton Harbor.
The Small Business Services team is partnering with Google to help put every business on the map. The initiative is aimed at helping small businesses by allowing smaller companies to achieve the same online visibility as larger corporations and retailers.
Businesses that take the time to complete their business information online are twice as likely to be considered reputable by prospective customers and consumers. When local businesses have a strong online presence, the community's economic prosperity becomes stronger across the board.
This Google workshop will teach small businesses how to:

Include more information about their business on Google
Get their company verified for Google searches
Add information such as location, hours of operations, photos
Gain access to a diagnostic tool for online performance
The cost of this three-session workshop is $10 and the registration deadline for this class is Monday, March 14, 2016. A limited number of partial scholarships are available for qualified Women's Business Center at Cornerstone Alliance and Microloan clients. Click the link below for more information, or email Dubelsa Mata at dmata@cstonealliance.org or call 269-925-6100.
Here's the link for more: