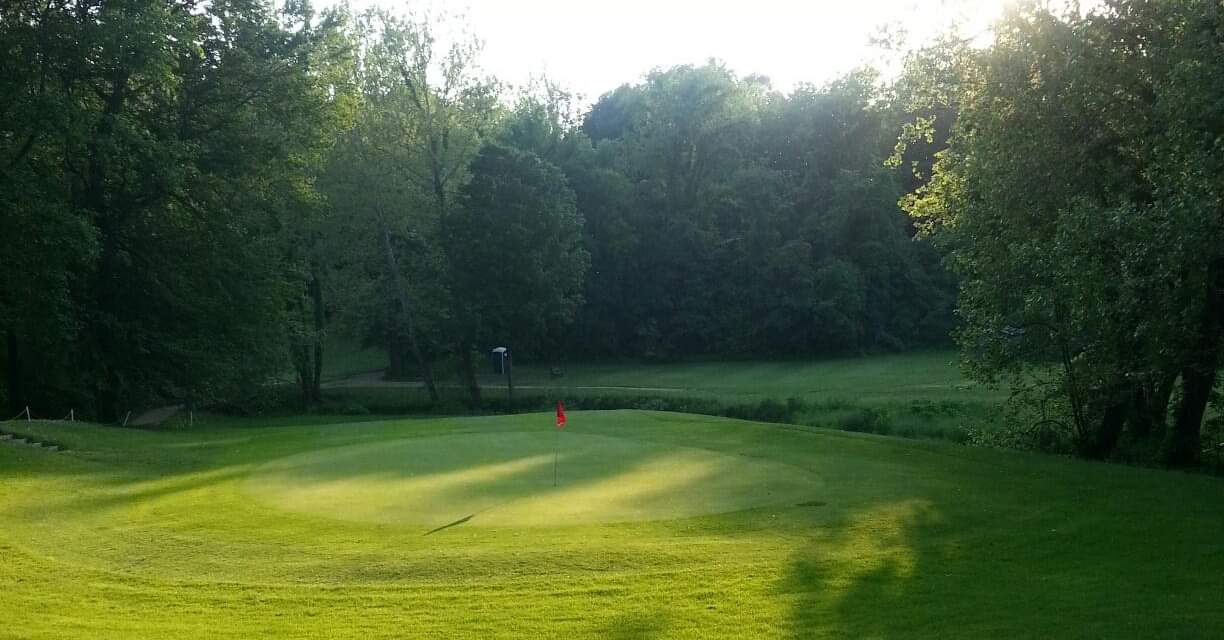 ---

---
Lush, rolling greens, the gentle trickle of a nearby stream, a vibrant mural of leaves that changes with the seasons— the serene setting of Pipestone Creek Golf Course offers a tiny little escape in the quiet outskirts of Eau Claire. Just off of Naomi Road, this eighteen-hole course serves as a testament to family legacy, bringing time-honored traditions to the Southwest Michigan golf business since 1957.
Owners Dustin and Adam Lester, brothers, business partners, and lovers of the game, grew up on the grounds that stretch almost to Townhall Road, reveling in the peace and tranquility of the course. Built by their grandfather, Bruce Dustin, Pipestone Creek Golf Course began as a small six-hole course, and through the effort and will of the Dustin family, grew to become a symbol of experience, heritage, and passion for golf and the local community.
"We take a lot of pride in our course, in the experience we offer," says Dustin. "Pipestone Creek is an easy going, casual, family-friendly golf course that welcomes everyone. We are the course to come and learn the game. 'It's Good Time Golf!"
Pipestone Creek Golf Course has been family owned and operated since day one. Members of the family have each worked and loved this course for over sixty years, and after Bruce's passing in 2018, ownership transferred to Dustin and Adam's mother, Lori. In the Spring of 2022, Lori passed the torch to Dustin and Adam.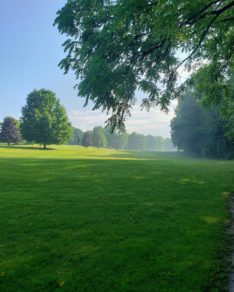 The brothers' effort toward building the ideal course is constant, hands-on, and personal. ​Good things take time, and Dustin and Adam have started laying the groundwork for Pipestone Creek's improvement and continued long-term success. They've done so by restarting turf maintenance practices that had been abandoned over the years, such as aerating and top dressing the greens. In addition, large investments have been made in the maintenance equipment and irrigation system.
"​These aren't investments that will be immediately noticeable to our typical golfer, however the efficiencies they create free-up time for our staff to work on projects that our golfers will start to notice," Dustin says. In order to improve the course while keeping costs down for their customers, the team at Pipestone works hard to take on projects in-house. Sweat equity is essential to keeping the course affordable.
The beginning of the 2022 season brought a brand new cart fleet to Pipestone Creek, offering sleek, reliable transportation to take you from hole to hole in the backwoods of Eau Claire. This peaceful course presents a nice, natural escape for golfers, and ownership plans to maintain that experience. "This season, we'll start seeding the out-of-play areas with a native prairie mix, promoting the natural ecosystem of our course. The intentional growing of pollinator-friendly flowers and grasses will benefit all of our wildlife, and reduce the amount of areas that require mowing or other costly maintenance," Adam says. "We've also ordered about fifty native tree seedlings to plant this spring. Our Grandfather was keen to keep every tree he could on this course, and though that's not always possible, we want to carry on his legacy as best as we can. We want this course to be a place that golfers and wildlife enjoy together."​
Pipestone Creek Golf Course provides a no-pressure, play-at-your-own-pace good time. You won't find forced foursomes, and there is no strict dress code; just a request to respect the greens and be mindful of other players. They pride themselves on offering an inclusive, comfortable course, and their family-friendly atmosphere allows kids aged twelve and under to golf for free. "We are constantly learning about our golfers," Dustin says. "We believe in strong communication and respect, so everyone can have a good time."
With cooperating weather, April through October, you can enjoy the game at Pipestone Creek, seven days a week. An individual Season Pass is $500, with a riding fee of $10 for nine holes and $18 for eighteen, if you want to take a golf cart. Members can also purchase a cart add-on for an additional $500. Avoid daily cart fees and get out there quicker! The best value is their Eagle Membership, which combines savings at Pipestone Creek GC as well as Pipestone Indoor Country Club.​​ This includes an individual season pass, the cart add-on, and steeply discounted rates for simulator suite rentals at the indoor country club. "The cost of golf has gone up, but people's income generally hasn't. Our goal is to offer affordable golf all year long that is accessible to everyone, no matter your tax bracket," says Dustin.
He adds, "We are a local family, with a local business, and our locals are why we exist. Some of our patrons have been golfing here for fifty years. Golf has boomed recently, and so have the costs to play. But, it's not a cash grab for us; any price changes we make are reflective of the increases we see in costs related to running and improving the course. Keeping things affordable and accessible is the foundation of every pricing discussion we have as a management team."​
Pipestone Creek Golf Course hosts fun and exciting events throughout the season. Rock 107 WIRX brings the 'Hole-O-Ween' Golf Tournament to the green each October, a huge and long-awaited event, selling out every year since its inception in 2020. This spring will welcome the Sub-Par Golf Classic, benefiting Paws of Hope, and new festivities are in the works as they partner with Watermark Brewing Company to bring inspiration to 'good time golf'. In the summer, PCGC hosts the Cherry Scramble during the Eau Claire Cherry Festival, and excitedly welcomes the Berrien Springs High School golf team to play their course each season.
Pipestone Creek Golf Course is a cool place to be. When the owners of a local business are as passionate about what they do as Dustin and Adam are, how can it not be? The new and improved website for PCGC has been launched, and you'll want to check it out at pipestone.golf immediately. You'll find links to both of their social media pages, where you will be the first to know about league sign ups, new events coming this season, and early registration.
You don't have to travel outside of Southwest Michigan to golf the best course for the best price. "We want you to call Pipestone Creek Golf Course your golf course. We want you to love it as we do," the brothers say in agreement. "We've been here almost seventy years, and we want to go another seventy. We want to take that journey with you!"
By Jocelyne Tuszynski, MOTM Contributor
---

---