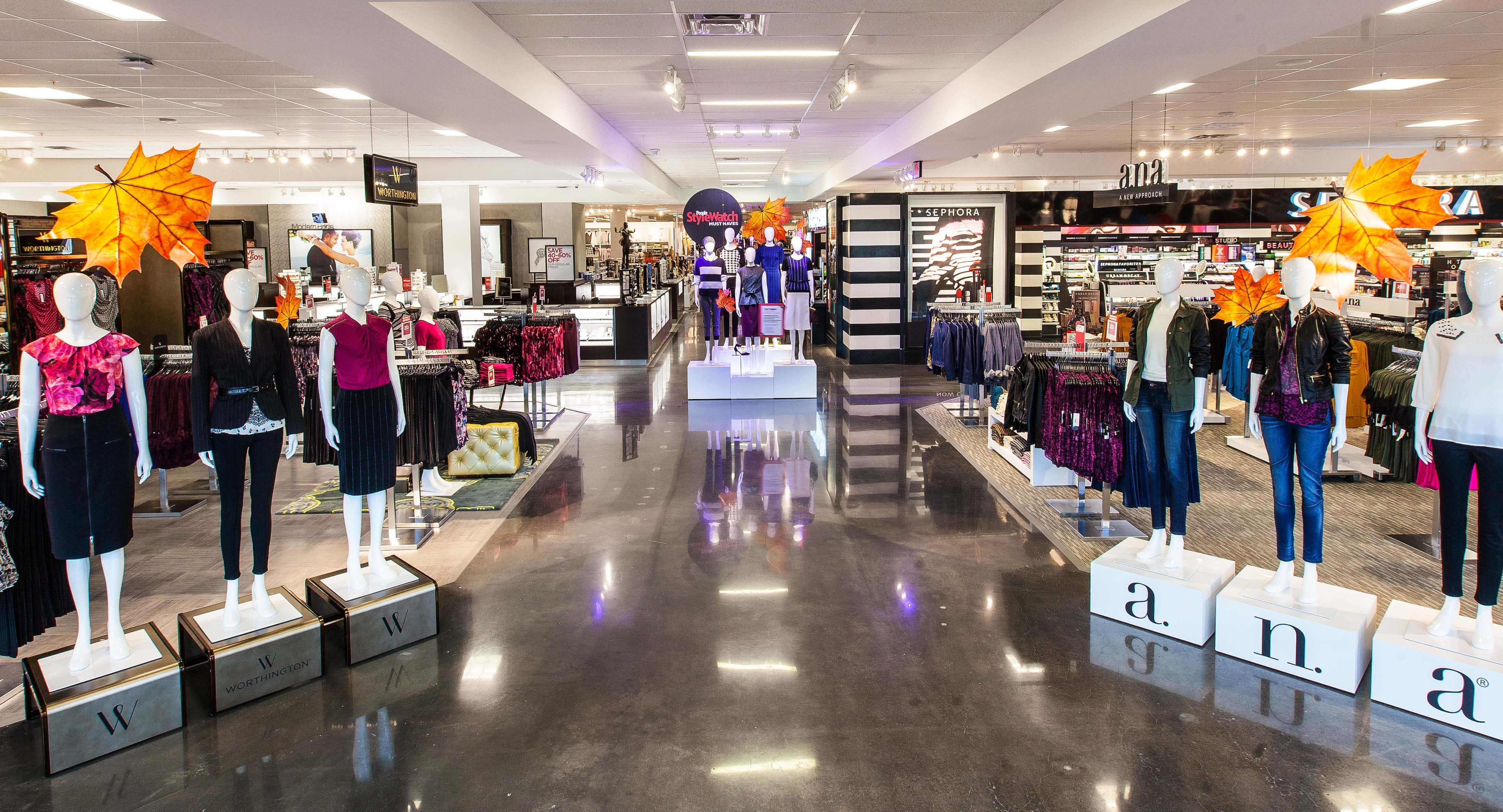 When JCPenney announced late last week that they would be closing another 18 full-line stores in 2019, the good news for Southwest Michigan was that there was no list indicating which stores would be on the list slated for closure. The bad news was there was no way to determine if the JCPenney store in the Orchards Mall would once again dodge the bullet.
Now, it appears that the worst fears of all JCPenney fans in Michigan's Great Southwest are about to be realized. There are indications that the Orchards Mall store is, in fact, on the latest list of closings with a reported last day of July 5th, 2019.
Social media reports have ramped up considerably in the past day or so, and some people are contending that individual store clerks within the local store have told them that it is true while others, including supervisors that I have contacted personally refuse to confirm anything, only referring to the JCPenney Newsroom headquarters where no answers have been achieved thus far.
The company did include this information in the financial statements of last week:
The Company has determined that it will close 18 full-line stores in 2019, including the three locations previously announced in January. In addition, the Company will also close 9 ancillary home and furniture stores, further aligning the Company's brick-and-mortar presence with its omnichannel network, and enabling capital resources to be reallocated to locations and initiatives that offer the greatest long-term value potential.
The stores identified for closure either require significant capital, are minimally cash flow positive today relative to the Company's overall consolidated average or represent a real estate monetization opportunity. Comparable sales performance for the closing stores was significantly below the remaining store base and these stores operate at a much higher expense rate given the lack of productivity. Associates who will be impacted by the store closures will receive separation benefits, which includes assistance identifying other employment opportunities and outplacement services, such as resume writing and interview preparation.
During the first half of 2019, the Company expects to record an estimated pre-tax charge of approximately $15 million, primarily relating to non-cash asset impairments and transition costs, in connection with this action.
Nearly all impacted stores are expected to close in the second quarter of 2019.
The company's financials were released last week reflecting another weak holiday sales season for the retailer with net income falling by nearly 70-percent.
A separate report from television station KBJR in Duluth, Minnesota has the only concrete evidence I have been trying to track down, wherein reporters said, "When asked about store closings in Minnesota, Wisconsin, and Michigan, company officials responded by saying it will close a store located in Benton Harbor, Michigan. That store currently has a closing date of July 5th."
Just under two years ago Orchards Mall shoppers were delighted to learn the fate of the local Penney store following a similar corporate announcement regarding closure of a number of stores nationwide. The local store survived that round of cuts, however, seven Michigan stores were on the closing list at that time, including the Lakeview Square Mall store in Battle Creek.
Under that plan, JCPenney expected to close two distribution facilities and 138 stores into mid 2017. The Benton Harbor JCPenney store was not on that list of 138 stores facing the chopping block, and it remained open for two more years.
In addition to the Battle Creek store, other closures in Michigan at that time included the Delta Plaza store in Escanaba, and stores in the Westshore Mall in Holland, Copper Country Mall in Houghton, Birchwood Mall in Kingsford, Midland Mall in Midland and the Cascade Crossings in Sault Ste. Marie. Five JCPenney stores in Indiana were closed then, including the one in Logansport.
So it would appear that the luck has run out for the JCPenney Orchards Mall store. Indications, also, are that those who prayed that the local store would relocate to the Fairplain Plaza vacancy that was once home to Target are not likely to have those prayers come true at this time, however there is nothing solid in that quarter at this time. Stay tuned.