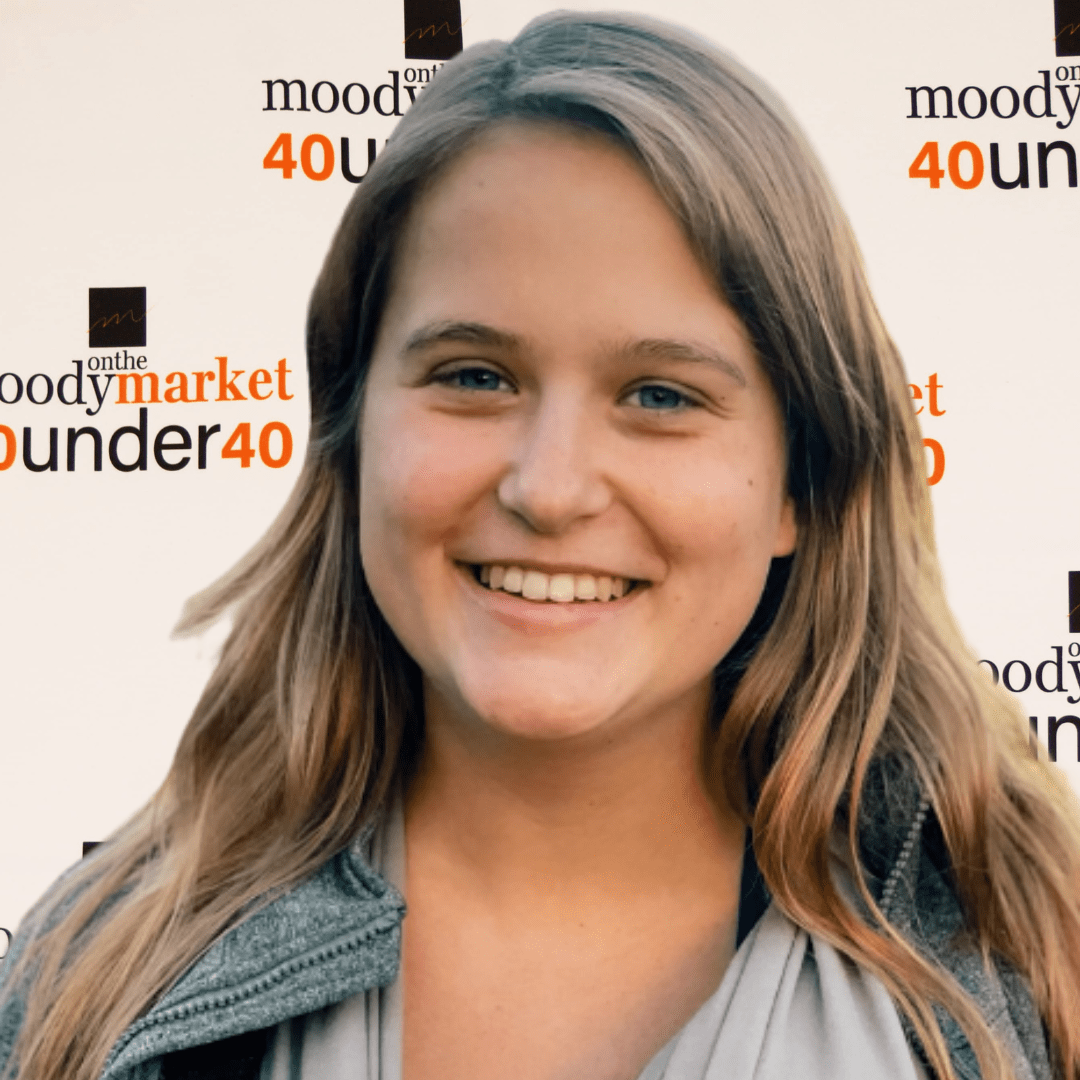 Name
Jenna Harry
Company/Organization
Gast Family Farms
What Does Your Company/Organization Do?
We are a fifth generation family farm providing local produce to southwest Michigan.
Age
26
Accomplishments
I graduated magna cum laude from Aquinas College in 2019 with a bachelors degree in biology. While at Aquinas, I earned an outstanding chemistry student award and I also volunteered at Helen DeVos children's hospital. In 2020, at the height of the pandemic, my husband and I moved to our family to start our careers as farmers. Lastly, in 2021 I had my son Theodore.
What else do you hope to accomplish by the age of 40?
Over the next 14 years I look forward to raising my son Theo, growing our family farm, and continuing to be an active part of our community.
Education
I graduated from Houghton High School in 2015 where I was a member of the national honors society. I continued my education at Aquinas College, where I graduated magna cum laude with a bachelors degree in biology in 2019.
What Town Do You Reside In?
St Joseph, MI
Where were you born?
Houghton, MI
What was your first job?
Working in my moms flower shop
Best advice you ever got?
No one achieves anything alone.
Who inspires you most?
My husband Scott, for his work ethic and dedication to our family.
That one thing about you we'd be most surprised to learn.
I have 8 siblings.
What do you love to do in your downtime?
With an energetic two year old most of my downtime is spent playing with blocks or toy tractors.
What book are you reading now?
It ends with us by Colleen Hoover
Volunteer activity you love the most.
Helping to plan and promote the Stevensville car show as a member of the Lakeshore Lions club.
What motivates you to give back to your community?
Growing up my family often volunteered and I was able to see the impact it had in our small community.
What Superpower would you most love to have? (for example, the ability to fly or to be invisible, or incredible strength, etc)
The ability to get anyone to sleep, it would be great with a toddler.
What would you like to leave behind as your legacy once you are gone?
I hope that my legacy is that my son sees the value of hard work and kindness, as well as the importance of giving back.
What does the  honor of being named to the 40 Under 40 most mean to you?
I love living in southwest Michigan and I love being a farmer in this community, so it is a great honor to be a part of this impressive group of people.