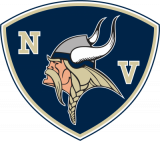 Website NCSVikings Niles Community Schools
#VikingPride
Temporary Teaching Position/Long Term Substitute
2019-2020 Academic Year
Preferred qualifications:
Certified to teach in the State of Michigan
Endorsement requirement will vary depending on the Long Term Assignment vacancy
This position will be for temporary assignment and could include an additional long term teaching position after the initial assignment ends.  The selected teacher will be supported with help from the teacher on leave and also other teachers within the subject area.
This position is paid through EDUStaff, a third-party contractor of Niles Community Schools.