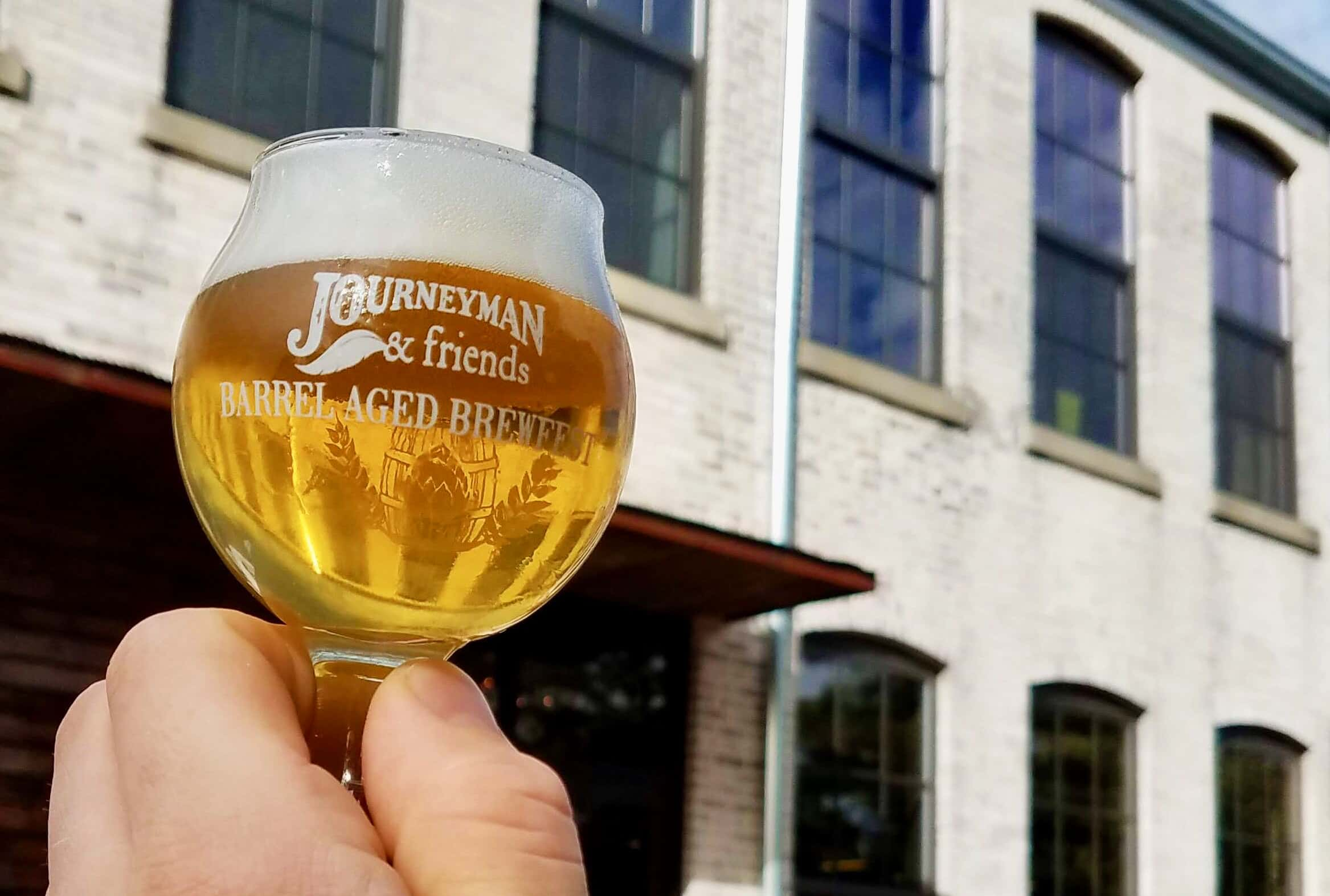 What began in the fall of 2017 as a modest fundraiser to provide kids in Michigan's Great Southwest with a summer camp experience is turning into a juggernaut, capable of establishing new records each year and rapidly becoming a great competition at the same time.
The 2019 version of the Journeyman Distillery Barrel Aged Brew Fest last fall set new records and has paved the way for the application process for the 2020 event, now live on the distillery's website.
Since its launch in September of 2017, Journeyman Distillery's Barrel Aged Brew Fest has raised nearly $67,000 for Islay's Barrel, a nonprofit organization that provides children in Southwest Michigan with summer camp experiences. Thanks to the hard work of volunteers, and the generosity of the brewers and guests, Journeyman raised a record amount of money this year, up 20-percent from last year. The proceeds—100-percent of which are donated by Journeyman nonprofit, Islay's Barrel—have so far sponsored 14 week-long camp experiences.
Each year, the brew fest features barrel-aged beverages from dozens of breweries, wineries, and cideries in friendly competition for bragging rights and the coveted Golden Barrel trophy. It draws fans of craft brewing from Chicago and beyond. This year, Makail and Malaki Geigler, who had never been to camp before, had the time of their lives. Their father, Jeff, expressed gratitude to the donors who made the experience possible for his excited new campers.
Brewers are welcomed and encouraged to participate in the 2020 event, which will be held on Saturday, October 17th. The application is now live at the link below:
http://journeymandistillery.com/brew-fest-application
You can join Journeyman Distillery and breweries from around the region in raising funds to send local kids to summer camp—and give them the experience of a lifetime.
Founded in 2010, Journeyman Distillery crafts, bottles, sells, and serves organic and kosher certified spirits at the historic Featherbone Factory in Three Oaks. The distillery prides itself on using the highest quality grains sourced from Midwestern organic farmers in its award-winning spirits as well as at its Staymaker restaurant. Journeyman products are distributed in nineteen states across the country and available for purchase direct from the distillery. You can learn more and find your spirit at journeymandistillery.com.
Islay's Barrel is a 501c3 nonprofit organization with a mission to extend summer enrichment opportunities to Southwest Michigan children in need. The organization was founded in 2012 by Journeyman Distillery proprietors Johanna and Bill Welter and named for their young daughter, Islay. Shortly after Islay's birth, Johanna and Bill filled a 53-gallon barrel of Rye Whiskey for the benefit of her future education. Their nonprofit, Islay's Barrel, seeks to extend that concept into the community, empowering a network of people to have a positive impact on the lives of local kids.