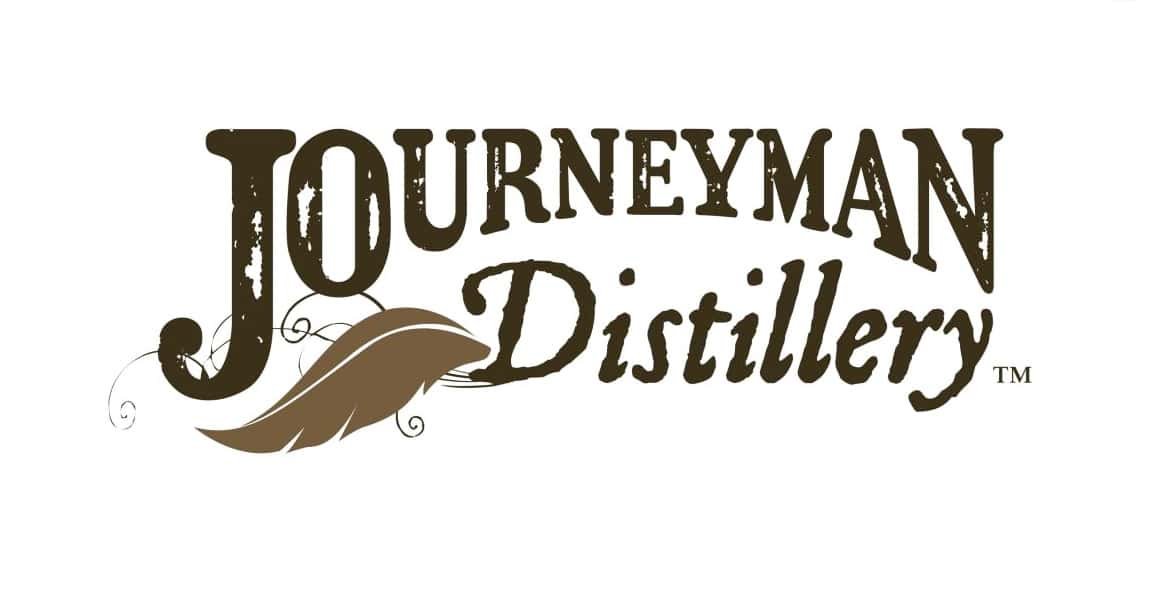 Journeyman Distillery Founder Bill Welter is conflicted in Three Oaks to say the least. One the one hand he's "Discouraged with the village," while admitting on the other "I'm encouraged by the amazing amount of support that we've received from local people, local business owners, who have conveyed to the village the impact that Journeyman has had on their decision-making as businesses and residents here in town."
Until village officials backed off, Welter and his team at Journeyman Distillery were facing an order to halt production by tomorrow at their popular facility in the historic old Featherbone Factory in downtown Three Oaks. Earlier this week village officials had issued a "cease and desist" order precluding the manufacture of Journeyman's world-class spirits beyond Friday, June 8th, in a battle over waste water discharge volumes in the community.
Fortunately for Welter and his employees, that order has been rescinded and will not take effect until June 15th, if it ever sees the light of day.
Welter says today, "Our hope is that the Village of Three Oaks will invest in their infrastructure." He argues, "There's been a long and storied history of failure to maintain the sewage and sanitation system," in that community. As we talked this afternoon, the man behind the award-winning distillery was scanning newspaper articles dating back to 2004 about people running for office in Three Oaks and what their platform priorities would be. He says, "Even then the focus of the article in many ways was the water and sewer system."
It was a serious problem at that point 14 years ago, and Welter says, "Essentially, when we came to town in 2010 we were not made aware of any issues, and we certainly weren't given any ordinance to follow in terms of our discharge. It was written in 1979, and they just provided one to us, but it's the first time we've seen it."
Welter's comments on the outpouring of support stemmed from a village planning meeting this week when community officials who were on hand to discuss the community's Master Plan, argued for the cease and desist order despite overwhelming public support for the Journeyman brand. Bill says, "It has been really exciting and gratifying, and the local support has been amazing. We're very thankful for the people that have turned out and voiced their opinions on Journeyman and the impact that we've made on the community."
That impact has clearly been substantial. Not only has Journeyman created a huge following for the distilled spirits they craft in Three Oaks, they have also established a major restaurant and event center in the decades old Featherbone Factory and become a major destination attraction for all of Harbor Country and especially for the Village of Three Oaks.
Welter is concerned for the future of the brand saying, "So we need to ask, after making all of this investment, they've dug up this ordinance and are throwing it in our face and saying you've got to follow this now and we're saying, geez, if we'd known about this way back in 2010 before we'd invested all of this time and effort and money, we would have said either, A: If you really want us in town you've got to get the infrastructure to the point where you can sustain our discharge, or B: We need to find another location."
Making no mention of infrastructure concerns when the distillery was in its planning stages and infancy, Welter says, "They let us move forward with the project investing millions of dollars without knowing the whole story." He tells me Journeyman has invested in the $8 to $10-million dollar range thus far in Three Oaks.
So now he's forced to say, "One thing we're asking is where did the money go? Last year (2017) Journeyman alone paid $40,000 in water and sewer usage fees. We're one business in town, and we'd like to know where did the money go and why isn't it being used to upgrade the facility and to maintain the thing?" The discharge lagoon is long overdue for dredging and upgrades.
Resolution won't come cheaply. Welter says, "They estimate it will take $2-million to upgrade the system, but the good news is there's a USDA grant that will pay for 40-percent of it…and included in that is a low interest loan for the remaining balance over a 20-year amortization. Even better news is that they've got a business in town that uses a lot of water, and pays a lot of fees. That would certainly help pay the loan payment."
The next Village Council meeting is set for next Wednesday, June 13th, and Welter says, "Hopefully, we'll know the solution before that council meeting, because we plan to meet with the village and hopefully work through some issues and hope that they'll invest in the future of Three Oaks."
He hopes that investment will include, "Spending some money on their sewage and sanitation system that has needed some repairs for a very long time, and we hope that they will allow their biggest business in town to continue to operate." That business would, of course, be Journeyman Distillery.
Stay tuned.