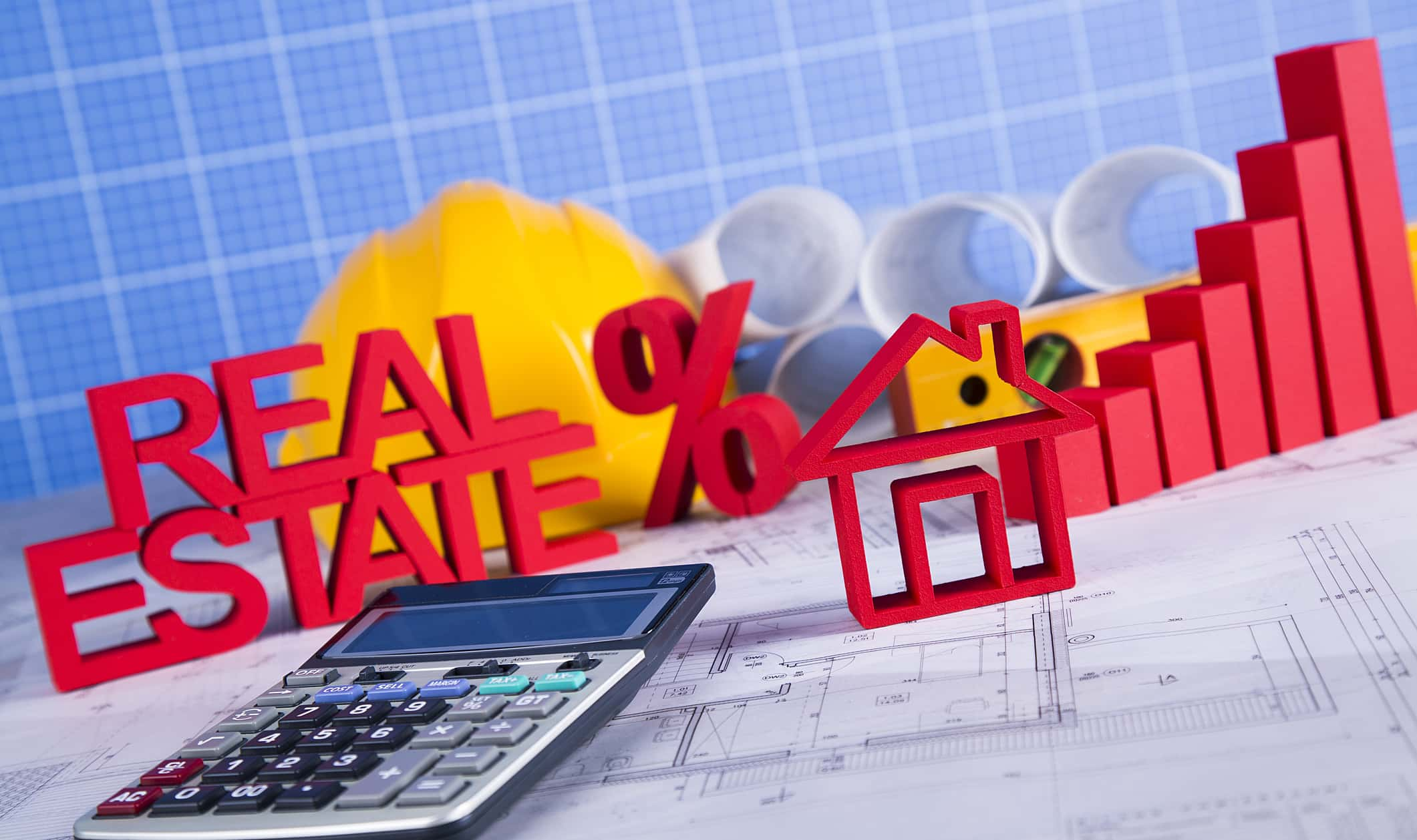 Calling it a "step backward," the Southwestern Michigan Association of Realtors, Inc. says that July home sales dropped 19-percent year over year and 14 percent from the previous month of June. At least for those who did manage to sell houses in the tri-county region, the price continued to climb.
Alan Jeffries, Association Exec for the Realtors group, says, "Home sales in July took a step backward from a year ago, dropping 19-percent (317 homes sold vs. 390 a year ago) and also fell by 14-percent from sales in June of this year (317 vs. 367 a year ago). Year-to-date the number of houses sold was just one house higher in July of 2019 at 1,986 compared to 1,985.
On the brighter side for sellers in the game, Jeffries says that the average selling price in July of this year was up 10-percent at $251,423 as compared to $228,965 a year ago. Year to date the average selling price increased a more modest 4-percent year over year at $236,199 versus $226,218.
The median selling price soared 21-percent to $200,000 in July this year from $167,750 a year ago. Year to date the median selling price is now 9-percent higher at $174,700 versus $160,000 in 2018.
Even with the increased selling prices, the decline in the number of home sales has lowered the total dollar volume by 11-percent at $79,701,398 vs. $89,296,357 a year ago. Year to date the total dollar volume however is up by 4-percent to $469,092,976 vs. $449,043,822.
The median prices is the price at which 50-percent of the homes sold were above that price and 50-percent were below.
The inventory of houses for sale once again dropped by 3-percent below that of the same time a year ago with 1,840 homes on the market in July of this year versus 1,892 a year ago. At that range, the market is at about 7.4 months supply of homes for sale. By way of comparison, in July of 2010 the market was at 18.1 months supply.
The number of bank-owned or foreclosed homes as a percentage of all transactions dropped to 3-percent for the second time in 2019.  The percentage also was 3-percent in April 2019. This was the lowest percentage since 2009. The previous lowest percentage in July was 4-percent in 2018 and 2017.  The highest percentage in July was 35-percent in 2009.
Locally, the mortgage rate decreased to 3.961 from 4.026 in June. Last year in July, the rate was 4.68. Nationally, the Freddie Mac mortgage rate in July increased slightly to 3.75 from 3.73 in June for a 30-year conventional mortgage.
According to the National Association of Realtors existing-home sales strengthened in July, a positive reversal after total sales were down slightly in the previous month. Although Northeast transactions declined, the other three major U.S. regions recorded sales increases, including vast growth in the West last month.
Total existing-home sales, which are completed transactions that include single-family homes, town-homes, condominiums, and co-ops, rose 2.5-percent from June to a seasonally adjusted annual rate of 5.42 million in July. Overall sales are up 0.6-percent from a year ago (5.39 million in July 2018).
Lawrence Yun is Chief Economist for the National Association of Realtors. He says, "Falling mortgage rates are improving housing affordability and nudging buyers into the market," but adds, "The supply of affordable housing is severely low., and the shortage of lower-priced homes have markedly pushed up home prices."
Home price appreciation has been much stronger in the lower-price tier compared to homes sold in the upper-price tier, based on the analysis of proprietary deed records data from Black Knight, Inc. and Realtors Property Resource.
Of the same homes that were sold in 2018 that were purchased in 2012 in 13 large metro areas (repeat sales transactions), the lower half of the market had increased by more than 100-percent in 2018 in metro areas like Atlanta-Sandy-Springs-Roswell, Ga. (165-percent), Denver-Aurora-Lakewood, Colo. (103-percent), Miami-Fort-Lauderdale, Fla. (119-percent) and Tampa-St. Petersburg-Clearwater, Fla. (125-percent). The median home price for homes purchased in the upper half of the market in these same metro areas in 2012 increased at a much slower pace when sold in 2018.
Yun notes, "Clearly, the inventory of moderately-priced homes is inadequate, and more home building is needed," and suggests, "Some new apartments could be converted into condominiums thereby helping with the supply, especially in light of new federal rules permitting a wider use of Federal Housing Administration (FHA) mortgages to buy condo properties."
Regarding financing, Yun says, "Mortgage rates are important to consumers, but so is confidence about the nation's overall economic outlook," adding, "Home buying is a serious long term decision, and current low or even lower future mortgage rates may not in themselves meaningfully boost sales unless accompanied by improved consumer confidence."
The median existing-home price for all housing types in July was $280,800, up 4.3-percent from July 2018 ($269,300). July's price increase marks the 89th straight month of year-over-year gains.
Regionally, existing-home sales in the Midwest edged up 1.6-percent to an annual rate of 1.27 million, which is a 0.8-percent increase from July 2018. The median price in the Midwest was $226,300, an 8.1-percent surge from a year ago.
First-time buyers were responsible for 32-percent of sales in July, down from 35-percent the month prior and about equal to the 32-percent recorded in July 2018. The National Association of Realtor's 2018 Profile of Home Buyers and Sellers revealed that the annual share of first-time buyers was 33 percent.
As the share of first-time buyers rose, individual investors or second-home buyers, who account for many cash sales purchased 11-percent of homes in July, up from 10-percent recorded in June 2019 and down from 12-percent recorded in July a year ago. All-cash sales accounted for 19-percent of transactions in July, up from June and down from July of 2018 (16-percent and 20-percent, respectively).
Nationally, the total housing inventory at the end of July decreased to 1.89 million, down from 1.92 million existing-homes available for sale in June, and a 1.6-percent decrease from 1.92 million one year ago. Unsold inventory is at a 4.2-month supply at the current sales pace, down from the 4.4 month-supply recorded in June and down from the 4.3-month supply recorded in July of 2018.
John Smaby, a second generation Realtor from Edina, Minnesota and President of the National Association of Realtors says, "Present rates have opened the market for a number of potential buyers who couldn't afford a home just a year ago," noting, "Additionally, NAR has been working with the FHA for years to establish new condominium loan policies. Our hard work has paid off, and this change will begin benefiting buyers, sellers, and our members as soon as this fall."
The numbers reported for local sales include residential property in Berrien, Cass and the westerly 2/3rds of Van Buren Counties and should not be used to determine the market value of any individual property.  If you want to know the market value of your property, please contact your local Realtor.
The Southwestern Michigan Association of Realtors, Inc. is a professional trade association for real estate licensees who are members of the National Association of Realtors and ancillary service providers for the real estate industry in Berrien, Cass and Van Buren Counties. The Association can be contacted at 269-983-6375 or through their website at www.swmar.com.