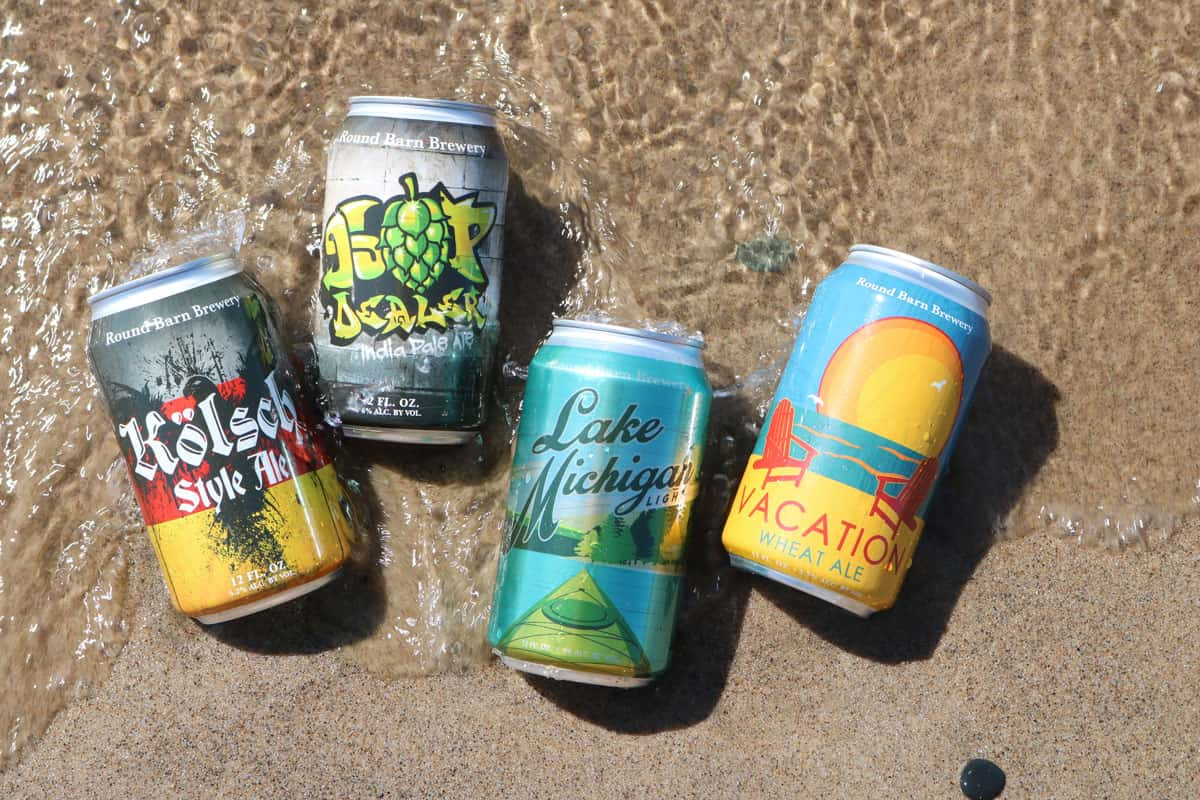 The folks in Baroda have been busy brewing up some new Ales for you to try this summer. The exciting new brews can be found in stores and on tap at the Round Barn Public House, and they include:
Lake Michigan Lite Ale: This blonde ale is the perfect companion for any Summer day activity! This blonde ale is light-bodied and crisp which a hint of biscuit character.  The finish is subtle and dry with a slight note of citrus.
---
Hop Dealer Pale Ale: This hoppy and bitter American style IPA is perfect for those with a real and deep passion for hops! It has an intense citrus aroma, with significant pine flavors on the top of the palate. There is a light-medium body, with some softness, contributed by the rice flakes.
---
Kölsch Ale: This Michigan Kölsch-Style Ale is brewed with domestic ingredients, and local Willamette hops for a uniquely Michigan flavor. There is subtle malty sweetness with notes of biscuits and honey. The finish is fairly dry, but not bitter.
---
Vacation Wheat Ale: This summer beer drinks light and can be highly refreshing on those hot Summer days! It is delightfully fruity with notes of orange and lemon and hints of coriander. The significant amount of wheat creates a full mouthfeel on the palate.