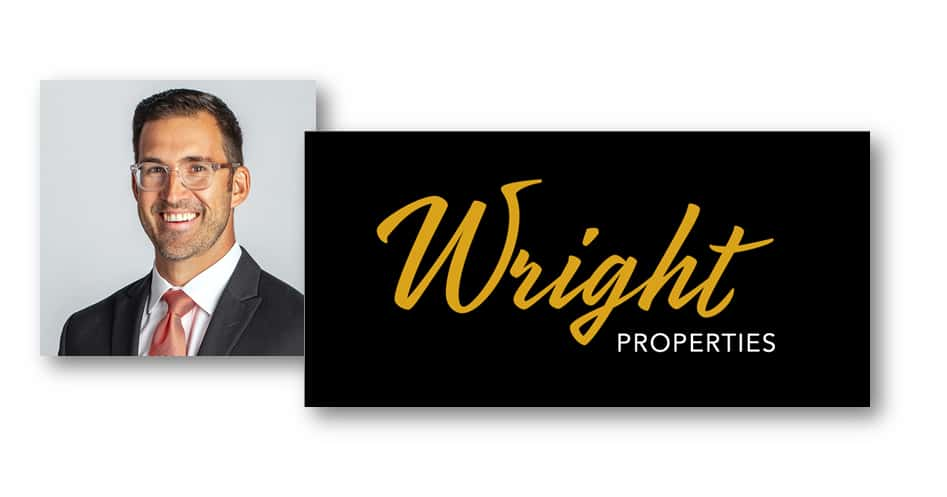 If you are looking to buy or sell property in and around Michigan's Great Southwest it will be a lot easier to remember a leading producer in the market now that his name is on the door. Kerry Wright has rebranded his Evergreen Real Estate to become Wright Properties. So, looking for the right guy is now as simple as flying the "w" up front to find the Wright guy.
After more than a decade with Evergreen Real Estate, owner and broker, Kerry M. Wright II has changed the name of his firm to be called Wright Properties.
While he will remain connected and committed to the Harbor Shores Resort community as their exclusive real estate sales and marketing agent, this rebrand enables Wright to move forward with a more unique business identity, refined communication tools, and a more robust online presence.
Wright became a broker in 2005 while living in Florida where he helped open four master-planned communities before moving to Chicago where he was recognized as a top producer in 2008. Upon returning to Berrien County in 2010, Wright has continued to earn numerous industry honors and achievements including completion of the Graduate Realtor Institute and has finished in the top 1-percent of sales among all agents in the Southwest Michigan Association of Realtors since 2014.
Wright says today, "I'm proud to represent and serve this beautiful corner of Michigan." Originally from Berrien Springs, Wright adds, "Between my passion for this area and my knowledge of home sales I was ready to shed the Evergreen name and move forward through a bright, new lens."
Reflecting on what a remarkable place this is to raise a family, Kerry says, "My wife (Erin Wright) and I feel lucky to be raising our daughters here and making the most of all that southwest Michigan has to offer. We're genuinely excited for this next chapter." Wright, who holds a seat as Vice President of the St. Joseph Public Schools Board of Education, is a graduate of Albion College and has a master's degree from Aquinas College.
Wright Properties is a locally owned and operated real estate firm located in St. Joseph. To learn more, check out his new website at the link below, or call Kerry Wright at (269)369-4640. Here's the direct link: http://www.thewrightbroker.com