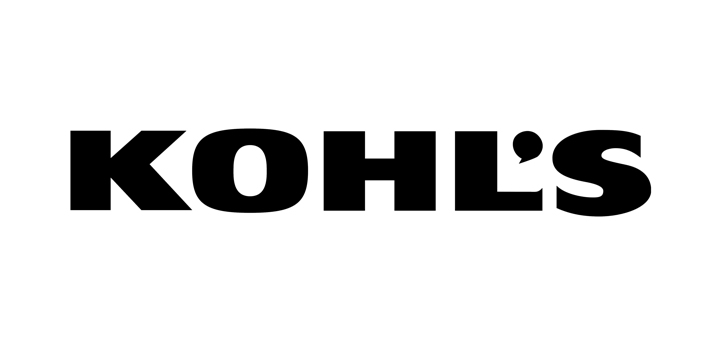 Wendy Dant Chesser was the CEO at Cornerstone Alliance when Kohl's made the decision to establish a new store in the Fairplain Plaza Shopping Center of Benton Harbor, and the unbridled joy she shared with us at that time was absolutely contagious. You see, she had Kohl's Cash to spend, and couldn't wait. While that was some time ago, Kohl's continues to be a market leader for customer satisfaction in Michigan's Great Southwest, spurred on largely by a team of associates who love their jobs and the people who provide leadership to them every day. Throughout the course of the coronavirus pandemic, Kohl's team was like a well-oiled machine adapting to state restrictions and still able to deliver top notch service through curbside service and always ready to answer questions and solve issues for customers. The old saying "Teamwork makes the dream work," is an everyday occurrence at Kohl's of Benton Harbor where they all work together to achieve sales goals and deliver rewarding customer experiences every day. Read on for the compelling case the Kohl's team of associates made earning them a slot among Moody on the Market's 20 Best Places to Work in Michigan's Great Southwest for 2021.
What is the name of the business you are nominating?
Kohl's of Benton Harbor
Who are the owner(s) and/or principals in this company?
Store Manager Amanda Finnie
Business Contact Information
Kohl's
980 East Napier, Benton Harbor, Mi 49022
How many people work at the company you are nominating?
50-70 at times
Tell us the story behind the nominated company. What does it do, and what sets them apart from other companies in the region?
Kohl's is a major retailer who consistently puts their associates first. They offer clothing, shoes, jewelry, beauty and home goods at reasonable prices. Our store is led by Amanda Finnie and a great management staff who helped guide the associates during an unforeseen pandemic to provide a safe and customer service friendly experience for our customers on a daily basis. The COVID protocols were set in place and the management team ensured their associates well-being was a priority while still ensuring  the customers' needs were met. They fulfilled drive-up orders to meet the customers' needs while the store was closed. As a store team, we work hard to keep the store neat and organized so the customers can find everything they need.
In your own words, why do you think this company deserves to be declared to be one of the 20 Best Places to Work in Michigan's Great Southwest?
Kohl's recognizes itself as a major competitive retailer that can make a huge impact not only in a community but all across the country. They put their associates and customers well-being first and adapted COVID-19 protocols to ensure our health was a priority. They continuously adapt to the current trends to ensure their associates and their customers have an engaging and rewarding experience. They promote a diverse workforce who come together to ensure our customers' needs are met. They offer competitive wages and stock options, health care that also provides mental health resources  and physical well-being assessments along with many other great resources to ensure all their associates needs are met.
What makes workers proud to say they work there, and keeps them a part of the team?
We work with a great management team led by Store Manager Amanda Finnie who strive on a daily basis to ensure their associates needs are met. Together as a store team we adapted to the current COVID-19 model and work together in providing a safe and rewarding customer shopping experience. Our Store Manager has instilled a "teamwork makes the dream work" mentality and we all work together in achieving sales goals and a rewarding customer service experience. Sometimes things can become overwhelming during this pandemic and we are all there to help each other. Together as a store team we are proud to be part of this community.
Let's pretend you're writing a review for Yelp! or Trip Advisor. Give us your best recommendation for the nominated company that would make the rest of us wish we worked there, too.
Kohl's is a nationally known retailer but the Benton Harbor store stands out. When you walk in you are greeted by associates and immediately notice the shiny floors. The store is organized and signed properly so you can find any department without a problem. Associates are available to meet their customers' needs whether in drive-up or shopping in the store. The merchandise provided to the customers is sure to meet everyone's needs. The associates at the point-of-sale ensure each customer is getting the best deals and encourage their loyalty rewards and credit programs. It is a rewarding experience.
What three key words best describe why this company is a Best Places to Work caliber company?
Safe 2. Inclusive 3. Diverse
As a Best Places to Work company "Super Hero," what are the two most magical "Super Powers" this company seems to have on a day-to-day basis? (i.e., Ability to read minds, fly, invisibility, etc) And why?
Super Power One: Ability to read associates minds- our needs our met on a daily basis
Super Power Two: Ability to read customer's minds- we constantly are adapting in order to meet the needs of all our customers
Tell us about the leadership of the nominated company and what they do in order to:
A] Keep spirits and motivation high? Amanda & management team encourage us to be the best we can be.
B] Keep innovation and fresh ideas advancing? We are always welcome to share new ideas with management team.
C] Keep communications open? Amanda & team are always encouraging open and honest communication.
Explain a specific "wow!" moment in this company's history that is virtually "Hall of Fame" or "Best Practices" worthy, as an example to other companies in the region.
Kohl's adopted COVID 19 protocols in all their stores with their associates and customers safety and well-being being a priority over anything else. Kohl's continues to adapt with the current health trends.
Best Places to Work have a reputation for not only working hard, but also for playing hard.
A] How does the nominated company honor or reward success? 'Yes u did' recognitions; personal thank you notes; Associate of the Month; and food, candy, and other incentives.
B] How does the nominated company socialize as a team? We do huddles and blitzes in the store and our break room is a great place to socialize.
C] How does the nominated company get involved in community events? We have volunteer events in the community where we can clean up parks or work events that raise money for nonprofit organizations.
D] How does the nominated company celebrate life? We have so many resources available to help us financially, emotionally and physically be the best we can be.
Write a brief, but compelling, recruitment ad telling people about why they should come and work there, too.
Kohl's is a fast paced retailer that offers competitive financial incentives, but more importantly offers a rewarding associate experience.
What one thing is special about your nominated company that most people in the community have no idea actually happens there, but should be shouted from the rooftops because it's that cool?
We have a diverse inclusive store team that loves providing customers with a rewarding shopping experience!!!
Give us three employee perks or benefits that you think make the company you have nominated worthy of a Best Places to Work trophy?
Associate recognition
Associate satisfaction
Associates overall well-being comes first
If this is your company and you win, write the best headline ever for your company newsletter describing your successful selection to the list, and be as specific as you can about how you would celebrate the win if money were no object.
We would celebrate it with the community we serve by ensuring our associates and our community needs were met.
Tell us anything else you want about this company that you suddenly realize we haven't asked you about, but you're sure will be the thing that puts you squarely into the winner's circle! (Wait a minute! Can you put a square in a circle?)
Our store is a nationally known retailer but our store team works incredibly hard to ensure our associates and our customers have a safe and rewarding experience! We have adapted to the current trends and continue to put our customers and our associate needs first!