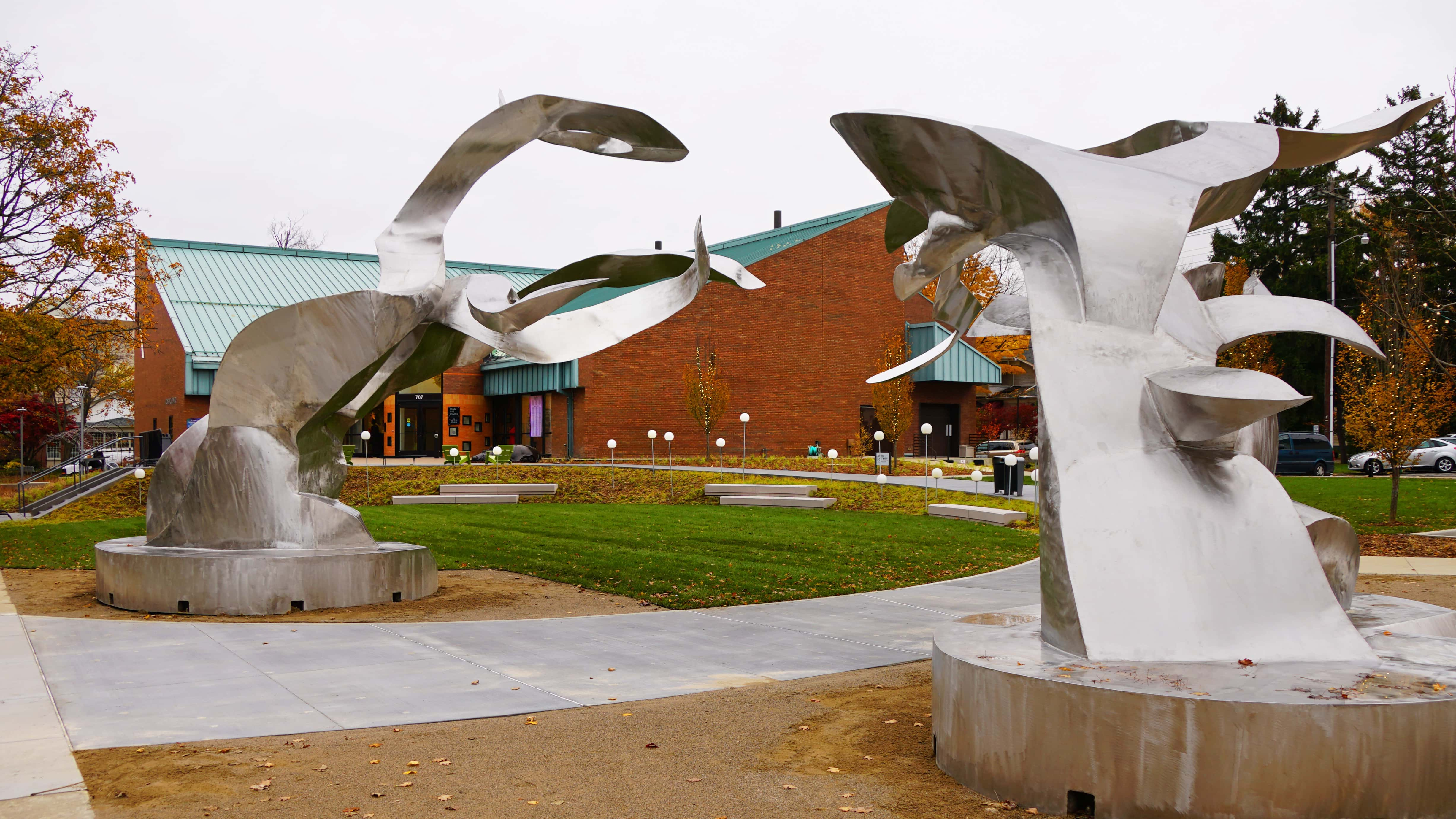 The Krasl Art Center in St. Joseph has announced its The Summer Art Market will be held this July through September. Krasl tells us more:
Enjoy sunshine, sculpture, and support small-town artists with Krasl Art Center (KAC) this summer! The Summer Art Market on the Green features 11 different regional artists in four free, outdoor community events. It is held in conjunction with the St. Joe Today Lake Bluff Artisan Fair on June 4, July 16, August 20, and September 3 from 10 am – 5 pm. Purchases made support the artists directly, and guests are encouraged to explore KAC's gallery exhibitions indoors and public sculpture placed throughout the community during their visit. These events are proudly sponsored by Sturgis Bank.
The Summer Art Market events take place on June 4, July 16, August 20, and September 3 from 10 am – 5 pm on KAC's outdoor campus. Tents will be displayed across KAC's Oval Lawn, Shaded Plaza, and Patio, selling handmade artworks ranging from $15 – $250. Guests are encouraged to explore even more artists, local farmers, and bakers at St. Joe Farmers Market and Artisan Fair in Lake Bluff Park during the event.
The artists all come from the Southwest Michigan and Northern Indiana and will be shared on KAC's Facebook, Instagram, and at //krasl.org/events/art-market/
KAC has indoor and outdoor exhibitions on view during the event. Explore Rethinking Monuments: American Sculpture in its Time, 1850-200 through August 28, and Family Dinner: The Deep Connection of American Lived Experience opening September 3 in The Gallery. On view in The Lab is The Art of Eggprize through July 25, with more exciting exhibitions to be announced.
KAC's main grounds display six installations in addition to Rising Crossing Tides, the monumental Richard Hunt sculpture that welcomes you to campus. Explore sculpture as part of KAC's New Biennial: 2022 Invitational on sculpture pads. Thomas Freier's Art Dome sculpture and outdoor studio installation will be on-view in KAC's East Garden, dedicated in memory of Lupe Hopp and sponsored by the Daniel F. Hopp family and Horizion Bank.
KAC is free & open to the public Wednesday and Thursday, 11 am – 8 pm, and Friday, Saturday, Sunday, Monday, and Tuesday 11 am – 5 pm