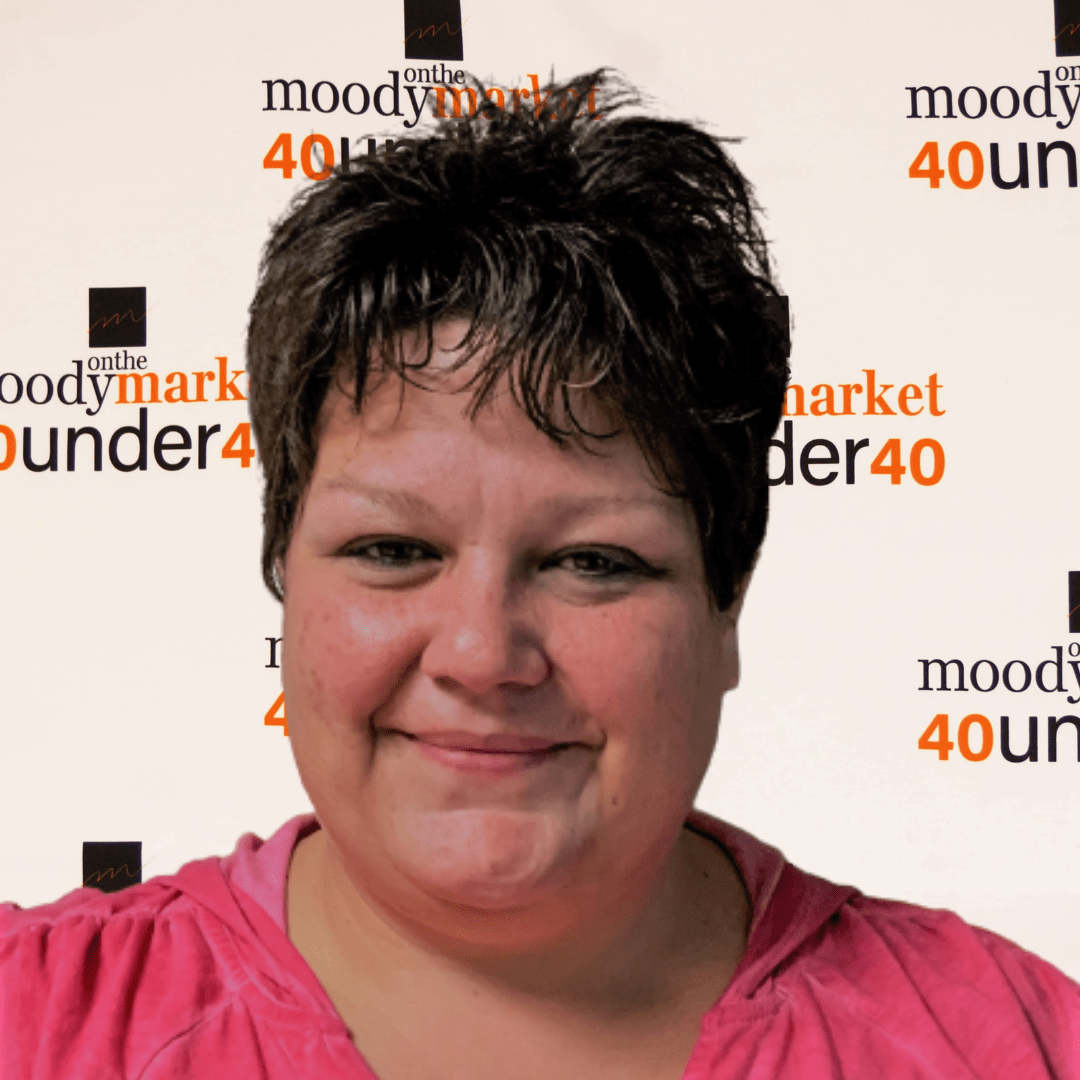 Name
Kristina Longcore
Company/Organization
Van Buren County Road Commission
What Does Your Company/Organization Do?
VBCRC is a local government organization tasked with maintaining roads under its' jurisdiction within Van Buren County. The focus of tasks varies depending on the season, but include snow plowing, pothole patching, tree trimming, gravel road maintenance, sealcoat/fog seal to name a few.
Age
39
Accomplishments
Professionally, I consider my greatest accomplishment to be the relationships I have fostered with the road crew at VBCRC. In my capacity as the Safety Coordinator, I never want to be viewed as a nuisance or a bother; however, I do want respect and open lines of communication with crews to allow me to properly address safety questions or concerns. I am honest and ensure to follow up on conversations with each staff member – this has proven invaluable in building the relationship I have with staff. On a more personal note, my children are my greatest accomplishment. I have three children – Charlotte (7 years), Elizabeth (5 years), and Jackson (4 years). These incredible little humans are the center of my world; seeing them grow and develop their unique personalities and guiding them in the best way I can is nothing short of amazing.
What else do you hope to accomplish by the age of 40?
I only have a few months before I turn 40; however, these months also line up with our busiest time at the Road Commission. I plan on being present on worksites, ensuring proper safety measures are in use, and maintaining communication with staff. Beyond these next few months, I will continue growing my industry knowledge and furthering my leadership skills. I truly enjoy learning about the ins and outs of road maintenance activities, equipment, and safety standards or improvements. I don't ever see an end to learning about these things and applying that to better VBCRC.
Education
I earned my associate degree in business administration from Cornerstone University; however, I feel the educational opportunities I have had at VBCRC truly serve to better my performance and understanding as a leader and team member, alike. Most recently, I graduated from the Michigan Public Service Institute. This 3-year program is administered by the American Public Works Association and focuses on improving excellence and leadership in public works. My time spent in this program has led to incredible growth for me as a leader – I credit this program for allowing me to "find my voice". Finding my voice doesn't mean being the loudest person in the room; for me, it means being confident in what I know and not being afraid to ask questions when I don't know so that I may learn and understand. I have my level one certificate from the MIOSHA Training Institute as well. This program focuses on individual MIOSHA standards and provides in-depth study and discussion of what these standards mean, why they are important, and how to ensure compliance.
What Town Do You Reside In?
Lawton
Where were you born?
Paw Paw
What was your first job?
In high school, I worked during the summer – at a local craft store, ice cream shop, and bailing straw. My first "real job" after high school was as the shipping clerk at Honee Bear Canning Company here in Lawton. I was responsible for the paperwork that accompanied each shipment leaving the facility. As an adult, I can see the value of my time there. I learned about being on time to work, focusing on the task at hand, and navigating in an office of numerous people and personalities. Perhaps the best part of my time there, though, was meeting the man who is now my husband of almost ten years.
Best advice you ever got?
"If a job is worth doing, it's worth doing well." I think this is engrained in me as a mom, as the Safety Coordinator & Assistant to Operations at VBCRC, and in any other area of life. I don't like doing things halfway. If my name is on a project, task, etc. then I want to complete it to the best of my abilities, leave no question unanswered.
Who inspires you most?
This one is easy – my mama. I could write a plethora of pages on how my mom inspires me. She is a strong, confident woman and has raised me to be the same. Of course, she's human and, therefore, has her flaws, but I would be completely lost without her in my life. At 65 years old and retired, she works harder than anyone I know. She is the caretaker for my children so that I can work, she is my best friend and confidant, and I know that she is always willing to listen or lend a hand. I've told her repeatedly that I can only hope to someday have the relationship with my children that she and I have. She is an amazing example of loving and caring for your children – regardless of their age or situation.
That one thing about you we'd be most surprised to learn.
I am a self-professed "crazy dog lady". At one point, my husband and I had 3 German Shepherds and a Shepherd/Chow mix in our small home in the Village of Lawton. When I see dogs out in public, I simply have to meet them and pet them. Numerous times, my husband has walked away from me shaking his head as I make a beeline to a dog I have spotted. Currently, we only have one German Shepherd, but I'm negotiating with my husband to get a puppy next spring.
What do you love to do in your downtime?
Working full-time and having three children doesn't allow for much down time. I adore my husband and our children. I am incredibly blessed and try to spend as much time with them, focusing on them, as possible. We enjoy family trips to the pool, movie nights at home snuggling on the couch with popcorn and talking about the best and worst parts of our day each night at the dinner table. Occasionally, my husband and I have a date night where we go out to dinner or do some shopping. Regardless of the activity, I adore spending time with my beautiful family.
What book are you reading now?
Reading? What's that? Just kidding… sort of. At this point in life, I don't take much time to read so one book takes quite a bit of time to complete. I typically have a download on Audible that I'll play in the car, and I have been working my way through Simon Sinek's books. His name was mentioned a few times at a conference and, after looking him up, I've found some great insight and practical applications. I have read The Infinite Game and am currently listening to Start with the Why.
What motivates you to give back to your community?
Being in public works is an incredible way to give back to the community. I love seeing how all of the puzzle pieces fit together (and being part of the puzzle) to provide roads that are safe for travel in Van Buren County. It feels good to be part of the team that clears snow from roads in the winter, sealcoats those same roads in the summer, and maintains the rights-of-way, too. The team of people at VBCRC are my second family and this group of people motivate me to perform at my best. It's a trickle-down effect of sorts, I perform at my best so that others can do the same and, in the end, the people of Van Buren County are served well. My kids see a yellow dump truck and ask if it's "one of mommy's work trucks" or they see new pavement and ask, "Did your work do that, mommy?" I'm proud to be part of this organization and share in the many achievements.
What Superpower would you most love to have? (for example, the ability to fly or to be invisible, or incredible strength, etc)
If only I had the ability to be in two places at once! On a personal and professional level, this would be utterly amazing. Just imagining the ability to be at a worksite with the road crew and at the Road Commission office OR somewhere fun with my kiddos. Now, THAT would be an amazing superpower!!
What would you like to leave behind as your legacy once you are gone?
Personally, the legacy I'd like to leave behind is three loving, caring, and respectful children who live their lives to the fullest. Children who are set up for success in the world, who have had a solid example of a loving and caring mom (much like I still have) and continue that example for their children. Professionally, I want to be remembered as an honest, hard-working teammate who showed up and contributed to VBCRC. Someone who wasn't afraid to ask questions, learn new things, and truly make a positive difference.
What does the  honor of being named to the 40 Under 40 most mean to you?
I am incredibly appreciative of the nomination for this recognition. I am not the loudest voice in the room and I don't necessarily stand out in a crowd, so it's a wonderful opportunity for the hard work and effort I have provided VBCRC to be recognized in such a public manner. I truly work with the most amazing group of people – THANK YOU!