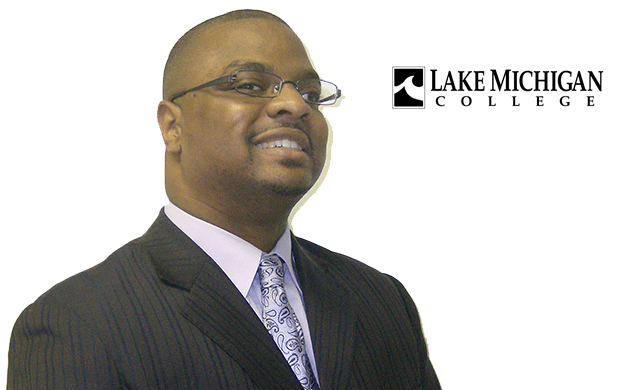 Lake Michigan College has hired a new dean of student affairs. Nygil B. Likely will be responsible for enhancing LMC's student experience, from new student onboarding to graduation. He will oversee student outreach and support services, student advising, financial aid, grant programs, athletics and registration.
Likely brings 23 years of higher education and non-profit experience to LMC. His former positions include director of college access at Calvin College, associate vice chancellor of enrollment management at City Colleges of Chicago, career development manager at Gerald R. Ford Job Corps Center, and program director at YMCA of Greater Grand Rapids.
Likely was selected among 86 candidates largely for his student-centered philosophy and excellent record of accomplishments increasing student satisfaction, retention and enrollment at other colleges.
His strategy is to keep students at the center of the work and be deliberate about involving them in decision making.
"I'm drawn to serving students and helping them realize their potential to achieve and excel at their chosen careers," said Likely.
He also emphasizes the value of strong teams. "You have to build a team of leaders around you who are empowered at all levels. We have to look for ways to be innovative in our approach and pivot well."
In the past 20 years Likely has observed some changes in what students need. Addressing these changes will require strong partnerships with other community organizations, he said.
"We can't do this work in a vacuum and it's going to require partnerships and collaboration," said Likely. "Students are presenting with more challenges. There is a high degree of anxiety found on campuses. We need to have the ability to collaborate well with internal and external partners to provide the best possible wrap-around services and care. We need to be proactive and anticipate challenges ahead for higher education, and pivot early enough in our approach to serve students sustainably and effectively."
Likely holds a Master of Arts in Education/Adult Education, a Master of Business Administration in Human Resource Management, and a Bachelor of Science. He is currently working on his Doctor of Education.
He currently resides in Grand Rapids, MI with his wife and four children and looks forward to becoming part of the southwest Michigan community.