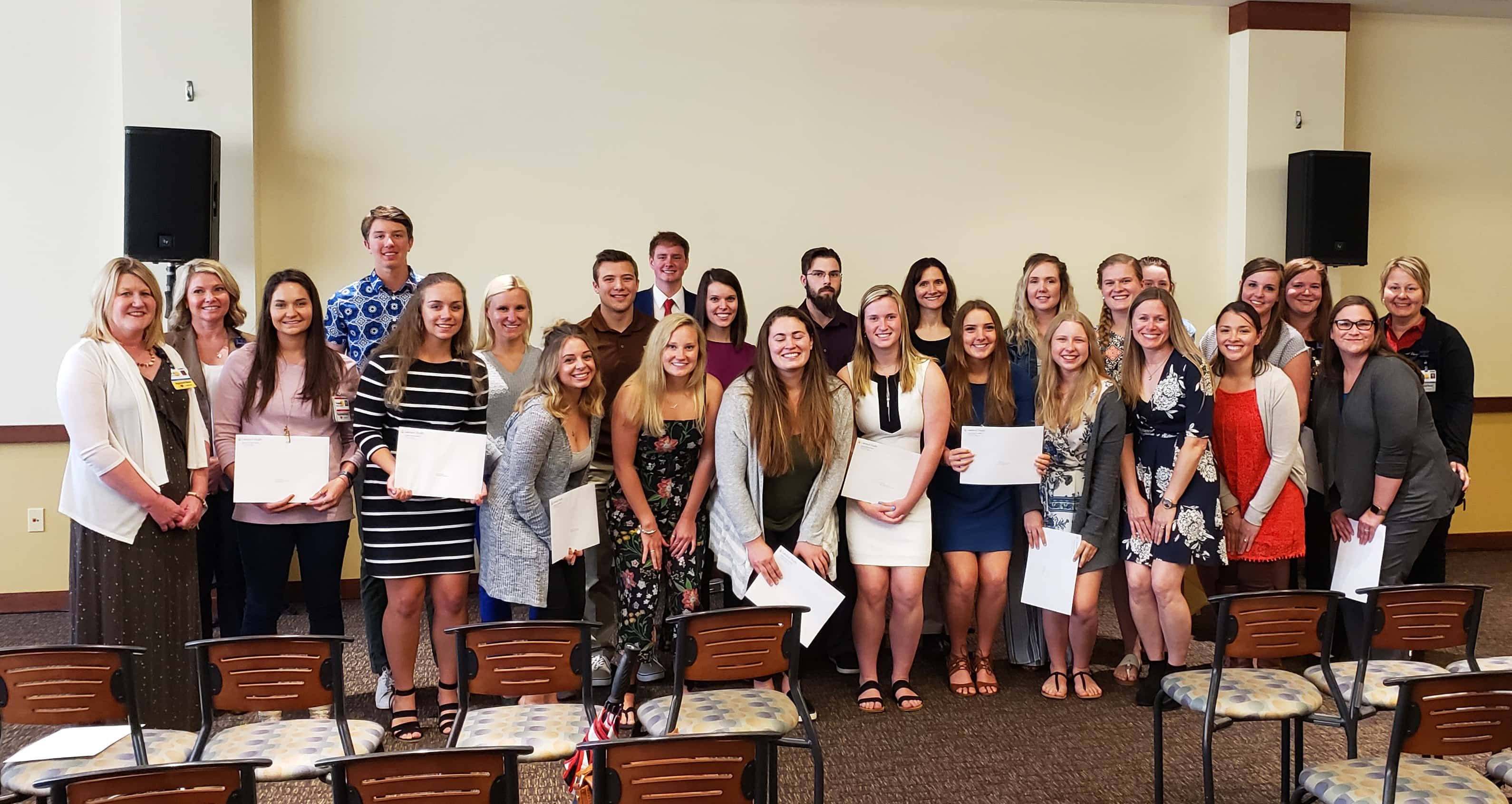 Lifelong education will continue for a number of people in Michigan's Great Southwest thanks to the generosity of donors who provided the basis for Lakeland Health Foundations myriad awards, scholarships and grants, uplifting the entire community in the process.
Through the Allied Health Careers Scholarship program, Lakeland Health Foundations has awarded a total of $39,500 in the form of 34 scholarships to Lakeland team members and area students pursuing a career in health care, while another $60,500 will be awarded in department grants to support continuing education opportunities for Lakeland team members.
Over the past 25 years, Lakeland Health Foundations have awarded more than $1.5 million in scholarships and grants to Lakeland team members, departments, and volunteers. This has been made possible largely through endowments from community members designed with the sole purpose of investing in healthcare education and training.
Brandi Smith is Vice President of Philanthropy and President of Lakeland Health Foundations. She says, "This event is one we look forward to each year because it's an opportunity to recognize many of our team members who are pursuing additional education and training which ultimately helps us take better care of our patients." Smith adds, "It's also a wonderful way to continue to honor the legacies of our donors who've created the endowments by which we provide these scholarships."
During the scholarship ceremony, Smith presented Brendon Beede, project manager, Information Technology and Barbara Schmidtman, PhD, manager, Radiation Oncology and Ambulatory Infusion, with the organization's Leo Soorus Leadership Award to honor their unique collaboration on a virtual reality application for the infusion services at Spectrum Health Lakeland. While patients receive chemotherapy and other infusion services, they can use virtual reality to take them outside the clinical setting while helping relieve some of the current stresses of their situation.
The Leo Soorus Leadership Award and grant, developed through Lakeland Health Foundations, honors Soorus' many contributions to southwest Michigan as a Lakeland executive and as a leader of multiple community and professional organizations.