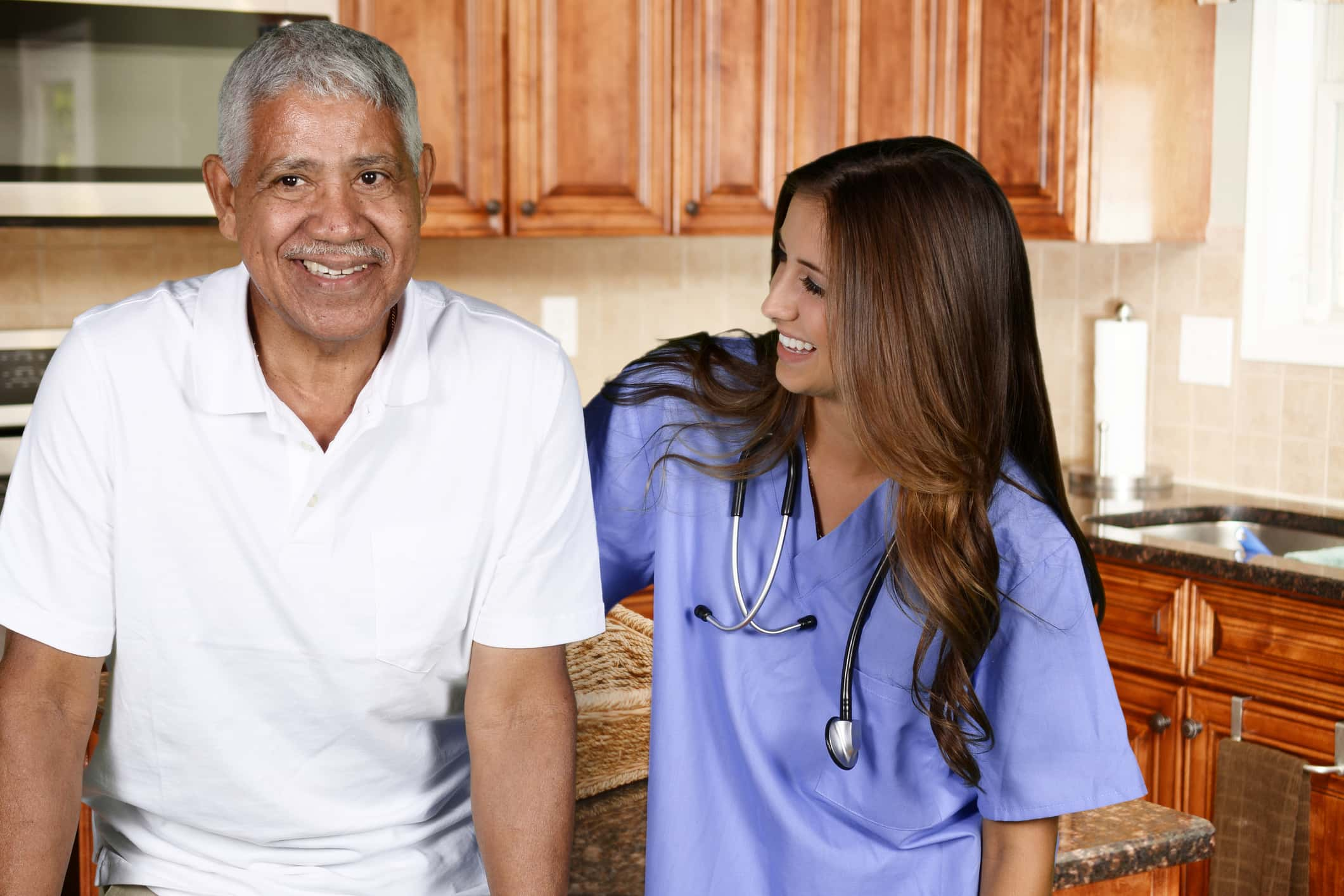 When pain and suffering keep you homebound, the last thing in the world you want to have to do is trundle off to a clinic, doctor's office or the hospital emergency room to seek relief and a little TLC. For years now, Lakeland Homecare has been bringing health care providers directly into the homes of patients who prefer to stay in the comfortable surroundings of home, wherever that may be. Now, the healthcare team is expanding services to South Haven, Allegan and their surrounding communities thanks to a new office in the region.
Lakeland Homecare has expanded services to South Haven, Allegan, and beyond with that new office located at 05055 Blue Star Highway. The public is invited to celebrate the opening of the new location during an Open House event on Thursday, October 17th at noon.
Lakeland Homecare offers a wide range of services for those who are recovering, disabled, or chronically ill and in need of medical, nursing, social, or therapeutic treatment as well as assistance with the necessary activities of daily living.
Skilled homecare nurses and home health aides work closely with physicians to ensure patients of all ages receive the care they need in home including bathing and hygiene, IV and catheter management, medication assistance, dressing changes, disease and treatment education, light meal preparation, and more.
Joe Effa is the Director at Lakeland at Home. He says, "By opening an office in South Haven, Lakeland Homecare can better meet the needs of the residents in this community who are suffering from an illness or disability and wish to remain in their home, close to family and friends, which we know is one of the best medicines," and adds, "The new office is also co-located with Caring Circle allowing us to offer a full continuum of care to those in need."
Lakeland Homecare provides high quality, innovative, cost effective services for patients and the physicians who entrust their patients' homecare needs to the team. Special services include:
Cancer care
Cardiovascular care
Diabetic program
Enterostomal therapy program
Infusion therapy
Maternal and child health
Orthopedic program
Pediatric program
Therapy and rehabilitation programs
The Lakeland at Home staff is comprised of outstanding, experienced professionals, who have consistently been rated among the best in the country in patient satisfaction scores. The staff includes:
Registered nurses
Occupational therapists
Licensed practical nurses
Occupational therapy assistants
Home health aides
Speech therapists
Physical therapists
Certified enterostomal nurses
Physical therapy assistants
Medical social workers
Skilled homecare experts
Lakeland Homecare is accredited with commendation by the Joint Commission on Accreditation of Healthcare Organizations (JCAHO), the nation's most respected and stringent reviewer of health care. For more information, call 269.637.3825 or visit online at the link below:
http://spectrumhealthlakeland.org/homecare
The photo accompanying this story on Moody on the Market is for illustration purposes only to reflect the concept of in home care and is not intended to portray an actual Lakeland Homecare practitioner.