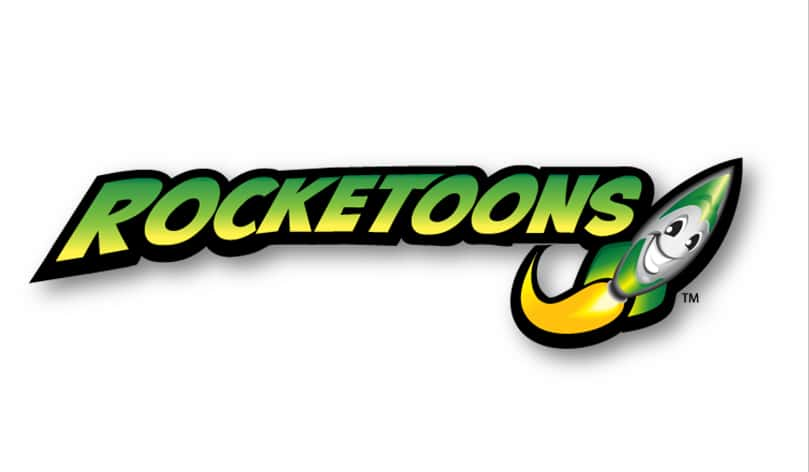 Berrien County native Tim Wheeler says, "If you want to know someone, have a conversation. If you want to know a child, make it a Cartoonversation!" He ought to know…he's creator of the award-winning online Rocketoons cartoon series, and he's bringing that series home to roost where it all began, in Michigan's Great Southwest.
Wheeler is a Lakeshore graduate and owner of Wheeler Creative Studios, home base for his work in advertising, radio programming, a syndicated humor column and his outstanding website, Rocketoons.com.
Tim's humor writing has appeared in two dozen magazines and newspaper across the nation, and his award-winning column, Obstructed View, was a permanent fixture for more than ten years in Women's Lifestyle Magazine. Now up and running in 22 counties across the Great Lakes state, Wheeler's award-winning online cartoon series, Rocketoons, has come to Berrien County.
In partnership with Lory's Place, Rocketoons are free for everyone to use — teachers, counselors, caregivers, parents and kids alike. The Rocketoon program is designed to identify kids in crisis and get them the help they need. That's why Tim says if you want to know a child, launch a Cartoonversation.
In collaboration with psychologists, educators and healthcare organizations, the top-flight online Rocketoon series starts the Cartoonversation to get kids talking about the challenges that impact their day and their health. Things like divorce, cyber-bullying, truancy, moving to a new school, resilience, and many other challenges.
Rocketoons offers free, unlimited access for everyone. It is already aligned with the Common Core State Standards for grades 1 through 12. Rocketoons at Lory's Place is action research based and already up and running in 22 other Michigan counties. In just one year the program won 20 national and international awards.
Since launching in January of 2017, Rocketoons has garnered more than 150,000 engaged impressions and more than 7-million total impressions to date. Rocketoons are cartoon-based conversation kits designed to give teachers maximum instructional flexibility with minimal interference from time-consuming preparation.
Michigan State Representative Terry Sabo says, "I support Rocketoons because it makes real world issues easier to understand for our young people." Simeon Frang, who serves as Director of Teaching & Learning at Orchard View Schools says, "It's like Scooby Doo with a message. More meaning and less Mystery Machine."
Terri Portice is Director of Teaching & Learning at Reeths Puffer Schools. Portice says, "We are very excited about using Rocketoons in our elementary classrooms. These short but powerful videos introduce important and timely topics to our students. The cartoon-based videos are engaging, relevant, and serve as a way to share real life problems with students that will prompt collaborative conversations around these topics that are pertinent in today's world."
Tim has been in St. Joseph this week meeting with Stephanie Kohler of Lory's Place, Mark Whitwam, President of the Lakeshore School Board, and Whirlpool's Angie Seger among others.
Mr. Wheeler has written and produced well over 1,000 radio commercials and radio shows, for which he has won more than 200 national and international awards. He holds degrees from Western Michigan University, Northwestern University and Villanova.
Now he makes cartoons. And…that's all he's ever really wanted to do.
Here's a link to learn more: http://rocketoons.com