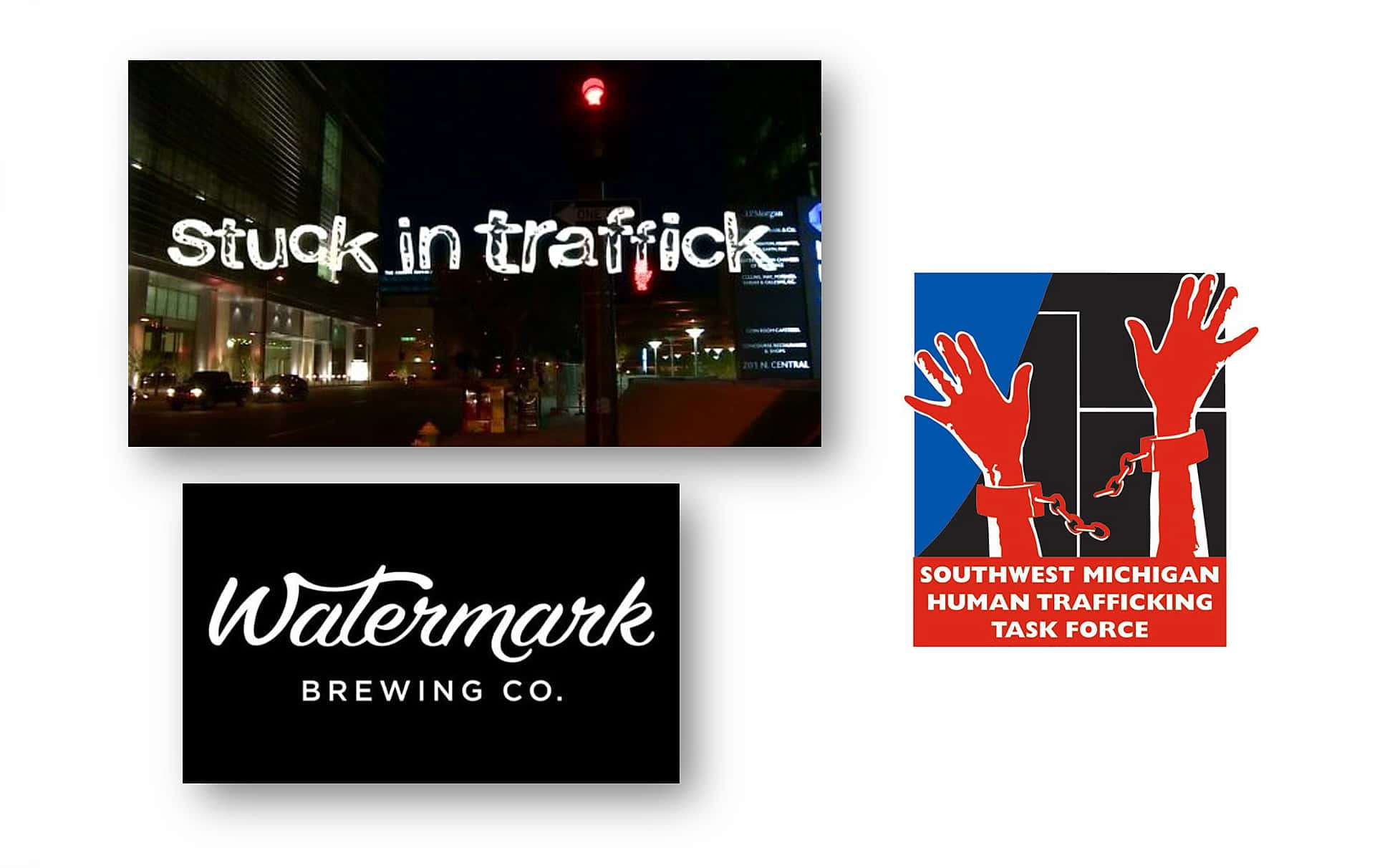 Strike up a conversation with your friends around Michigan's Great Southwest and pose the question to one another, "What do you think is the fastest growing industry in the world?" If you happen to be enjoying a craft brew will conducting the conversation, it would not be at all unlikely that you might guess it is the craft brewing industry — but, you would be wrong.
Sadly, the fastest growing industry in the world is sex trafficking, and if you think it isn't happening right here in your own backyard, you would be very wrong.
Cathy Knauf is the tireless founder of the Southwest Michigan Human Trafficking Task Force and she has rallied a handful of Lakeshore High School alums for a special awareness event tomorrow night, Thursday, November 15th at 6:30pm to correct the idea that it is not a problem in our area.
Knauf tells me that she is teaming up with Brook Thomas, a member of the Task Force, to welcome home Brook's sister Jenna Lee Thomas-Wright to present her award winning documentary "Stuck in Traffick," a short film on the sex trafficking trade in America, which will likely spark considerably conversation and lots of questions.
The film will be showcased by another Lakeshore alum, Watermark Brewing Company's co-founder and co-owner Chris Mason. The movie will be screened at Watermark Brewing at 5781 St. Joseph Avenue in downtown Stevensville in a free event.
Jenna was Miss Stevensville in 2006 and also a former television producer and meteorologist who has gone into the financial payroll services business with her husband in Charleston, South Carolina. She created the "Stuck in Traffick" documentary film while in college in Arizona. The film debuted in May of 2010 and went on to win three major awards in the ensuing three years after its release.
The storyline of the 30-minute film says: "Slavery in the form of sex trafficking is among us in a hidden and quiet fashion. It's in our neighborhoods and in our malls. It's in our suburbs, it's leaking into our schools, and it's all over the Internet. Education and awareness are the best tools we have at stopping this heinous crime. 'Stuck in Traffick' is a documentary that brings light to the underground world of sex trafficking and what can be done to help these victims."
Tomorrow night's event is free of charge and everyone is encouraged to join these illustrious Lakeshore grads at Watermark Brewing at 6:30 for the screening.