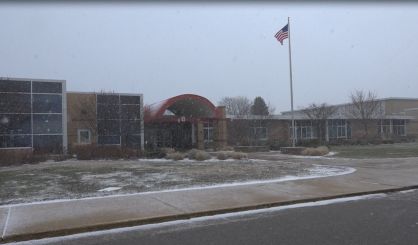 Lakeshore Public Schools will ask voters to approve a nearly $20 million bond in May's elections. A survey to gauge public support and needs was conducted last year, and at a Monday meeting of the board of education, Lakeshore Superintendent Greg Eding said the Michigan Department of Treasury has given the district the green light to seek the bond. Board President Jason Beckrow addressed Eding.
"I appreciate the various committees who have worked through this," Beckrow said. "Mr. Eding, I appreciate what you've done in communicating with the public."
Eding replied, "We're just getting started."
The board then voted to move forward with the proposal. The district will seek $19.9 million to improve buildings and the bus garage. Also Monday, the board elected Rachel Wade as the new board president. Beckrow then handed the meeting off to her. He stepped down from the post after three years and will now be the board vice president.