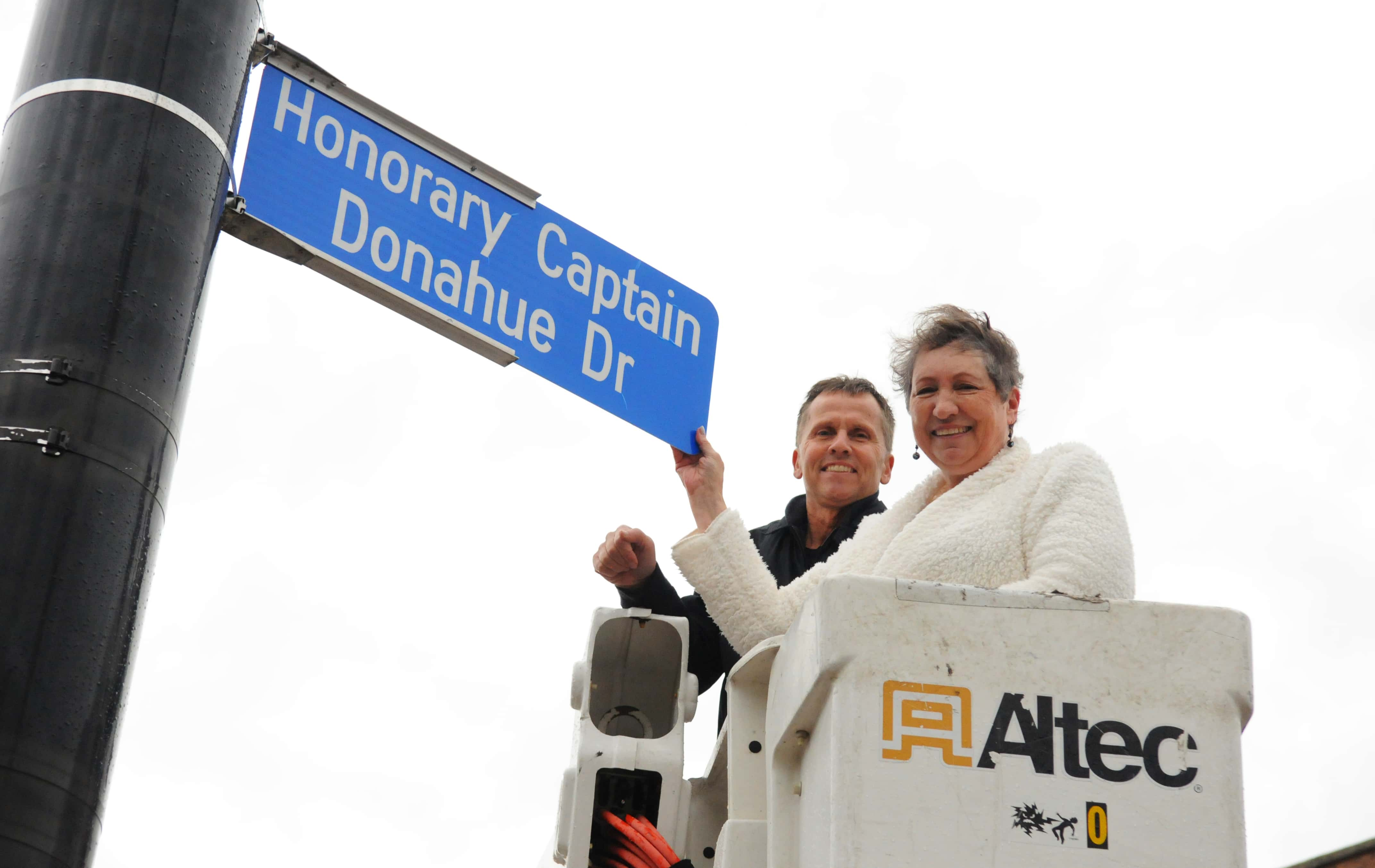 The tale of the legendary South Haven Lighthouse Keeper will live on for years thanks to new recognition put into place last Friday.
The city's celebration this year of its Sesquicentennial has led to an honorary street name in the lakefront community honoring the legendary Lighthouse Keeper Captain James Donahue.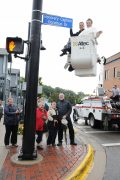 The street along the Black River that leads to South Haven's notable Lake Michigan lighthouse has the new name. Last Friday, September 27th, the street was officially renamed in honor of Captain Donahue.
The new street sign, "Honorary Captain Donahue Drive," is at the top of the Kalamazoo Street entry to the street where the lighthouse can be seen in the background. The initiative to rename the street was spearheaded during the Sesquicentennial observation for the City of South Haven by Pam Chappell, a local folk singer whose compositions include a song in honor of Captain Donahue.
Chappell was joined in unveiling the street sign by Mayor Scott Smith. Descendants of Capt. Donahue attended the unveiling, including his great grandson David Wells of Kalamazoo. Donahue, a Civil Water veteran, served as lighthouse keeper for 35 years beginning in 1874. The city's records on such things as maps will continue to include the official name of Water Street.
The photos of the ceremony accompanying this story on Moody on the Market are courtesy of Tom Renner for the South Haven Sesquicentennial committee.