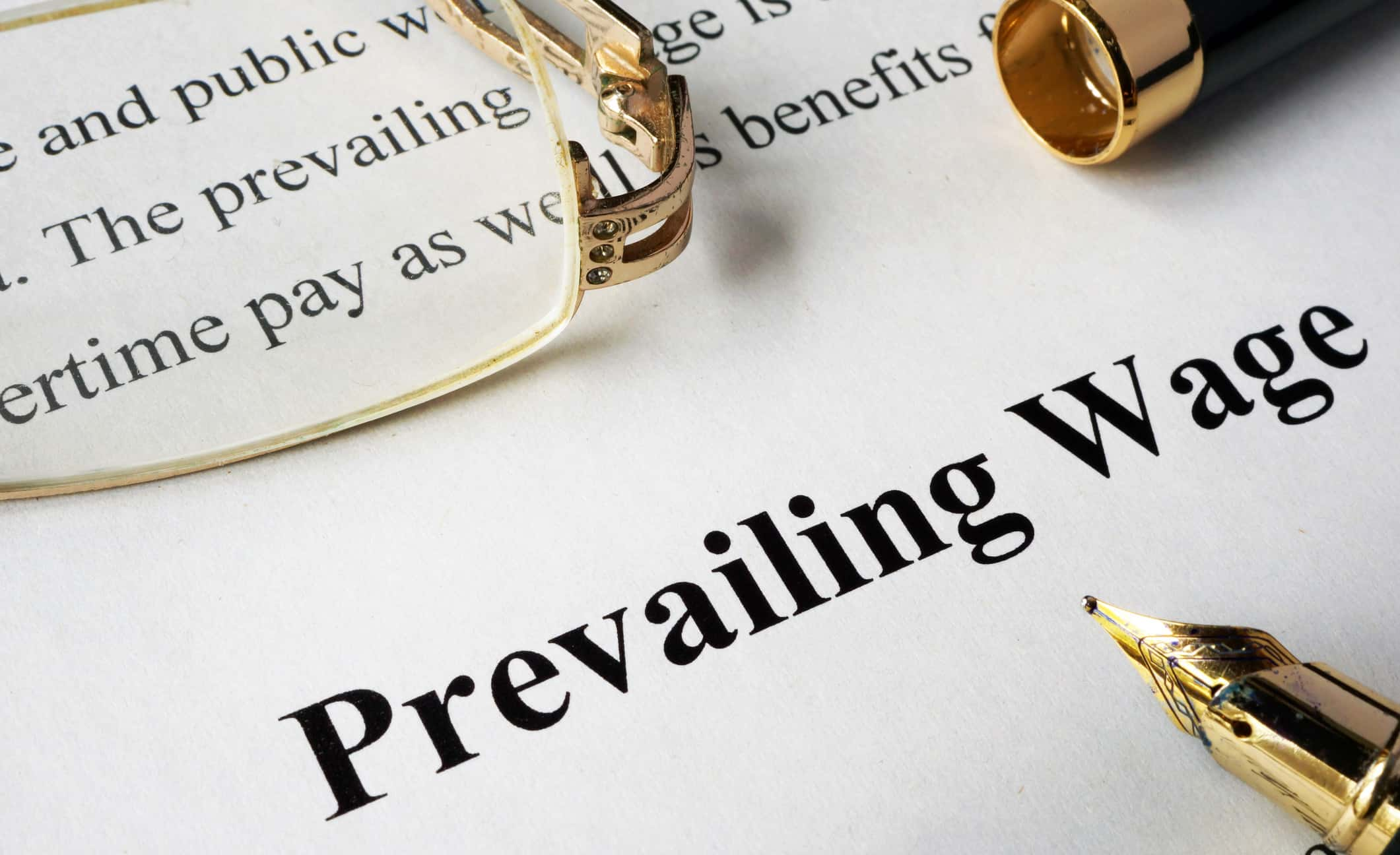 Several organizations are praising today's legislative action which repeals Michigan's Prevailing Wage Law which they argue was "outdated and wasteful." Leading the way are the National Federation of Independent Business and the Michigan Freedom Fund.
At the same time, there are those condemning the move including the Michigan Democratic Party and U.S. Senator Gary Peters.
Lawmakers today voted to approve Initiated Legislation IL2, which would repeal the law. That citizen-initiated law was submitted to both the Senate and the State House on June 1st, after being certified by the State Board of Canvassers for having the required number of signatures.
The 252,523 signatures were collected by Protecting Michigan Taxpayers, the group that initiated the petition drive for a 2018 ballot proposal.
Under Michigan's Constitution, when enough signatures are certified, the proposal is introduced into the state legislature as a proposed law. The state Senate and House had 40 days to act on the proposal. Today's action makes the proposal actual law, so it will not be necessary for it to proceed to a statewide vote in November.
The NFIB's State Director for Michigan, Charlie Owens says, "Michigan's antiquated prevailing wage law results in overcharging taxpayers on publicly funded construction projects by requiring that union-scale wages be paid regardless of whether a contractor has non-union employees." He adds, "Estimates of the additional cost to taxpayers ranges from 10 to 15-percent on a project".
Owens said that repealing the 1965 law is an important step in assuring fair and open competition on publicly funded construction projects. Owens notes, "The state's current prevailing wage law arbitrarily sets wages much higher than local construction wages determined by fair competition in the free market." Additionally he contends, "This law also discourages small business contractors from bidding on public projects because of union intimidation, which also drives up project costs."
Owens says, "The lawmakers that voted yes on this citizen-initiated law have shown leadership and courage. This is a protectionist labor union sacred cow that is cheating taxpayers out of hundreds of millions of dollars every year."
Meanwhile, Michigan Freedom Fund Executive Director Tony Daunt also congratulated the Michigan voters for their successful work "to repeal the state's costly prevailing wage regulations."
Daunt says with the repeal, the House and Senate have struck a major blow for state taxpayers and the state economy.
Says Daunt, "Michigan voters spoke loudly and they spoke clearly about the need to protect their tax dollars and end the kind of red tape that drives up costs for Michigan schools." He adds, "Today's landmark legislative action is a victory for taxpayers, and we are grateful to the members of the state legislature who responded bravely to the voice of voters."
Michigan Freedom Fund is a nonprofit organization run by Michiganders for Michiganders, "working to advance, promote, and protect Michigan workers' Constitutional rights." For more information on the Freedom Fund, you can visit www.MichiganFreedomFund.com.
On the opposite side the fence, here is the Michigan Democratic Party's statement issued following the vote. The message is from Party Chair Brandon Dillon, regarding Michigan Republicans' vote today in the state legislature to repeal Michigan's prevailing wage law:
"Prevailing wage has always been about ensuring the skilled workers in our state are paid fairly for the work they do. It is not about making millionaires and billionaires out of Michigan workers. Michigan Republicans, on the other hand, are all about making sure their millionaire and billionaire donors thrive at the expense of Michigan's working and middle-class families, and they once again confirmed that today with their vote to repeal prevailing wage. Whether it's cutting wages, gutting health care, or putting the priorities of people like Betsy DeVos over honest, hard-working Michiganders, Michigan Republicans proved again today where they stand, and it's not, nor has it ever been, with the people of our state who work for a living and simply expect an honest paycheck in return for the hard work they do."
This is what Senator Gary Peters had to say:
"Today's move to repeal Michigan's prevailing wage law will not only hurt hardworking Michiganders who deserve decent pay for a job well done, it also threatens our public safety. Repealing a law that ensures high quality work earns better wages will only give an advantage to untrained and out-of-state workers who are less likely to get construction jobs done safely, on time or on budget. At a time when we are facing a skilled trades shortage, cutting pay for these workers will only make this crisis worse. In Washington, I'm working to protect the Davis-Bacon Act and ensure that any construction projects funded with federal dollars pay the local prevailing wage. Michigan Republicans should be focused on policies that grow our economy and create good-paying jobs instead of partisan efforts that undercut hardworking Michigan families."