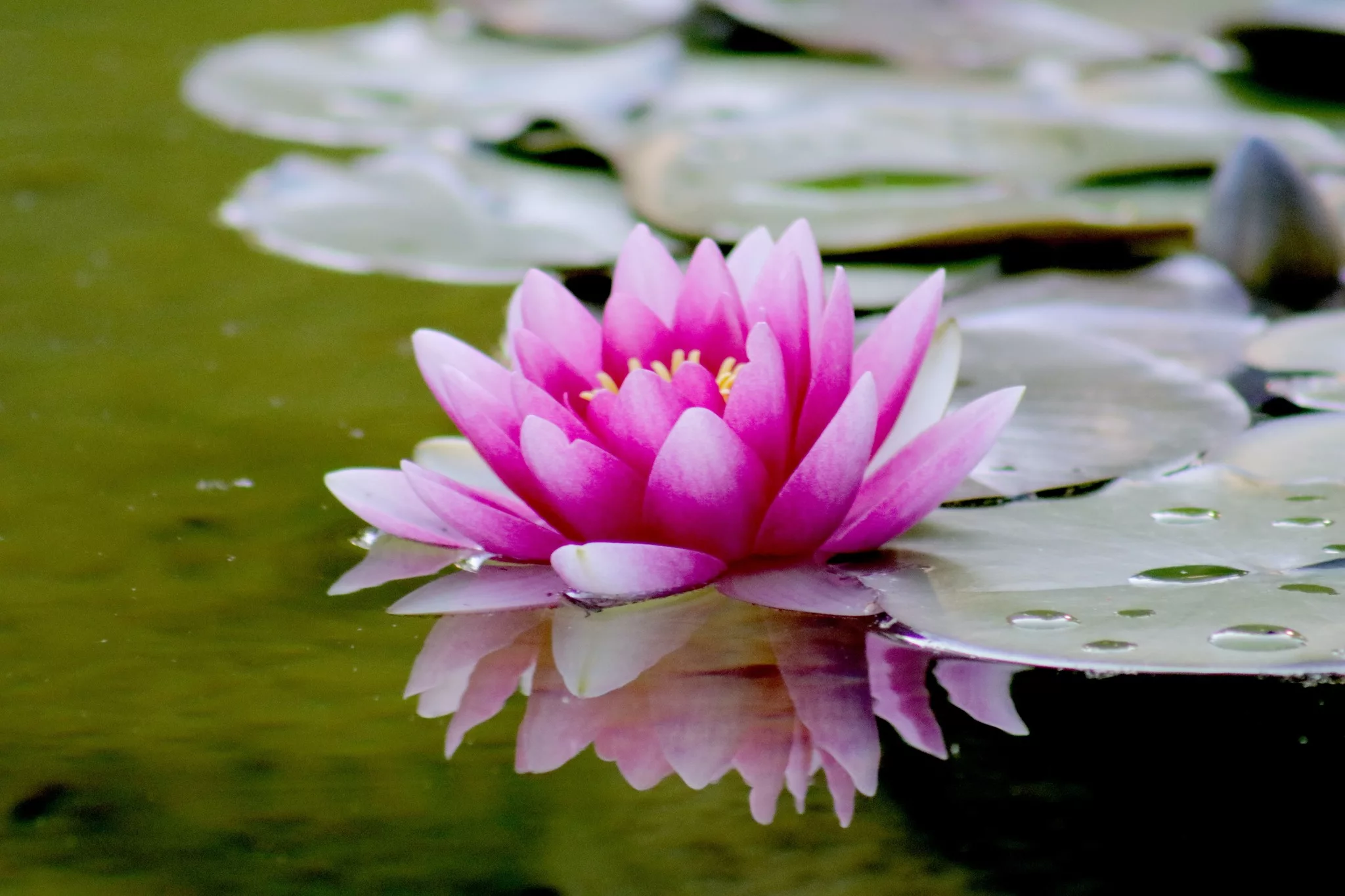 ---

---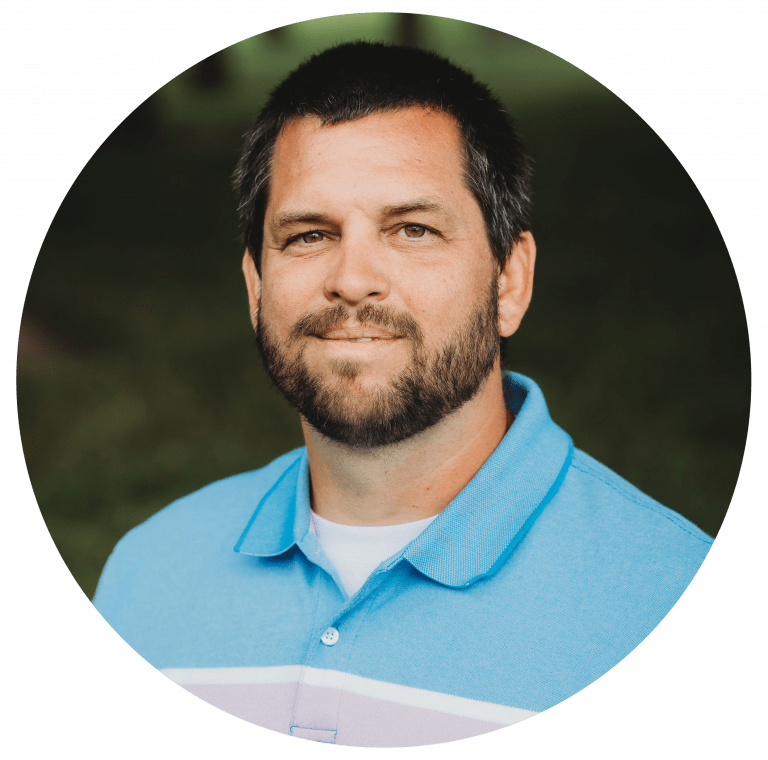 When David Hamlin looks at your backyard, his imagination immediately shifts into high gear.  He sees waterfalls, ponds, fountains—in tune with the environment and naturally filtered with no reliance on chemicals to keep the water crystal clear.  He sees an oasis where your family can escape from the humdrum of everyday existence into peace and solitude, enjoying the sights, sounds and feelings that a custom designed water feature brings to your life.
David Hamlin is the owner and chief designer at Serene Water Gardens in St. Joseph.
It's his dream to bring the special feelings that are created by a custom water feature to many more homeowners in Southwest Michigan.  That dream began when David was in the landscaping business here in Michigan and in Florida.  He says, "I fell in love with water features.  They captured my imagination.  The more I was involved with them, the more they came to life for me.  And I wanted to share that with others!"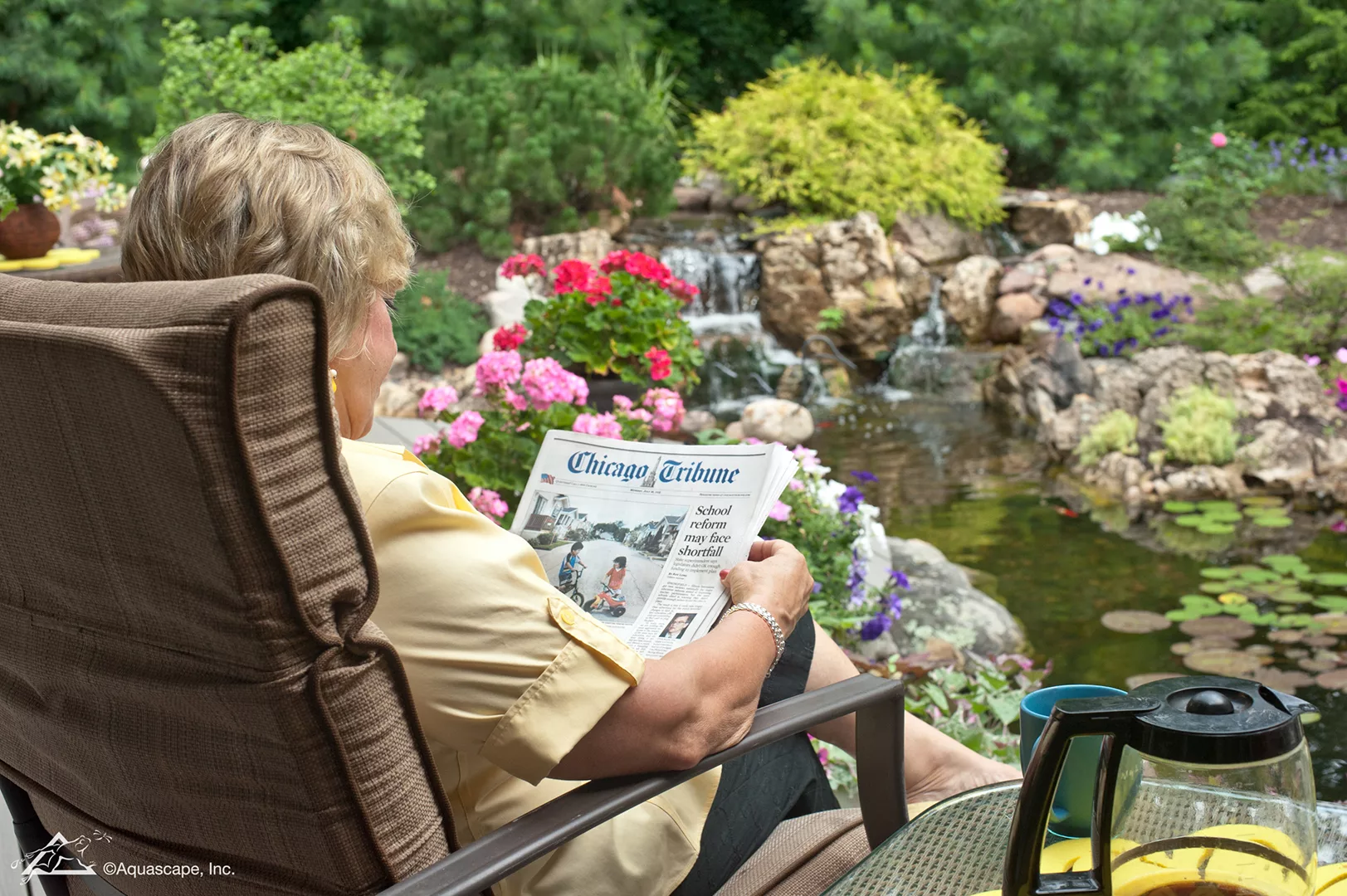 David Hamlin created Serene Water Gardens in 2020, at the height of the pandemic.  But he was determined to share his passion for water features, and there was no stopping him.  Since then, Serene Water Gardens has become a leader in its market segment in the region and a Master Certified Aquascape Contractor that specializes in the design, construction and maintenance of ecosystem ponds, waterfalls, and fountains.  Aquascape is the acknowledged leader in supplies and equipment for the backyard water feature industry and also the innovator of the ecosystem, low maintenance pond approach.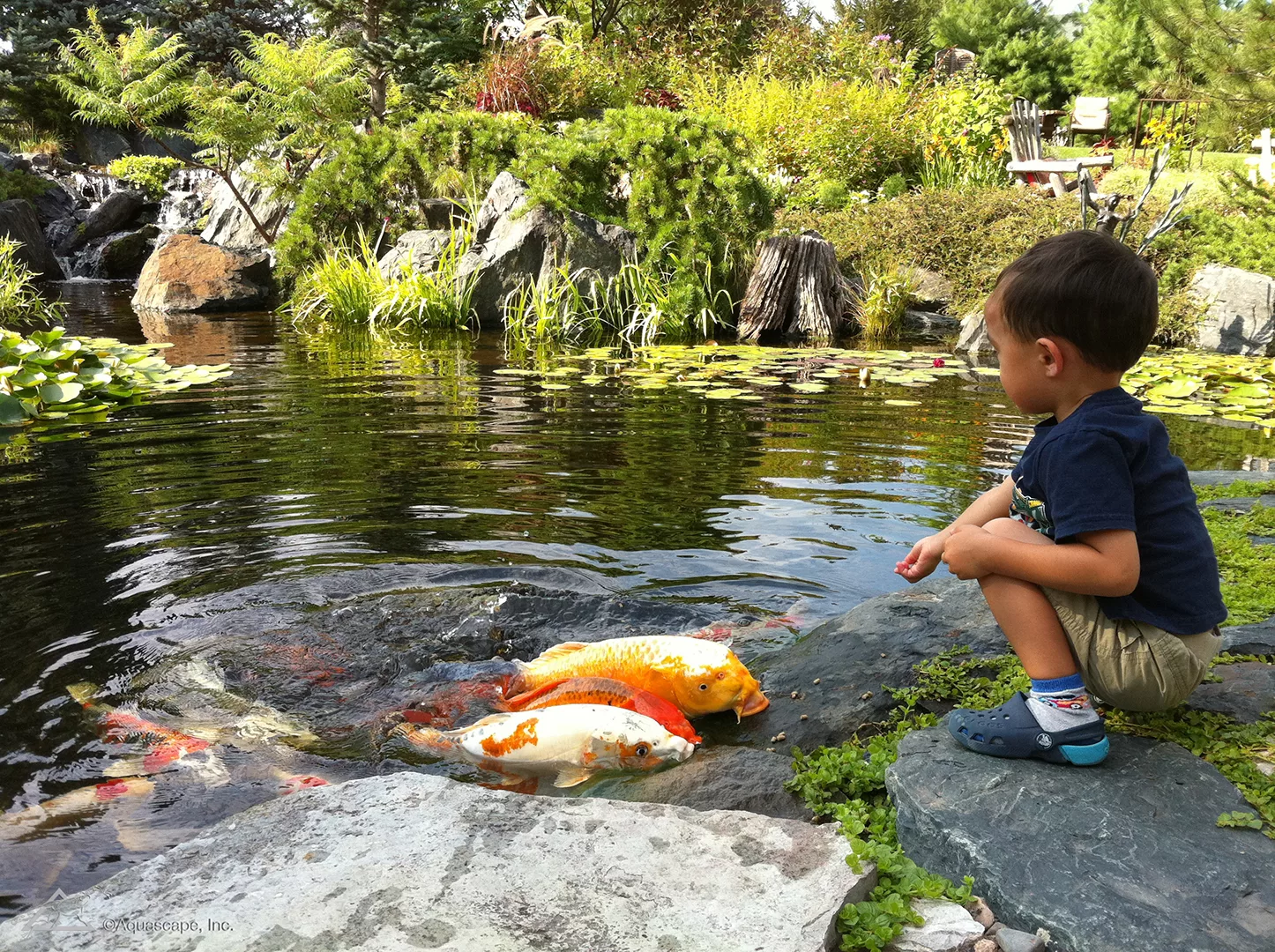 David explains that water features can be created in all shapes and sizes.  However, they usually are either ponds, fountains, or waterfalls.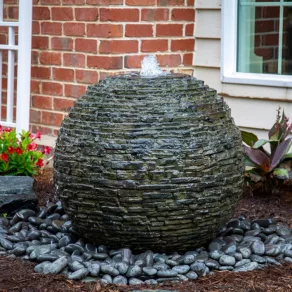 Fountains can be as simple as a 'bubbling boulder' that introduces the soothing sound of flowing water to your backyard.
Waterfalls do much the same but are often more visually interesting and may be 'disappearing' or pondless, or they may flow into a pond that might suggest serenity and calm.
Ponds offer designer David a wide range of opportunities to create something unique, constrained only by space, budget, and imagination.  David reminds us, however, that large backyards are not a requirement for a water feature.  He welcomes the opportunity to create something special in the space you have available.
Ponds from Serene Water Gardens range from those that are part of a waterfall to year-round Koi Ponds to Dipping Ponds to larger Recreational Swim Ponds (sometimes called Natural Swimming Pools).  A key element of all the ponds is that they are 'naturally filtered'.  They do not use chemicals.  A combination of circulation, oxygenation, plants and 'beneficial bacteria' work together to naturally filter the water.  "We are not dependent on chemicals," David says, "Even the fish in a koi pond help filter the water."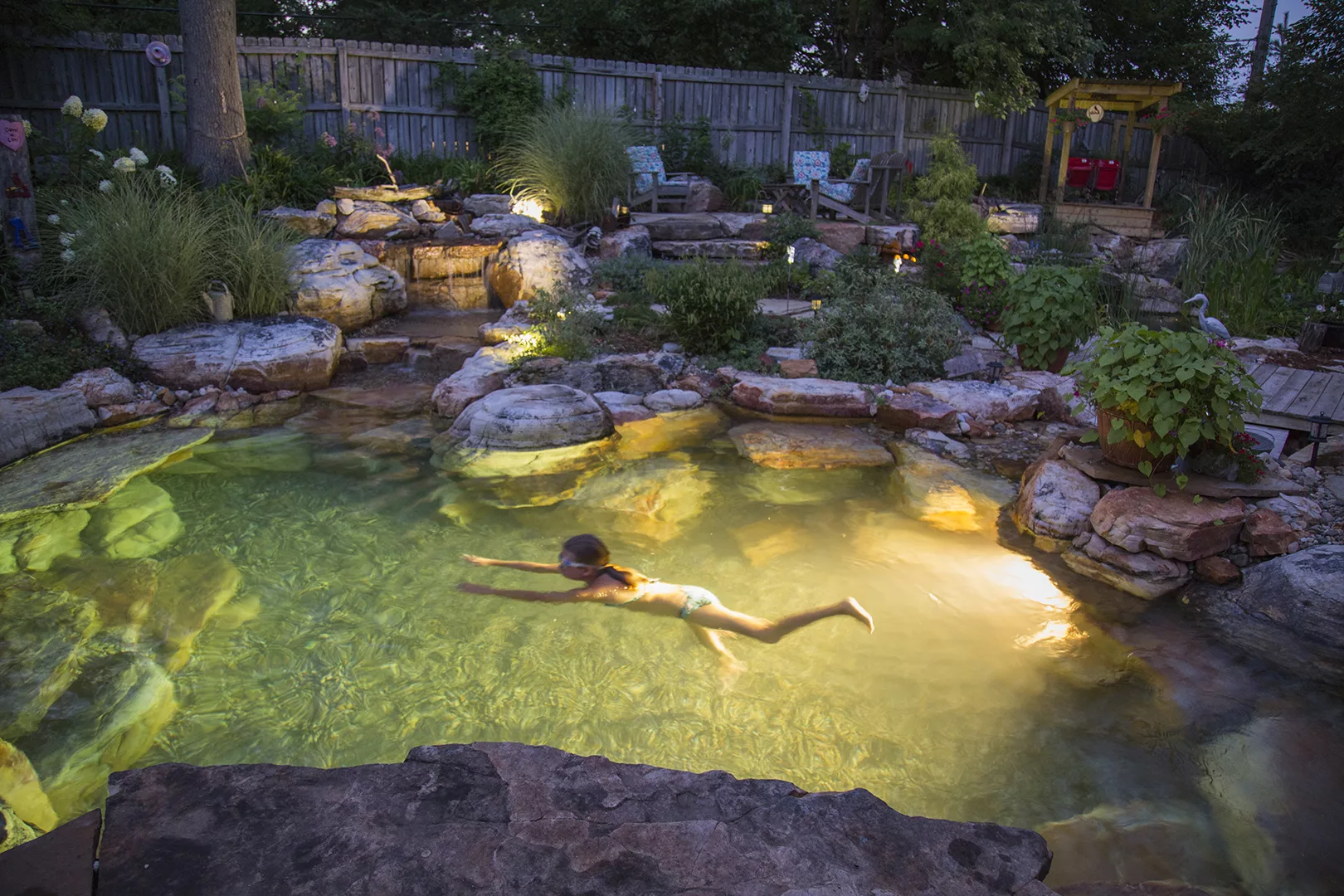 David says that naturally clean water is one of the things people like most about water features from Serene Water Gardens, especially their ponds.  "The feeling of the water, it's pure and natural, no hint of chemicals like in many pools." David says several factors stand out with Swimming Ponds.  They are a natural eco-system.  They contribute to the environment, not detract from it.  They're an attractive visual element year-round, even in Winter.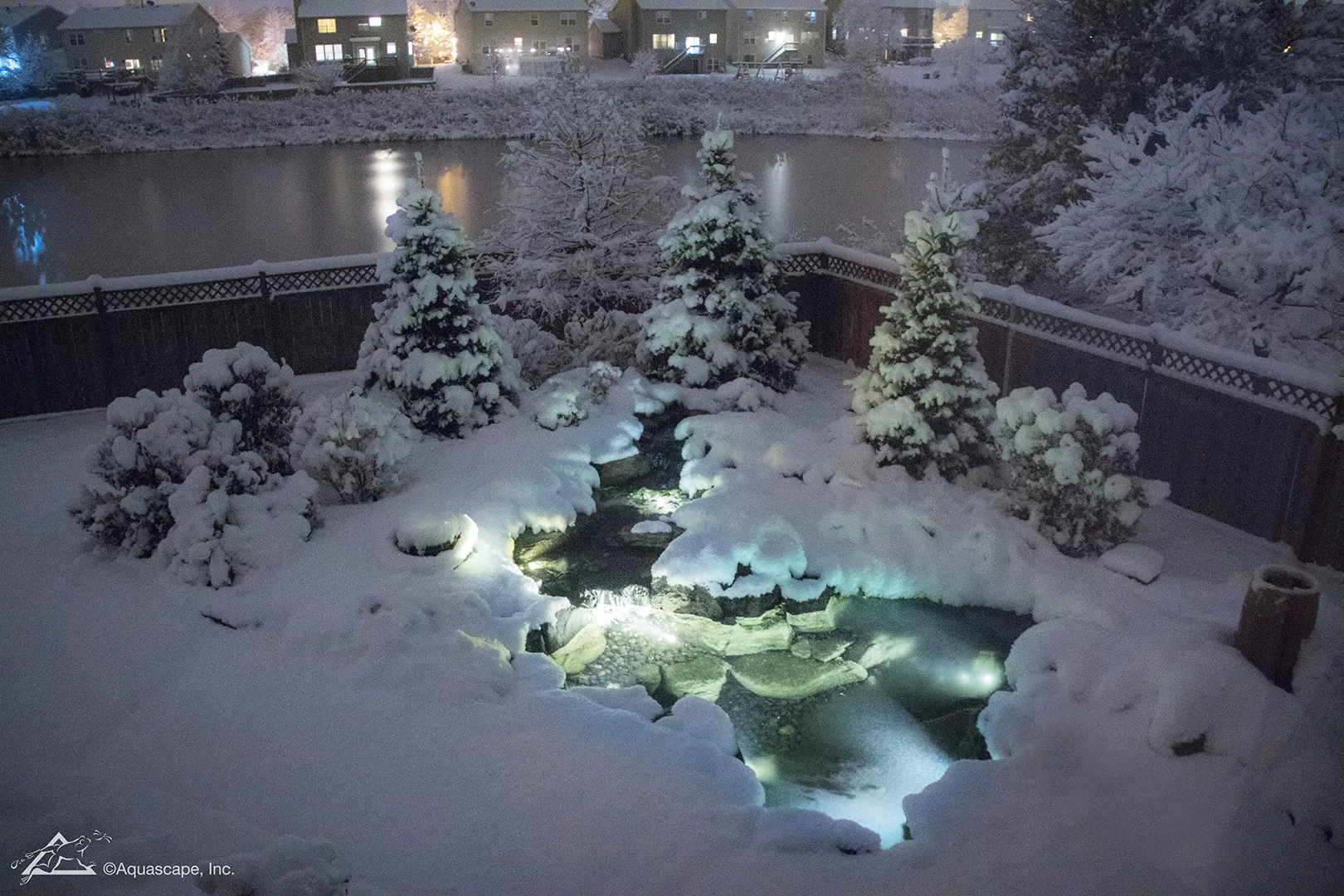 Another benefit many water feature owners say they love is 'the sound.'  The sound of the water as it naturally flows and creates that feeling of serenity—for which David named his business.  He says there's nothing like it:  coming home from a busy day and relaxing in your backyard—amid your waterfall, fountain, or pond—perhaps with your beverage of choice. The soothing sound of the water reflects on the soul.  It's what people work hard for, and there's no better way to enjoy the fruits of your labor!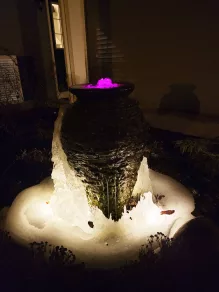 The folks at Serene Water Gardens have even figured out how to enjoy that feeling in the Winter months or later in the evening.  Special colored lighting is an option that can be designed into your water feature, enhancing its beauty, and extending the time that it can be enjoyed.  David recalls a pond he designed with lighting that highlights ice formations in several spots during the Winter months.
With a smile, he points out, "You don't have to put a blue tarp over your pond for six months of the year… you can just keep enjoying it."
In discussing custom designed water features and his enthusiasm for them, David frequently returns to a theme:   They are natural.  They are part of an Eco-System in which the water naturally is purified and recycled, allowing you to enjoy it as it works its magic over and over.  There is little or no maintenance required.  You just enjoy it!
You imagine it.  David creates it.  And the enjoyment begins from there!
To explore the possibilities for your custom designed water feature, reach out to David Hamlin and his team at Serene Water Gardens at 269-281-7926 or email dave@serenewatergardens.com. Learn more at SereneWaterGardens.com
---

---