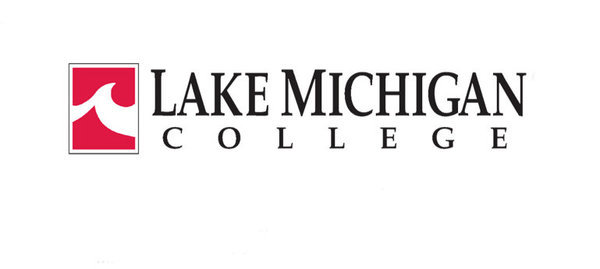 ---

---
It's not unusual at all this time of year to hear the phrase, "Welcome to The Lake!" Summer on the water is an exciting time. The great team at Lake Michigan College has, for several years now, extended the greeting of "Welcome to the Lake" to embrace those who have undertaken higher education on their campuses, as they work to keep the "community" in community college.
Thanks to several major programs, Lake Michigan College has warmed up that welcome significantly, making it possible for them to potentially offer both you and the community-at-large a true chance to grow together.
The Lake Michigan Promise is a valuable new tool that stands to not only provide a free college education for you, but the opportunity to immediately press your learning into action with a new job at any of a broad array of local businesses looking for skilled talent.

The dictionary defines "promise" as: "A declaration or assurance that one will do a particular thing, or that a particular thing will happen." For the Lake Michigan Promise, it's both. For those who qualify, tuition will cost you nothing. For those who complete their education, jobs are ready and waiting.
Never has there been a more opportune time to plan your future, re-tool your skillsets, and either plot your career or re-engage with a new one, side-by-side with LMC's commitment to help fill the gap for local employers in search of workers to keep the wheels of commerce turning.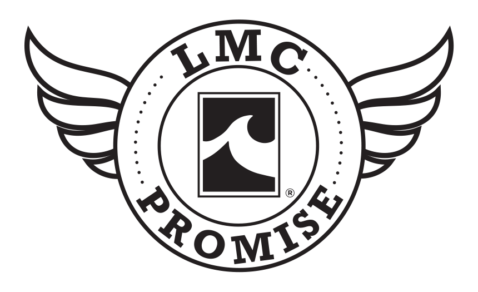 LMC President Dr. Trevor Kubatzke and his board and colleagues made that commitment, saying, "As a community, we need to take bold, new steps to meet the current employee shortage and to ensure a future workforce that is prepared to step into leadership positions across the district," and declared, "The LMC Promise is that bold step. We created this program to address the needs of both local employers and the underemployed. We promise to connect all eligible students with free tuition and the opportunity to earn their associate degree with minimal loans to pay back and no strings attached."
If you recently graduated from high school, and your family makes less than $75,000 per year, you may be eligible for FREE TUITION at Lake Michigan College. If you qualify to receive grants or scholarship money, the LMC Promise is a program that pays your remaining tuition costs.
Thanks to the dedicated team at LMC, you never have to walk the process alone, either, as they bring enrollment specialists, counselors and financial-aid people to accompany the journey.
With the LMC Promise, tuition (up to 80 credit hours or 6 years) will be FREE for new and returning students who meet the following criteria:
You submit an LMC admissions application
You are age 24 or younger
Must be a U.S. citizen, eligible non-citizen, or documented DACA recipient
You live in LMC's district
You've earned your high school diploma from an in-district high school, are an in-district home school graduate, or an in-district resident with a GED/high school equivalency –
You have a valid Free Application for Federal Student Aid (FAFSA) on file at LMC
You do not have an associate or bachelor's degree
Your family's Adjusted Gross Income (AGI) is $75,000 or less
You enroll at least half-time (6 credits) during fall and spring semesters (no minimum for summer)
If you have previously attended LMC, you must:
Meet all the above requirements AND
Meet Satisfactory Academic Progress (SAP) requirements (including a GPA or 2.0 or higher)
Current students do not need to resubmit an admissions application
For those who are 25 or older, there is another free tuition option under the Michigan Reconnect Program.
LMC recognizes that it's never too late to learn. So, whether you're starting college for the first time, returning to finish your degree, or shifting careers for new opportunities, now is the perfect time to reach your education and career goals with the Michigan Reconnect scholarship.
Michigan Reconnect covers community college tuition and fees* for adults who want to earn an associate degree or skills certificate.
To be eligible, you must:
Be at least 25 years old when you apply
Have lived in Michigan for a year or more
Have a high school diploma or equivalent
Have not yet completed an associate or bachelor's degree
Be eligible to complete a FAFSA
*Reconnect will ensure that following items will be free to you:
In-district tuition – Free
Mandatory fees (fees charged to all students per semester or per hour) – Free
Contact hours (extra charges for certain courses and programs) – Free
If — by the way — you are an out-of-district student, Reconnect will pay the in-district portion of your tuition, however you will have to pay the additional amount charged to out-of-district students. Staff members can help you estimate costs that are not covered by Reconnect to avoid any surprises when you receive your first bill.
Through the LMC Promise, the school's leaders aim to meet the needs of local employers and underemployed workers by providing a pathway for education and training to meet the current employee shortage and ensure a future skilled and reliable workforce for local businesses and industries including healthcare, manufacturing and more.
Additionally, through monies raised through the LMC Foundation, the LMC Promise bridges the community college funding gap between high school and those eligible for the Michigan Reconnect program.
At LMC's recent spring commencement ceremonies, Spectrum Health Lakeland's Dr. Loren Hamel delivered a powerful message to students encouraging them to use their talents locally and stay here to continue to develop the community which is a beautiful place to live, work and play for a lifetime of enjoyment. Especially at a time when there are so many open jobs in the local workforce ready to be filled.
As retired Chairman and CEO of Whirlpool Corporation, Jeff Fettig suggests, "An educated workforce grows the economy and improves the lifestyle of everyone in the community," and adds, "The LMC Promise will put higher education in reach of many more people, and it's critical that the community partner with LMC on this initiative."
Nobody sees the crucial need as regularly as Arthur Havlicek, who serves as President & CEO of the Southwest Michigan Regional Chamber. Havlicek tells us, "Closing the skills gap in Southwest Michigan's labor force is critical to the economic success of our region," and notes, "By increasing access to quality education, the LMC Promise will help close this gap, strengthen our local pipeline of talent, and place more young people on the pathway to prosperity."
Those looking for opportunities and those seeking to fill them are actually aligned. Kinexus Group President & CEO Todd Gustafson contends, "The world of work is changing, our demographics are shifting, and our region needs a higher-level ecosystem for creating new opportunities," while adding, "We applaud Lake Michigan College for showing the vision and foresight and leading all of higher education into a new era."
LMC understands that every student success story is unique. While some enroll right after high school fully intent on transferring to a 4-year university, others come to The Lake to gain the knowledge and expertise local employers want after they've already been in the workforce.
Lake Michigan College has a storied past filled with alumni making tremendous inroads in their chosen careers, and your story can fill future chapters to inspire others to follow in your footsteps.
Take that first step right now, by clicking this link for more information and the application process:
---

---