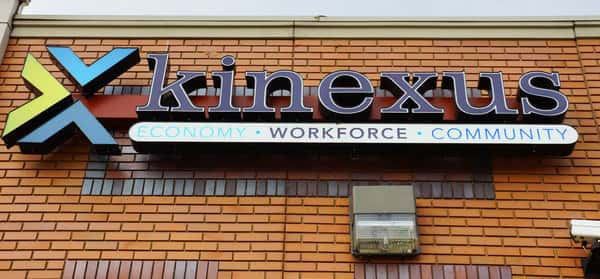 If you recently moved to Berrien County from Chicago, Detroit, or even from Grand Rapids you can pat yourself on the back for a decision well made. At least from the point of view of the current Cost of Living Index, your decision is well-founded, according to the latest data gathered by Kinexus of Benton Harbor. The Niles-Benton Harbor Standard Metropolitan Statistical Area (SMSA) is essentially all of Berrien County, and in the latest report covering the 2nd quarter of 2016, the overall cost of living in the market was the second lowest of the eight markets measured running from Detroit to Chicago and including Elkhart, South Bend, Fort Wayne, Grand Rapids and Kalamazoo.
The second quarter '16 results are very favorable to the region, with the local market ranked a second lowest in overall cost of living compared to those other seven nearby metropolitan areas.
Kinexus CEO Todd Gustafson says, "Kinexus is excited to share this information with our community so people can make informed economic comparisons and decisions."
Kinexus released the quarterly Cost of Living Index report this week, showing the local market's overall cost of living dropped by 2.1-percent when compared to numbers from the 1st quarter. Berrien County's composite score checks in at 86.9, while Chicago's sits at 119 and Detroit's is 93. Even Grand Rapids' score at 88.5 was higher. Only Kalamazoo-Portage measured lower at 79.7, driven largely by their cheaper costs for housing, groceries and other goods and services.
The Cost of Living Index (COLI) is a study administered by the Council for Community and Economic Research that serves as an aggregate benchmark of key consumer costs, used to directly compare the cost of living between metropolitan areas nationwide.
Over the past quarter, Kinexus and other economic development agencies across the country canvassed local retailers and service industry providers from beauty salons to veterinary offices to determine the average costs of essential household items and personal services that business professionals would be expected to need and purchase.
Berrien County's lower cost of living can be attributed in part to lower prices in housing, where costs were down 4.3-percent, utilities, which were 4.2-percent lower, and transportation related costs which dropped by 1.2-percent. Even other goods and services fell by some 2-percent, while healthcare costs escalated at a more rapid pace than any other market in the current study. Those health-related costs shot up by 5.4-percent in Berrien County, clocking a more rapid gain than South Bend's 3.7-percent hike, Grand Rapids 3.1-percent increase, and the 2.5-percent hike witnessed by the Chicago marketplace.
The local Cost of Living Index report is now available electronically by clicking the link below to the Kinexus website.
Any questions can be directed to Ryan Thyfault, Kinexus Community Development Project Coordinator at 269-927-1064, x1123, or thyfaultr@kinexus.org.