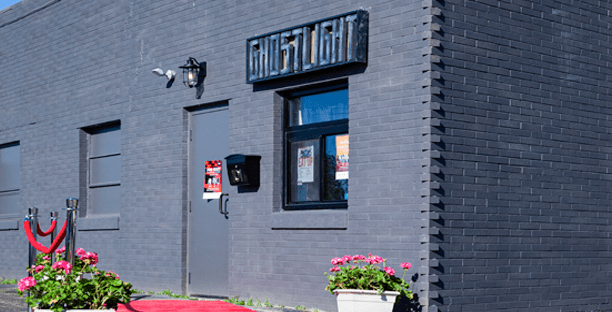 A very special 'staged reading' of "The Vagina Monologues" will be performed at The GhostLight Theatre on October 14 in observation of National Domestic Violence Awareness Month.  A portion of the proceeds will benefit The Cora Lamping Center for Survivors of Domestic and Sexual Violence in Benton Harbor.
The Vagina Monologues is Eve Ensler's Obie-award winning series of first‐person narratives.  It began as a one-woman show in 1996 and has been performed in cities around the world ever since. Each soliloquy reveals a different woman's experience with topics like sex, love, body image, pain, and pleasure.
Some monologues are taken nearly verbatim from interviews Ensler conducted, some are composites of many interviews, and others are playful riffs on ideas gleaned during the process of Ensler's research.
Audiences will encounter 13 local performers representing a diverse array of ages, ethnicities, religions, and sexual orientations. The oldest performer, Gloria Weberg, at age 101, was the catalyst behind the mounting of this year's production. After performing the Monologues at Benton Harbor's State Theatre in 2004, and at The Livery in 2009, and 2011, Weberg said she wanted to do it one last time, and Beth Haire-Lewis, making her directorial debut, agreed to help make it happen.
Director Haire-Lewis says "I am so honored to be a part of these Awesome Warriors" as she is makes her directing debut. "Our "Why?" is the amazing Gloria Weberg, a 101-yr-old Community Activist, Actor, Mother, Shero and great friend to the Arts Community." "I'm humbled that this amazing and beautifully diverse cast trusts me enough to lead the way as we pay tribute to all who have been affected by domestic and sexual violence".
The cast includes Mary Balfoot-Outwin, Candice Elders, Freya Gilbert, Cindy Goodson, Beth Haire-Lewis, Paula Hawkins, Kim Jorgensen-Gane, Siobhan Leonard, Audrey Peeples, Leslie Pickell, Gloria Weberg, Ronnika (RJ) Williams.
The Vagina Monologues will be at The GhostLight Theatre on October 14, at 7:30 p.m..
Tickets cost $20 and are available at ghostlightbh.com/events.
First observed in October 1981 as a national "Day of Unity," Domestic Violence Awareness Month (DVAM) is held each October as a way to unite advocates across the nation in their efforts to end domestic violence.
Learn about the Cora Lamping Center at theavenue.ngo/cora-lamping-center-1