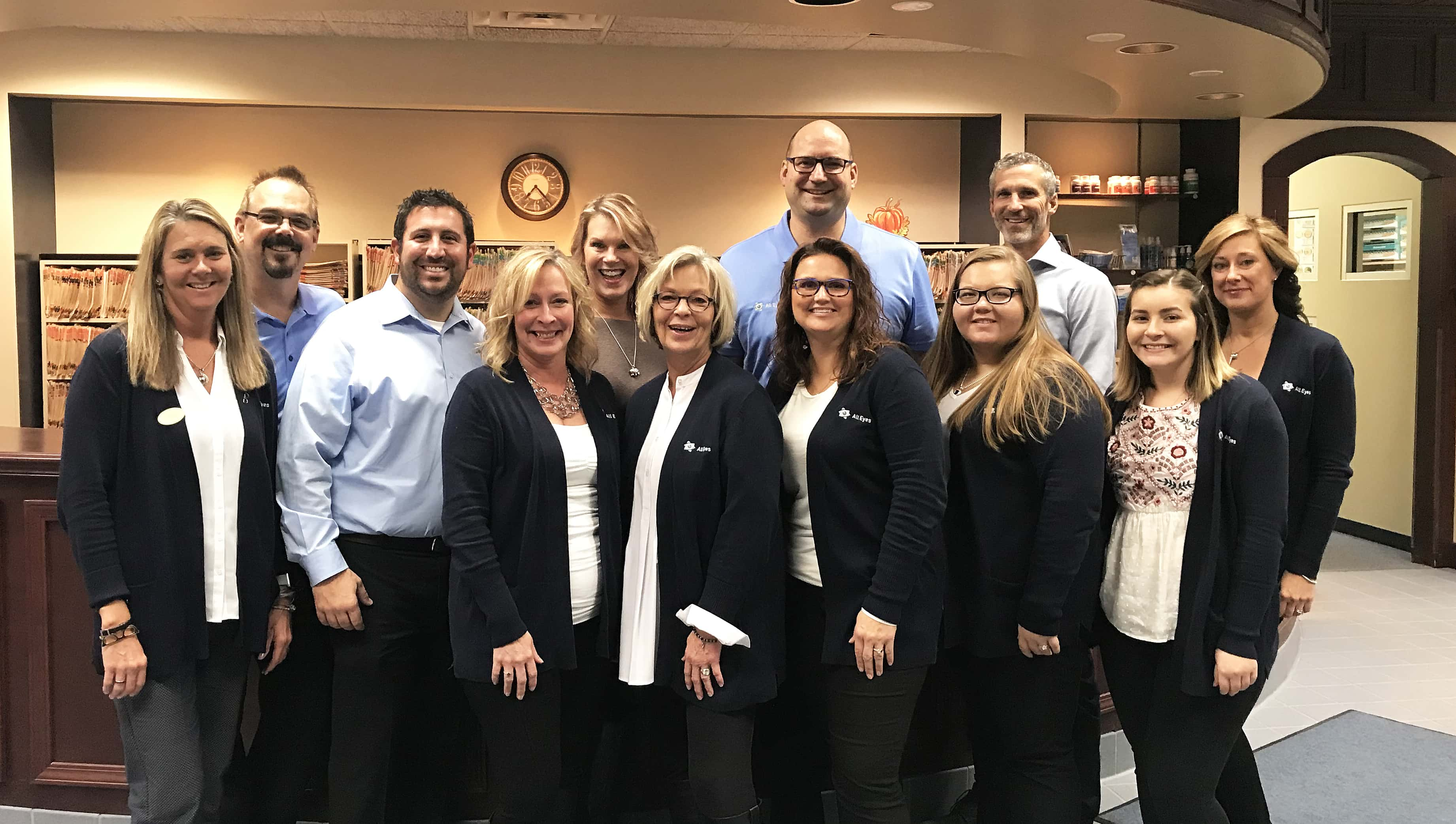 ---

---
Next time you pay a visit to your eye doctor and they whip out one of those goofy looking, coiled up, sunshade wrap around sunglass-style devices, stop and think before you groan. That very clear indicator that you're getting a dilated eye exam should actually make your heart sing, not your shoulders droop. In fact, you might want to consider asking for a dilated eye exam.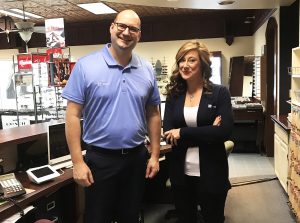 At All Eyes in the Southtown neighborhood of St. Joseph, Dr. Clayton Cashen and Dr. Carrie Campbell always perform dilated eye exams. They understand very well that to maintain good health you have to be ever vigilant. The reasoning behind their decision to perform dilated eye exams is, (pun fully intended!) rather eye-opening.
You see, looking at an un-dilated eye is like looking at the eye through a keyhole in your door. You can see it, but when you dilate the eye, it's like opening the door wide -- you can see everything that was behind the door, not just that small space available through the keyhole.
Doctors Cashen & Campbell can find things that might never have been discovered before because no clues or symptoms were present. At All Eyes, when you get an eye exam you get a virtual education on the health of your eyes and often times the rest of your body...discovering potential signs of things like high blood pressure, diabetes, and other critical issues that could be affecting your health well beyond your eyes.
That's why they strongly suggest that if your eyes are bothering you, you should get to the team at All Eyes right away. Don't wait until you have to be taken to the Emergency Room! The care is far more specific and focused and it's considerably cheaper than a trip to the E.R., as well.
Keep in mind that while some places will tell you that they can "squeeze you in" some time three or four months from now, the team at All Eyes works with Doctors Cashen and Campbell to do everything possible to accommodate you in relatively short order. So, if your glasses break, or you need contacts, or forgot that your upcoming vacation could really use a new pair of sunglasses and you can't wait...All Eyes can speed your visit like never before.
All Eyes stands ready to open the door to your health through your eyes whether you need a diabetic eye exam, glaucoma management, or even for hard-to-fit contacts. Click this link and see for yourself the broad array of optometry services available from Doctors Cashen and Campbell at All Eyes on Niles Avenue in St. Joseph:
http://alleyessite.com/optometry-services
There's no question that you can go to a lot of practitioners for eye care, for glasses, sunglasses, contacts and solution. There's a decided difference and clear advantage to making All Eyes your eye care one stop. The entire team is dedicated to ensuring their patients get the vision they deserve to have. They're also dedicated to making certain that all patients have healthy eyes.
The entire optometry staff at All Eyes works as a team to make every visit a quality visit, and a rewarding one for you. They will always work around your schedule in an effort to see you in a timely fashion when you won't be rushed or concerned about the need to be elsewhere. All you have to do is call ahead to ask any questions or voice any concerns before your appointment day actually arrives.
By making every exam a full vision exam your eyes have the very best chance to remain healthy. Helping you find the correct prescription to maximize your opportunity to see perfectly is paramount, but they are also on hand if you discover trouble of any sort with your eyesight. The good doctors work diligently to diagnose and treat many common and even uncommon eye conditions to ensure you gain the relief you deserve.
If and when you have troublesome issues with the health of your eyes, the whole team works to find solutions. They will talk your through all of the options available, and help you to anticipate what to expect based on the diagnosis. Even if you have questions after you have left the office you should recognize there are "no stupid questions!" If you need further help or explanation, never hesitate to reach out for additional clarification and peace of mind. The whole goal is to get you back on the road to improved, healthy eyes as soon as possible.
The team at All Eyes reminds you to set aside concerns about your eye care. Some medical insurance plans are accepted, including Blue Cross Blue Shield, and they can help you sort out the best options at hand.
Keep in mind, too, that Dr. Clayton Cashen himself served in the U.S. Military and gladly extends special discounts and special programs for military families and veterans.
If you haven't already, it's time to join the ranks of those of us who say, "I go to All Eyes!" Many of your friends and neighbors have already "voted" to make All Eyes their top eye care provider, which is exactly why they routinely say, "The Eyes have it!"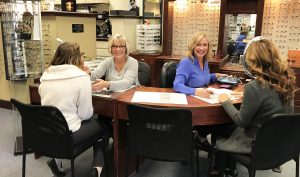 At All Eyes you can score first rate eye exams, get contacts and glasses, select from top quality frames, sunglasses and more, but you can also get immediate assistance for problems associated with such conditions as Dry Eye, post-op care, and other situations.
Remember, too, that at All Eyes when you purchase a pair of eyeglasses, you can get 50-percent off a second pair as well. You will find All Eyes at 2047 Niles Avenue in the commercial plaza next to Verizon and the new Forte Coffee Company. You can also follow them on Facebook or reach out by phone at 269-983-3200.
Here are immediate links to do just that:
http://www.facebook.com/alleyessite
---
Want to know more? Just let us know below and someone will be in touch with you.
---

---