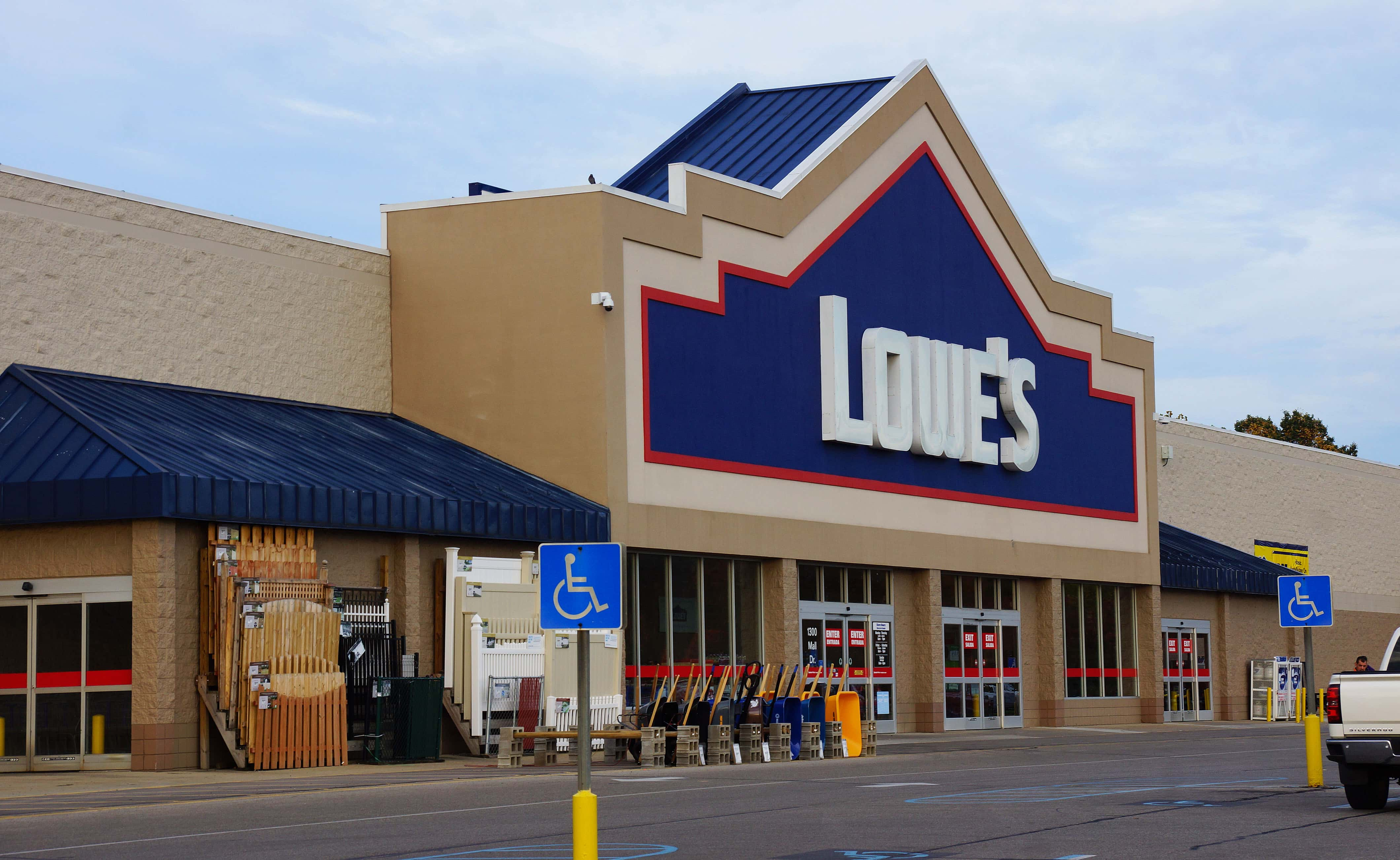 One of the largest and most successful home improvement stores in North America will cease operations at some 50 stores across the U.S. and Canada, including one just over the state line in Northwest Indiana. The good news for Michigan's Great Southwest is that none of the local Lowe's stores in Benton Harbor, Niles, Michigan City or South Bend is on the shutdown list.
Lowe's Companies, Inc. announced this morning the shut-down of certain underperforming store locations as part of its ongoing strategic reassessment. To focus on its most profitable stores and improve the overall health of its store portfolio, the company will:
Close 20 U.S. stores. Most associates at those stores will be extended opportunities to transition to a similar role at a nearby Lowe's store. The majority of impacted stores are located within 10 miles of another Lowe's store.
Close 31 Canadian stores and other locations.
Marvin Ellison is President & CEO at Lowe's. He says, "While decisions that impact our associates are never easy, the store closures are a necessary step in our strategic reassessment as we focus on building a stronger business." Ellison adds, "We believe our people are the foundation of our business and essential to our future growth, and we are making every effort to transition impacted associates to nearby Lowe's stores."
Lowe's will close one store in Indiana, at Portage, Indiana…and two stores in Michigan in Burton and Flint.
Lowe's expects to close the impacted stores by the end of the company's 2018 fiscal year, which is February 1st, 2019. To facilitate an orderly wind-down, the company intends to conduct store closing sales for most of the impacted locations with the exception of select stores in the U.S., which will close immediately. Lowe's has partnered with Hilco Merchant Services to help manage the process in the U.S. and ensure a seamless experience for customers.
The expected financial impact of today's announcement of $0.28 to $0.34 per diluted share was not contemplated in the business outlook for fiscal 2018 which the company provided on August 22nd when it released its second quarter earnings. Additional details regarding the impact of the store closings will be provided in the next quarterly earnings release on November 20th.
A list of impacted stores may be found on Lowe's newsroom.
Lowe's Companies, Inc. is a FORTUNE 50 home improvement company serving more than 18 million customers a week in the United States, Canada and Mexico. With fiscal year 2017 sales of $68.6 billion, Lowe's and its related businesses operate or service more than 2,390 home improvement and hardware stores and employ over 310,000 people. Founded in 1946 and based in Mooresville, N.C., Lowe's supports the communities it serves through programs that focus on K-12 public education and community improvement projects. For more information, visit Lowes.com.