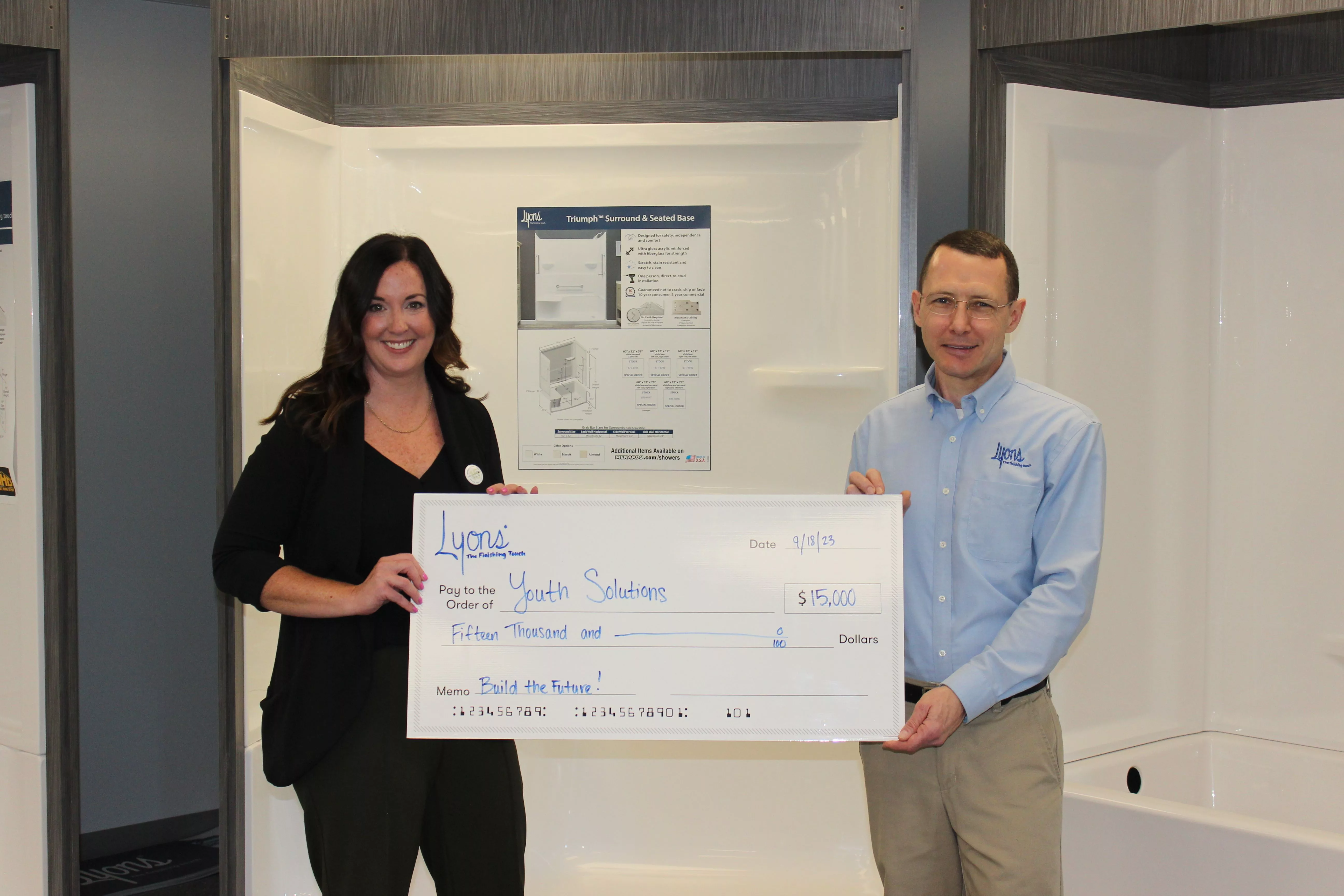 Lyons Industries has made a donation of $15,000 to the Jobs for Michigan's Graduates program. Youth Solutions Deputy Director Sonya Blanzy tells us the Dowagiac company presented a check to Youth Solutions on Monday. She says Lyons Industries President Lance Lyons has been a supporter of the youth training program for years.
"They're always one of the first to support our annual giving campaign, and I believe that is because we have a proven track record of success and helping young people in the community succeed in education, employment, and life after high school," Blanzy said.
Blanzy says Jobs for Michigan's Graduates started 15 years ago in Benton Harbor and has expanded to cover all of Berrien, Van Bure, and Cass counties. It teaches career skills to young people, connecting them with leadership training and mentorships.
"Donations like Lance's will allow more youth to attend our statewide events, participate in college visits and talent tours like those provided by Lyon, and also gain access to the resources and mentorship support that they need."
Blanzy says Jobs for Michigan's Graduates supports hundreds of young people each year. The program is currently raising funds through its Build the Future campaign. Anyone, or any business, can contribute at OurYouthSolutions.org/Donate.