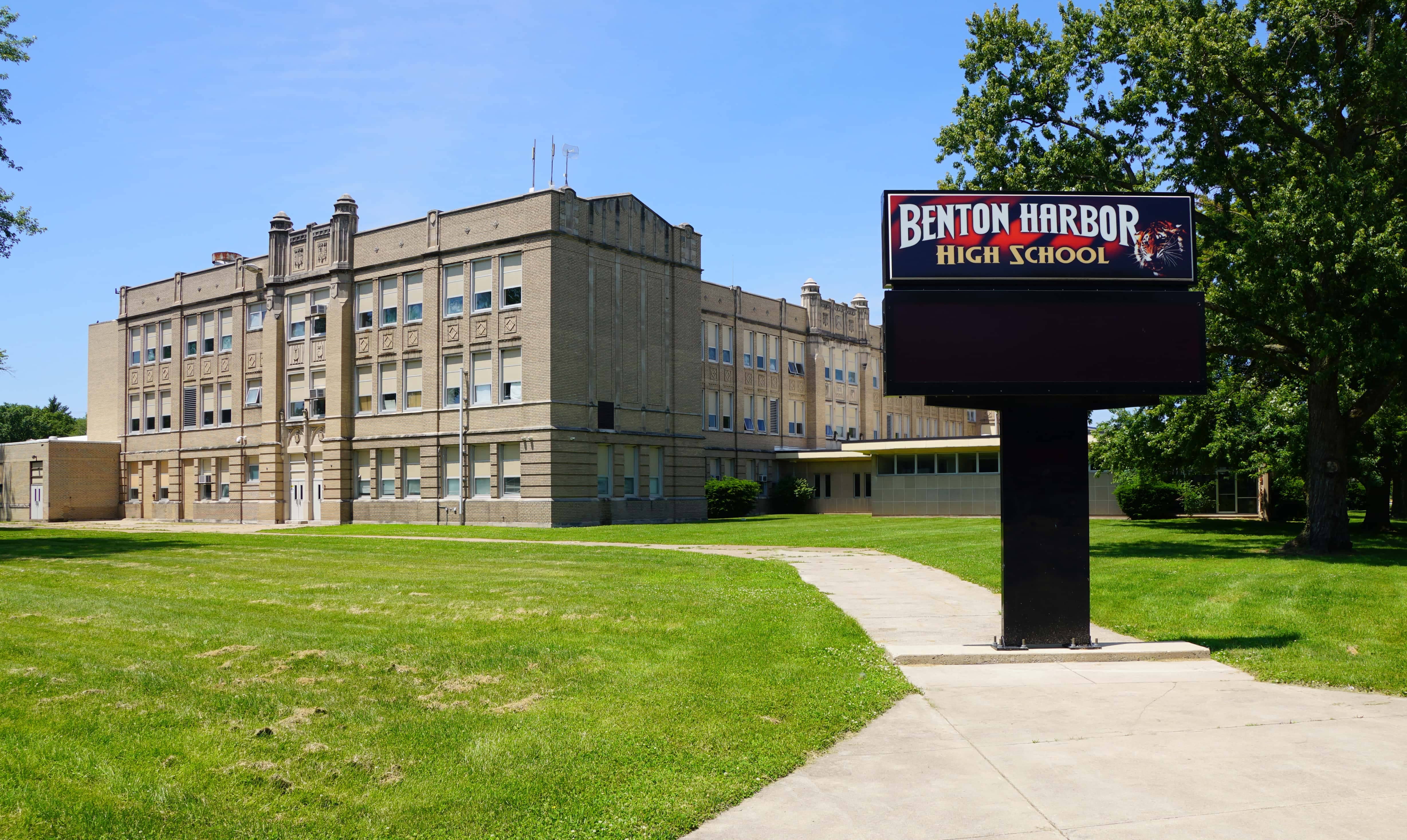 Only one school district in Michigan will get more extra funding per student due to the pandemic than the Benton Harbor Area Schools according to a new report from the Mackinac Center for Public Policy, and that district is Flint.
The new report published by the Mackinac Center says that while the extra COVID revenue will result in an average of $4,600 per student statewide, Flint will get $51,192.92 per student and Benton Harbor will draw down an extra $29,502.03 per student.
The St. Joseph Public Schools ranked 759th out of the 826 schools that got money, and are getting $3,150,346.80 in total, for an average per student rate of $1,068.28, while Lakeshore ranks 757th, getting $3,062,459.38 in total, for an average per student rate of $1,102.40.
The report says "Michigan public schools are emerging from the pandemic with an unprecedented dose of extra funding," and breaks down the financial impact of the three major federal COVID-19 relief packages and change in state policy that funds districts for students they no longer educate.
Between the three federal relief efforts, Michigan's K-12 public schools are receiving at least an additional $5.75 billion in extra funds. Most school districts will receive significantly more money than the additional $442 per pupil the Center for Disease Control and Prevention recommends to help financially support mitigation strategies for COVID-19.
The report says that early spending trends raise questions about how closely the extra sums of money are tied to the immediate needs created by the pandemic. Among conventional districts, for example, 58-percent of the federal CARES Act funding went to districts providing only remote instruction as of January 2021.
The report also takes into consideration a new formula the state created to determine school funding amounts for the 2020-2021 school year. That one-year switch in the state funding formula rewarded institutions for lost enrollment, while hindering others that were adding additional students. Nearly $350 million, about 2.5-percent of the state's annual school aid budget, was impacted by the formula. That funding mechanism provided the least support for schools with growing enrollments from providing families with attractive options.
Taking into account all sources of extra COVID relief funds, the three districts that received the most extra dollars were Flint, with an additional $51,193 per pupil, Benton Harbor with $29,502 per pupil and Detroit with $26,695 per pupil. The bottom four districts are all below $500 per pupil.
Federal relief funds were largely distributed based on the socioeconomic status of students, resulting in districts serving low-income students receiving by far the most amount of funding. Other formula factors created further disparities among some schools with similar demographics.
The report indicates that even as more families moved to different schools or learning options, state and federal lawmakers have prioritized the financial relief of public institutions over using the funding to best meet the needs of students. The report recommends lawmakers to direct smaller shares of discretionary funds to districts that are growing or have been shortchanged by the federal formula.
Ben DeGrow, Director of Education Policy at the Mackinac Center, who authored the report, says, "Michigan's public K-12 schools are being given an extraordinary amount of additional funding," and adds, "Lawmakers should ensure that families who have sought out other educational options don't get shortchanged. Parents and other taxpayers should take note of how much their schools are receiving and hold them accountable."
You can view the full report at this link: MackinawPolicyBriefSchoolCovidFunding
You can find how much total extra COVID funds your district is receiving at this link:
MI_School_Districts_Total_Extra_COVID_Funds
You can view a complete breakdown of the funds at this link: