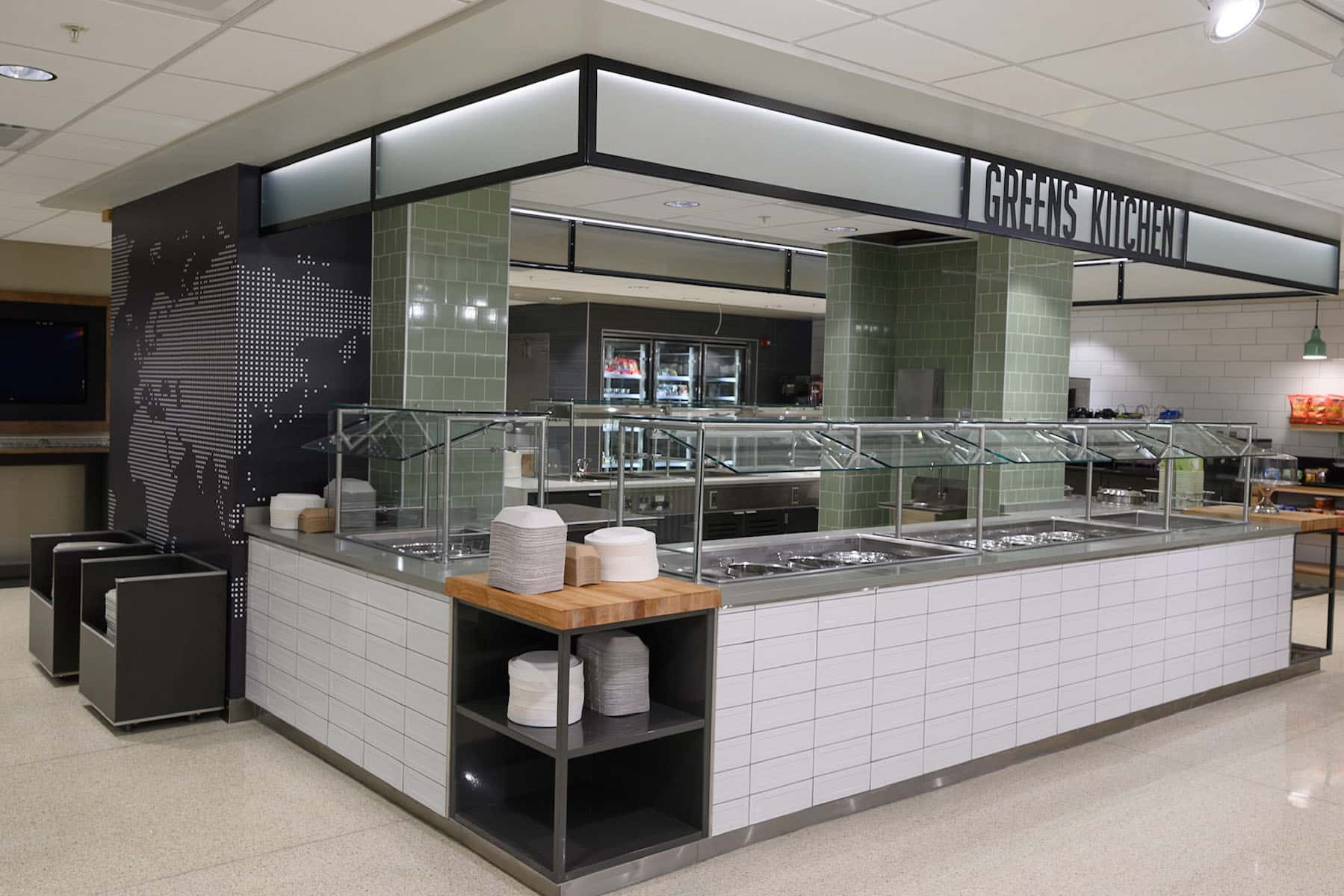 The amazing generosity of the medical community continues to flow to the Spectrum Health Lakeland's massive new Medical Center Pavilion in St. Joseph, this time thanks to a team of providers at the Southwestern Medical Clinic.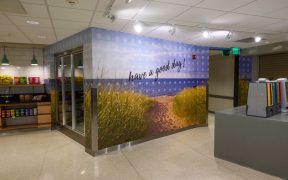 Southwestern Medical Clinic providers have recently donated $75,000 in support of the Atrium dining area, located on the basement level of the new Lakeland Medical Center Pavilion. Renovations to that space include new food stations, modern décor, natural light, and digital menu screens. The cafeteria and new dining area are currently open to the public.
Dr. Dan Hayward is President of the Southwestern Medical Clinic Physicians, Inc. He says, "Southwestern Medical Clinic has a long history of serving families in Southwest Michigan," and adds, "We are honored to provide this space of respite and refreshment for all who find themselves here and grateful for the opportunity to support the new Pavilion."
Speaking on behalf of the Spectrum Health Lakeland Foundations, President Brandi Smith says, "We're incredibly grateful for the generosity of Southwestern Medical Clinic providers," and notes, "Not only do our physicians and clinicians provide the best care for our patients, they also give back to the community in tremendous ways."
To date, community members have donated nearly $7 million in support of the Pavilion. Phase I of the project will be completed next month in February of 2020. Phase II, which includes 80,000 square feet of renovated space, is projected to be completed late this year. For continued updates on the project, including architectural animations, you can visit www.spectrumhealthlakeland.org/pavilion at any time.