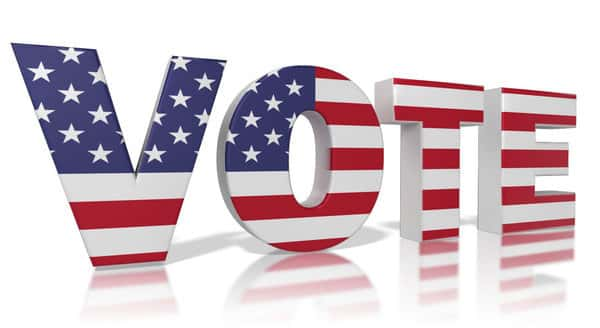 ↵Now that the national conventions are wrapping up and the debates are about to begin, most of us will do well to take a quick study of what's on the ballot besides the people who want to be our national, state and local leaders. There are many communities in the tri-county area of Berrien, Cass & Van Buren who will take up tax issues. The good news for most is that in the majority of cases the ballot issues are largely renewal in nature. There are some new levies being sought in some areas, but most tax issues are part of the tax bill that we are already paying for the services that we have come to rely on, including multiple communities being asked to continue to support the Southwest Michigan Regional Airport.
In an effort to help sort out what's out there, a list of all of the ballot issues that each community will face can be found below. Take a look…and if there's something I've missed, you have my apologies, there's a lot out there.
These are the issues facing votes on the August 2nd Primary Ballot:

Berrien County (all units of government) — Countywide millage renewals are being sought for three, 4-year property tax levies. One is for 0.35 mill for drug enforcement & treatment. The next issue is 0.45 mill to support the county's 911 system. The final issue at the county level is a 0.3 mill support levy for senior centers and services. Voters in several municipalities will decide renewals or new levies for the airport.
Baroda Township — In Baroda Township, voters are being asked to decide the fate of a half-mill, 4-year renewal of the library millage.
Benton Township — Benton Charter Township voters will find two tax proposals on their ballot. One is the 0.1 mill property tax renewal for the SW Michigan Regional Airport for 10-years,, the other is a six mill, 10-year levy replacement for police and fire services in the township.
Bridgman — City of Bridgman voters face two tax issues. One is a new levy of 0.1 mill to support the SW Michigan Regional Airport, the other is a one mill, 5-year vote to support the city library.
Buchanan School District — Buchanan School District voters are being asked to renew the 18-mill non-homestead levy for 8-years. The proposal asks for the renewal, plus a half-mill to offset any decrease caused by Headlee amendment rollbacks.
Coloma Township — Votes in Coloma Township are being asked next week to renew public safety support in the form of 4.75-mills for police & fire services, plus a levy of 1.25-mills for roads. Each issue would be a four year tax.
Eau Claire District Library — Eau Claire District Library voters are being asked in Berrien & Pipestone Townships to bring back a 0.6822 mill tax that ended in 2015, plus a 0.0678 mills to restore the tax to a full 0.75 mill. It's a twenty year support question.
Lake Township — Lake Township voters have the 0.1 mill tax for SW Michigan Regional Airport on their ballot, as the only local issue.
Lincoln Charter Township — Lincoln Township trustees have placed three issues on their local ballot, with one being the SWM Regional Airport renewal for 10-years, a second issue would renew a road millage for 0.25-mills and a police millage renewal seeks 1.5-mills to continue support of the police department.
New Buffalo — City voters in New Buffalo face a parks levy renewal of 0.4599 mill for a 5-year run.
New Buffalo Township — Harbor Country's New Buffalo Township will have voters contemplating renewal of a parks tax of 0.243 mill for 5-years.
Niles — Voters in the City of Niles face a Dial-a-Ride tax renewal issue of half-a-mill for 2-years.
Niles Township — Votes in Niles Township have a 1-mill renewal tax to help pay for police protection by the Berrien County Sheriff's Office.
River School-Sodus School District — Voters here face an 18-mill renewal of a non-homestead levy for 4-years.
Riverside Hagar-School District — Same issue as the River School — 18-mill non-homestead renewal for 4 years.
Royalton Township — The only local tax issue for Royalton Township voters is the 0.1-mill renewal for SW Michigan Regional Airport for 10-years.
St. Joseph — City of St. Joseph voters are facing the airport renewal tax of 0.25 mill for 10-years to support SW Michigan Regional Airport.
St. Joseph Township — St. Joseph Charter Township trustees have placed two renewals on the August 2nd ballot. The first would renew the 0.1-mill airport levy and the second would renew 0.4499 mill for 10-years towards the St. Joseph Public Library's operating millage.
Sodus Township — Sodus Township voters have a Fire Protection millage to increase and renew an expired 1-mill for 4-years and a library operations millage would increase and renew an expired 0.4-mill for 4-years.
Watervliet — City of Watervliet voters have a half-mill, 4-year library service support millage on the ballot.
Watervliet Township — Watervliet Township voters are being asked to renew four issues including 1.5-mills for police, 0.346-mill for public safety, 2-mills for roads, and 0.5-mill for the library. All are renewal issues.
Van Buren County (all units) — Van Buren County voters have two county-wide ballot issues to contend with, a road levy renewal for 4-years. That is a tax of 0.976-mill. The other is a newly proposed 0.1-mill support levy for the Van Buren Conservation District.
Arlington Township — Voters in Arlington Township face a 2-mill road renewal tax that would run for 4-years.
Bloomingdale Township — Voters in Bloomingdale Township of Van Buren County will determine the fate of a 4-year, 3.8764-mill road tax renewal for road services and maintenance.
Decatur Township — Van Buren County's Decatur Township will have voters decide a 5-year, 1-mill fire protection and quick response renewal issue.
Hamilton Township — Hamilton Township voters face the same 1-mill fire protection and quick response renewal being sought in both Decatur Township and the Village of Decatur.
South Haven Township — Voters in South Haven Township will determine whether to support a quarter-mill for purchase and maintenance of recreational property. It's a four year tax being sought.
Cass County (all units) — Cass County voters have two tax proposals on the county-wide ballot. One would renew the 0.4805-mill property tax for drug enforcement over the next four years, and the other issue for senior services would renew 0.9036-mill and add another 0.0964 increase bringing it to a total mill.
Please remember to vote on August 2nd…as many issues are critical to the unit of government involved in each case.