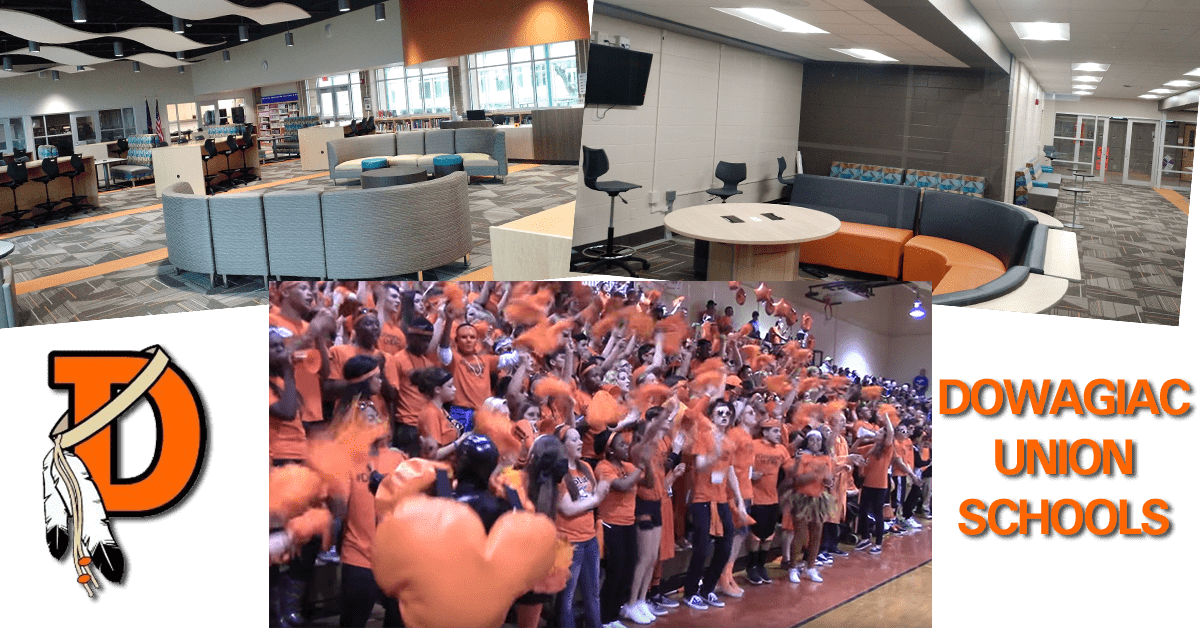 ---

---

Dowagiac Union Schools in Southwest Michigan has proven itself to be an up and coming school district.  With their recent renovations, to the tune of 37 million dollars, and their curriculum and programming offerings; the education students are receiving is top-notch.  Pair all of that with the athletic and extra-curricular offerings and Dowagiac Union Schools is producing very well-rounded, successful young adults.
The improvements to the buildings include a 16 million dollar complete renovation of Dowagiac Union High School and several million dollars into each of the four neighborhood elementary schools.  The renovations include a new competition gym for students and athletes as well as improvements to Chris Taylor Alumni Field.  It is quite impressive for a school district to update their facilities so greatly in such a short amount of time.  It is obvious that having 21st Century educational buildings were a priority to the Dowagiac Community.

This year also marks the first group of Dowagiac Union High School students to earn a free Associates degree from Southwestern Michigan College while still enrolled in high school.  Dowagiac's Early College program is an incredible opportunity for parents of Dowagiac students to be able to obtain a free college degree.  Dowagiac also has partnerships with the Van Buren Technology Center, Career Academies through the Lewis Cass Intermediate School District, and Borgess Lee Hospital.  At Borgess Lee students have the opportunity to work in various departments of the hospital during the school day and earn high school credit.  What an amazing opportunity for students.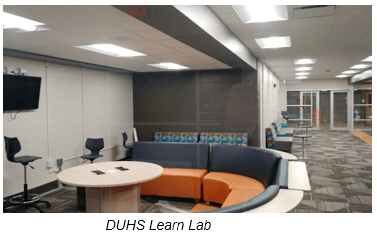 What is also impressive about the Dowagiac Union School system is their commitment to the whole child.  They provide free breakfast and lunch to all of their students because they know that children learn much better when they are not hungry.  DUS has also increased the number of counselors on staff at the middle and high schools and have counselors for each of their four elementary buildings.  Extensive staff training on student trauma and how to work with students of all backgrounds helps to ensure that the needs of each child are being met on a daily basis.
And did we mention school spirit.  Dowagiac Union High School was the 2015 MHSAA Battle of the Fans State Champs, a contest for the best, most positive student section in the state.
Actually forget about the up and coming part in the first paragraph, Dowagiac Union Schools is there right now and ready to educate the students of Southwest Michigan.  For more information about Dowagiac Union Schools visit:  Dowagiacschools.org

---

---