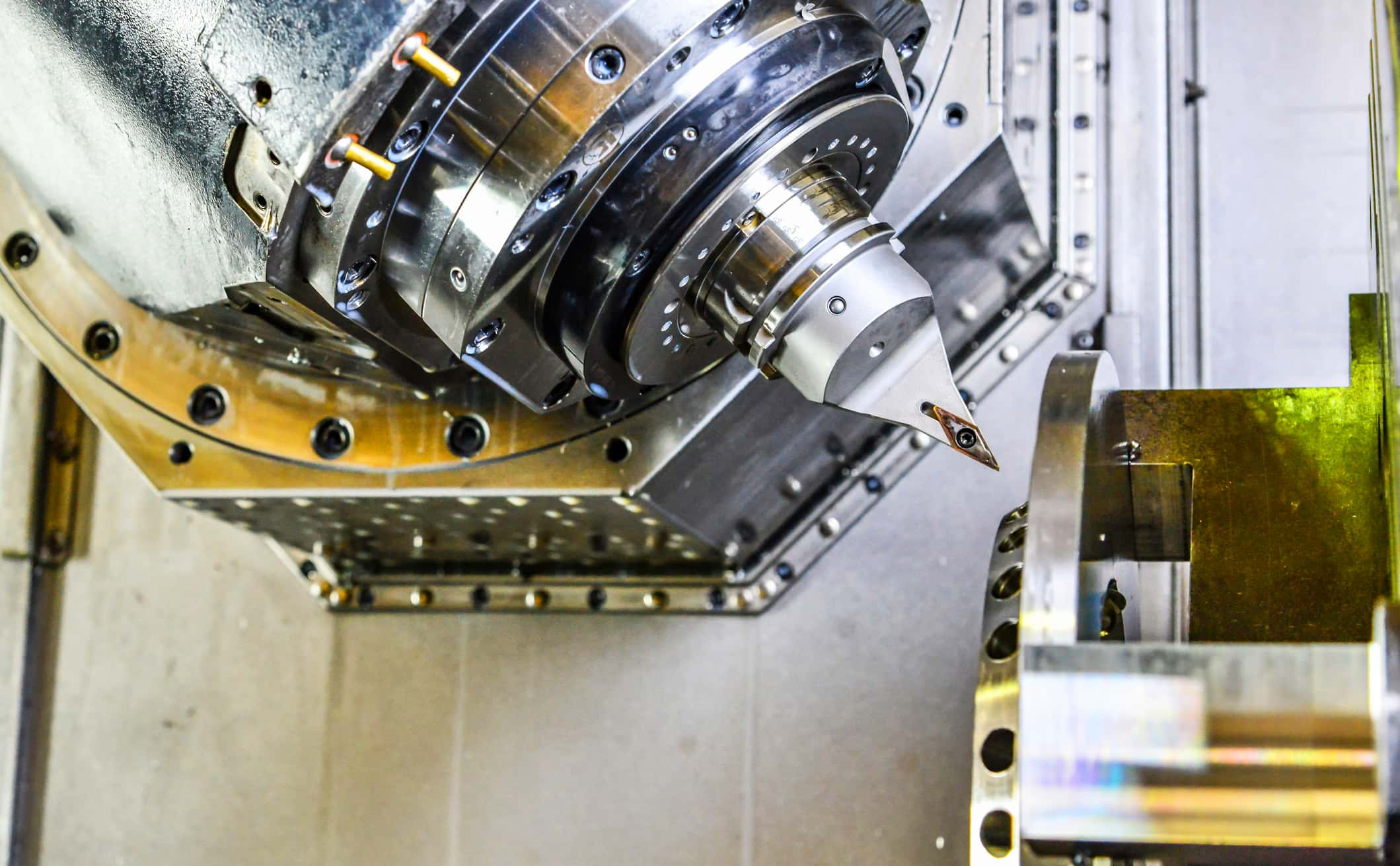 We hear all the time about folks going back to school for skills needed for a new job. Now the manufacturing industry wants the teaching community to stop by and see for themselves what the modern factory and industrial workplace actually looks like in order to better guide the students they're educating on a daily basis.
While the manufacturing community was directly in the spotlight earlier this month during Manufacturing Week and especially on Manufacturing Day, the manufacturers themselves will be the first to admit that things are getting scary. As the skilled workforce continues to age and grow closer to retirement, the increasing need for new talent is reaching unprecedented levels.
Rather than stand idly by and watch the inevitable void deepen, a number of manufacturers in Michigan's Great Southwest have recruited Bridgman Public Schools Superintendent Shane Peters to help build a new coalition they are calling the Manufacturing & Schools Working Together Tour.
Late this month, on October 30th, school teachers and educators from all across the region are being invited to take part in an afternoon of touring that will take them to four different manufacturing facilities across Southwest Michigan for 30-minute tours of each, followed by a catered dinner at Lake Michigan College with short presentations and a tour of the Hanson Technology Center on the Napier Avenue Campus and raffle prizes.
Manufacturers from Edgewater Automation, Eagle Technologies, Maximum Mold, and Apollo Seiko will host the tours and have invited career technology education teachers and directors, high school principals and counselors, school board members and superintendents from at least 16 school systems around the area to take part, however they say any instructor or administrator from any school in the region is invited to contact Shane Peters to join the event which starts at 2:30pm on the afternoon of the 30th.
Manufacturers say the objective is working together with schools in a top down approach to bring awareness of manufacturing jobs that are available right here in Berrien County every day.
While Manufacturing Week and Day targeted largely the students themselves, manufacturers are realizing that their educational leaders need to gain some measure of understanding through the same immersion effort by getting them inside factories and facilities themselves.
The event this month will actually be the first of two, as a second session will follow in the spring to help parents become more aware of how their kids can have a lucrative career in manufacturing right here at home.
The manufacturers have pooled their own financial resources to cover the entire cost of the project including the lease cost of four Cardinal tour buses, a catered meal at LMC and a $1,000 raffle prize to be awarded at the end of the day to one of the teachers/educators.
Bridgman Superintendent Shane Peters says, "This is a great opportunity for educators to learn about different avenues for students that aren't necessarily interested in a four-year college pathway. As an educator and being on this committee it has opened by eyes to all of the possibilities for students right in our backyard." Peters also tells me, "This is a great partnership between the education and manufacturing communities. We all have one common goal, and this is educating the greater community about some real good careers right here in Berrien County — careers that provide a great wage and benefits — but more importantly having our young people stay right here in our community, becoming productive and contributing citizens."
The plant tours will allow the educational community to learn what each company does, find out about in-house training opportunities, apprenticeships and the like, identify entry-level pay scales and benefits, other issues at each stop, and time for Q&A at each visit. Following each stop, participants will reboard the tour bus and advance to the next facility.
Once the tours are complete, the buses will return to LMC for dinner and a brief program and presentations by other manufacturers, and a closing speaker who will serve as the liaison between manufacturers and local schools, the raffle drawing and a tour of the Hanson Tech Center.
The following schools have received direct invitations from the manufacturers, however they want everyone to know, even home-schoolers, that everyone is welcome to contact Shane Peters to be a part of the tour:
Berrien RESA
Benton Harbor Area Schools
Berrien Springs Public Schools
Brandywine Community Schools
Bridgman Public Schools
Buchanan Community Schools
Coloma Community Schools
Eau Claire Public Schools
Lakeshore Public Schools
New Buffalo Area Schools
Niles Community Schools
River Valley School District
St. Joseph Public Schools
Watervliet Public Schools
Lake Michigan Catholic
Michigan Lutheran High School
While the event, tours, dinner and more are by invitation and cannot accept walk-ons, any interested educator can reach out to Shane Peters by email to be included by using this email address:
speters@bridgmanschools.com
The industrial sector is working hard and investing directly into filling the increasing skilled-trades gap in Michigan's Great Southwest.