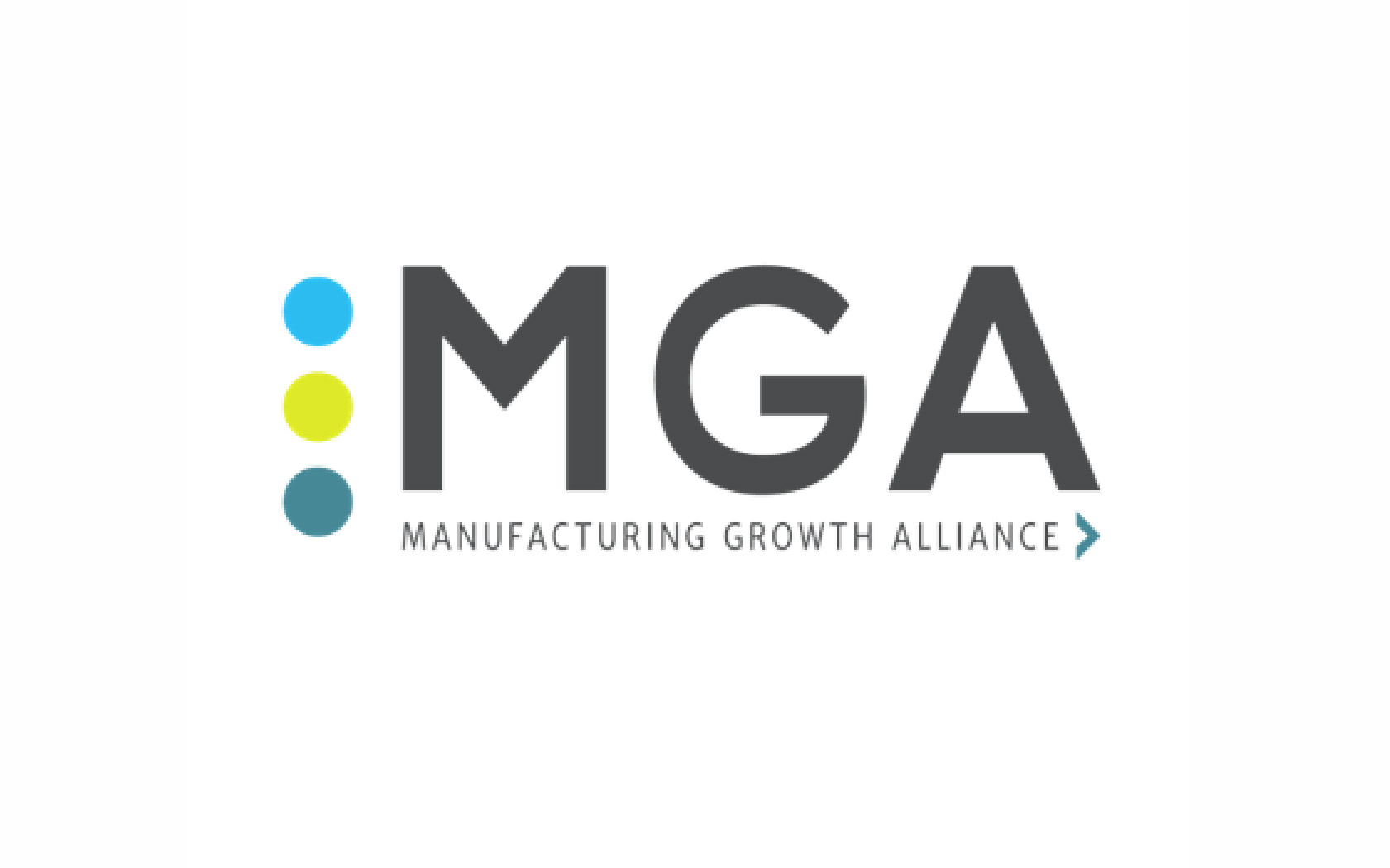 Help is on the way for small manufacturers tackling the current pandemic conditions thanks to the work of the Manufacturing Growth Alliance and a $20,000 grant from the DTE Energy Foundation.
The project targets small manufacturers in southeast Michigan dealing with the impact of the  COVID 19 pandemic, especially those located in under-served or underutilized areas.
The DTE Energy Foundation awarded the $20,000 grant to MGA to help second-stage companies in HUB or Opportunity Zones in Wayne, Oakland and Monroe counties not only survive the pandemic, but plan for future success. The grant takes a three-pronged approach to help companies recover from the pandemic with specific services, starting with peer-to-peer discussions that will inform MGA on how to best assist each manufacturer.
MGA is part of the Benton Harbor-based Kinexus Group, a statewide economic, workforce and innovation nonprofit that works with hundreds of Michigan employers to build strong and lead smart.
MGA Board Chairman, Steve Jackson, of Eagle Technologies in Bridgman, says, "Second-stage companies are ones that are past the startup phase and poised for growth but may need that little bit of extra expertise to grow," and adds, "We want to thank the DTE Energy Foundation for working with us."
Lynette Dowler, President of the DTE Foundation, says, "At the DTE Foundation, we recognize small businesses – particularly small manufacturing businesses – are the collective backbone of Michigan's economy," and notes, "Through our $20,000 grant and our ongoing partnership with the Manufacturing Growth Alliance, we'll continue to position these companies, which are essential sources of good-paying jobs for hard-working people in the communities where we live and serve, to succeed and create a healthier, more vital Michigan."
MGA Executive Director, Jennifer Deamud tells us, "MGA is committed to supporting small manufacturers in all of Michigan's 83 counties. There are many communities across that state that have underutilized business zones or lack business growth," and adds, "Through this grant, MGA will focus efforts to provide needed resources to small manufacturers in Opportunity Zones and HUB Zones in the three-county area."
Michigan has 752 HUB Zones, which are historically underutilized business areas, and 288 Opportunity Zones, which are in low-income communities and sometimes lack capital and other resources needed to position businesses for short- and long-term success. About 52-percent of HUB Zones reside in Wayne, Oakland, or Macomb counties, with those three counties representing about 44-percent of Opportunity Zones.
Small manufacturers can sign up or learn more about the "Strengthening Small Manufacturers" program at this link:  http://MGAlliance.org/special-initiatives.
Small manufacturers in Michigan number more than 11,400 and generate annual income of more than $107 billion; companies with less than 100 employees represent 88-percent of all Michigan manufacturers.
The Manufacturing Growth Alliance was founded to champion, serve, and advocate for Michigan's small manufacturers.  More importantly, it provides services that drive solutions that will make manufacturing in Michigan the most competitive and prosperous in the nation. For more information or to become a member, visit http://MGAlliance.org.
The DTE Foundation is the philanthropic arm of DTE Energy, continuing the legacy of community support and involvement of its electric and natural gas utilities, which serve 2.2 million electric customers in Southeast Michigan and 1.3 million natural gas customers across the state. In 2019, the DTE Energy Foundation provided $16 million in grant support to nonprofits throughout the company's service territories.